Overview
Live online course – starts 9 September 2021.

The Hydrogen Workshop will explore hydrogen production and utilisation technologies as well as what hydrogen offers for the energy future of Asia-Pacific and the globe.
56% of Asia-Pacific senior oil and gas professionals expect hydrogen to be a significant part of the energy mix by 2030, with 42% of global oil and gas companies investing in the hydrogen economy (up from 20% in 2019)*. This workshop provides an opportunity to rapidly get up to speed on the wide array of hydrogen technologies and opportunities.
*DNV-GL, "Heading for Hydrogen", September 2020.
Topics will include:
current and future hydrogen demand and trends
industrial hydrogen production and purity requirements for different applications
end uses for hydrogen: transport, industrial, power, export
hydrogen compression, storage and transmission
hydrogen fuel cells.
Workshop sample exercises will include:
mass and energy balances for hydrogen production
levelised cost of hydrogen production
risk assessment of a hydrogen system (ie mock mini-HAZOP)
hydrogen supply chain SWOT analysis.
Teaching will be delivered via four live modules (approximately 4.5 hours in length each). There may be independent study and pre-recorded video sessions issued before/between modules.
An e-certificate will be issued at the end of the course to confirm attendance and continuing professional development (CPD) hours logged.
Learning outcomes
By the end of this course you will understand:
where the opportunity for H2 sits within the wider Asia-Pacific and global process and energy industries space
in-depth knowledge of hydrogen production, storage and transmission, and fuel cell technologies
how to produce H2 and the purity / composition required for different applications
end uses for H2: export, transport, power, industry
an understanding of the role of hydrogen and its technologies in clean energy businesses
skills and where to acquire further skills for an engineer to work in the H2 industry.
Who will benefit
Chemical and process engineers commencing works or interested in further understanding of the H2 industry
Professionals looking to move careers into the hydrogen industry
Consultants, executives, engineers and managers seeking engagement in H2 and clean energy technology
Postgraduates in science and engineering interested in a career in clean energy
Technically oriented government officers with a responsibility for clean energy policy
Those involved in setting standards for safety and regulatory issues
Engineers and technicians responsible for building and implementing hydrogen systems
Course outline
Hydrogen introduction
H2 opportunities within the wider Australian and global process industries space
Technologies for H2 production
Integration of H2 with existing industries: mining, water treatment, power generation
H2 gas purification
H2 transport and usage physical conditions
H2 demand
Fuel cells
H2 compression
H2 liquefaction and cryo-compressed
H2 storage, H2 vs batteries
H2 transmission
Energy markets overview
Economic considerations for a H2 supply chain
H2 value
Safety of H2 production and handling
Understanding the role of hydrogen and its technologies in clean energy businesses
H2 for carbon emissions reduction
Worldwide H2 activities
Further skills for working in the H2 industry
Module dates and times
Module 1
Thursday 9 September 2021.
09:00–13:30 AWST, MYT
11:00–15:30 AEST
13:00–17:30 NZST
Module 2
Thursday 16 September 2021.
09:00–13:30 AWST, MYT
11:00–15:30 AEST
13:00–17:30 NZST
Module 3
Thursday 23 September 2021.
09:00–13:30 AWST, MYT
11:00–15:30 AEST
13:00–17:30 NZST
Module 4
Thursday 30 September 2021.
09:00–13:30 AWST, MYT
11:00–15:30 AEST
13:00–17:30 NZST
There may be independent study and pre-recorded video sessions issued before/between modules. 
Not available then? Register your interest for future online dates.
Fees
IChemE member: $1,920 (inc GST)
Non-member: to be confirmed $2,282 (inc GST) 
Discounts
Discounts are available to companies booking more than one place:
2 places–10% discount
3 places–15% discount
4 or more places–20% discount.
Bookings must be made at the same time to receive the discount.
Delivery
Modules will be delivered via Microsoft Teams. If you don't already have this installed, you can join as a guest in order to access the training. We'll share information about how to do this after you've registered.
Please note: this course uses example spreadsheets that do not display correctly on a Mac computer. You are therefore strongly advised to use a Windows-based PC to access the course.
In-company training
This can also be delivered as a virtual in-company course. Contact us for more information.


* CPD hours should be used as an approximate guide and will vary depending on the preferred approach of the delegate and to what extent additional learning is completed.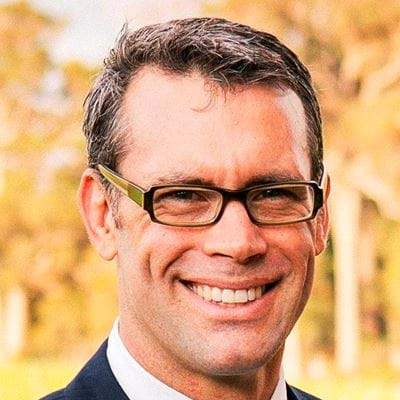 Trainer
Gareth Forde, PhD BE(Hons) CEng CSci RPEQ (Chem & Enviro) FIChemE
All Energy Pty
Gareth advises businesses on energy cost reduction and the economic and operational advantages of on-site process heat, power generation and energy efficient technologies. Providing strategic energy, emissions and sustainability advice to the private and public sectors, Gareth provides clarity on complex industrial problems.
Rising power and fuel costs means that "behind the meter" solutions must be found to firstly reduce energy demand, followed by extracting more value from the same amount of energy followed by how to generate energy on-site in a cost effective manner. This is relevant for businesses that are both connected to a grid and operating off-grid facilities. Gareth has developed methods for assessing the technical and economic viability of energy efficiency and generation projects from the vast array of available processes and technologies.
Gareth is a Fellow of the Institution of Chemical Engineers as well as being a Registered Professional Engineer in the areas of chemical and environmental engineering. Gareth has been a Registered Greenhouse and Energy Auditor (currently administered by the Australian Government's Clean Energy Regulator) since 2010, holds a BE(Chem) from the University of Queensland and a PhD(Engineering) from Cambridge University, UK.
---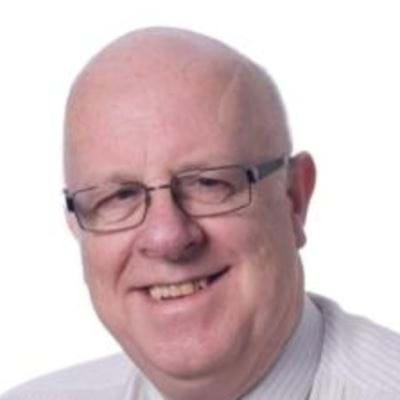 Trainer
Andrew Dicks, BSc DIS PhD CChem FRSC FAIE
After graduating with a PhD in Physical Chemistry from Loughborough University, Andrew Dicks spent over 30 years in the UK gas industry working on gasification, process design and systems analysis. In recognition of his research in fuel cells he was awarded the H E Jones medal of the Institute of Gas Engineers.
Andrew left the UK in 2002 to take up a research fellowship in nanomaterials at the University of Queensland. Since then he has played a key role in promoting hydrogen energy – as a Director of the Australian Institute of Energy, founder of the Australian Association for Hydrogen Energy and steering committee member of the CSIRO Hydrogen Roadmap.
Back to courses