Leadership of Remote Engineering Teams
courses
Leadership of Remote Engineering Teams
Overview
Live online course – dates to be confirmed.
Getting the best out of any team can be challenging. The challenge is increased when working with engineers who are operating in different locations, cultures or time-zones. The aim of this online course is to provide a solid foundation of core skills for effective leadership of remote engineering teams, and to share practical tips and ideas.
Initially we will consider the challenges and opportunities of remote leadership, overlaid with the specific characteristics of engineering teams. Following this, we will explore how leaders can best build trust, team coherence and engagement, and provide structure, support and motivation to their engineering team.  Effective planning, communication and reviewing are key to successful remote teams. We will look at methods for keeping the team updated when situations and information change.
Throughout the course we will consider a range of typical engineering team scenarios, along with alternative communication channels. In recognition that each team and organisation is unique, the course will be facilitative rather than prescriptive. Delegates will be encouraged to identify what is relevant to their specific situation, and to share ideas of best practice.
Teaching will be delivered across three live modules (approximately 2–3 hours in length each), alongside independent offline activities before/between modules.
Certificates will be issued to candidates on completion of the course.
Learning outcomes
By the end of the course, participants should:
know the possible challenges and advantages of remote team leadership
know the importance of trust and how to build trust with remote engineering teams
know the importance of planning and how to convey plans to remote engineering teams
know the importance of structure and how to establish structure in remote engineering teams
know the importance of reviewing and how to review the progress of your on-line team effectively
know how to effectively convey changes in plans or information to the whole team
be aware of team dynamics and how you might optimise your remote engineering team
know how to meet the needs of individual team members for motivation and development
be aware of your needs and know how to look after yourself.
Who will benefit
This course will benefit any engineer or engineering project manager who wants to get the best out of their remote engineering team, and to get the best out of themselves.
Course outline
Module 1
The challenges and opportunities of remote team leadership
The typical characteristics of engineering teams
Building trust with remote teams
Module 2
Effective planning for remote teams
Conveying structure to remote teams
Conveying changes in plan or information in a constructive way
Progress and performance review for remote teams and individuals 
Module 3
Optimising the dynamics of your remote engineering team
Supporting and developing individual members of your remote team
Looking after yourself
Module dates and times
Module 1
To be confirmed.
Module 2
To be confirmed.
Module 3
To be confirmed.
There will be independent off-line activities before/between modules.
Register your interest in future course dates.
Fees
IChemE member: £1080 + VAT
Non-member: £1296 + VAT
Discounts
Discounts are available to companies booking more than one place:
2 places – 10% discount
3 places –15% discount
4 or more places – 20% discount.
Bookings must be made at the same time to receive the discount.
Delivery
Modules will be delivered via Microsoft Teams. If you don't already have this installed, you can join as a guest in order to access the training. We'll share information about how to do this after you've registered.
In-company training
This can also be delivered as a virtual in-company course. Contact us for more details.


* CPD hours should be used as an approximate guide and will vary depending on the preferred approach of the delegate and to what extent additional learning is completed.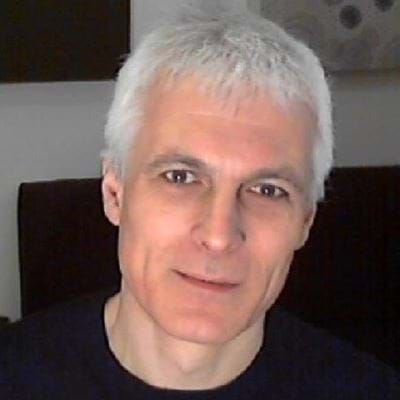 Trainer
Jamie Cleaver
PhD, CEng, FIChemE, Consultant
Jamie's background as a lecturer and his extensive experience of chemical engineering employers and the workplace give him a unique perspective as a trainer and facilitator of soft skills for chemical engineers.
He has a strong technical background, with a first degree in chemical engineering from the University of Surrey and a PhD from the University of Cambridge. After his PhD he followed a natural path into academic research and spent 16 years lecturing chemical engineering at the University of Surrey.
Through coordinating the professional training placement scheme for chemical engineering students, he was able to see first-hand the huge potential benefit to individuals and organisations that could be achieved by professional skills training.
"Jamie has proven skill and knowledge sets, which have impacted both myself and colleagues in my company in a positive manner. He comes highly recommended." UOP
"I found Jamie to be responsive, proactive, with the strategic understanding to align my business needs with a learning environment. Thoroughly good guy to work with." SNC-Lavalin
"Jamie is an engaging and inspirational trainer who works hard to help his delegates realise their potential." Evolve-Leadteam Ltd
Back to courses