whynotchemeng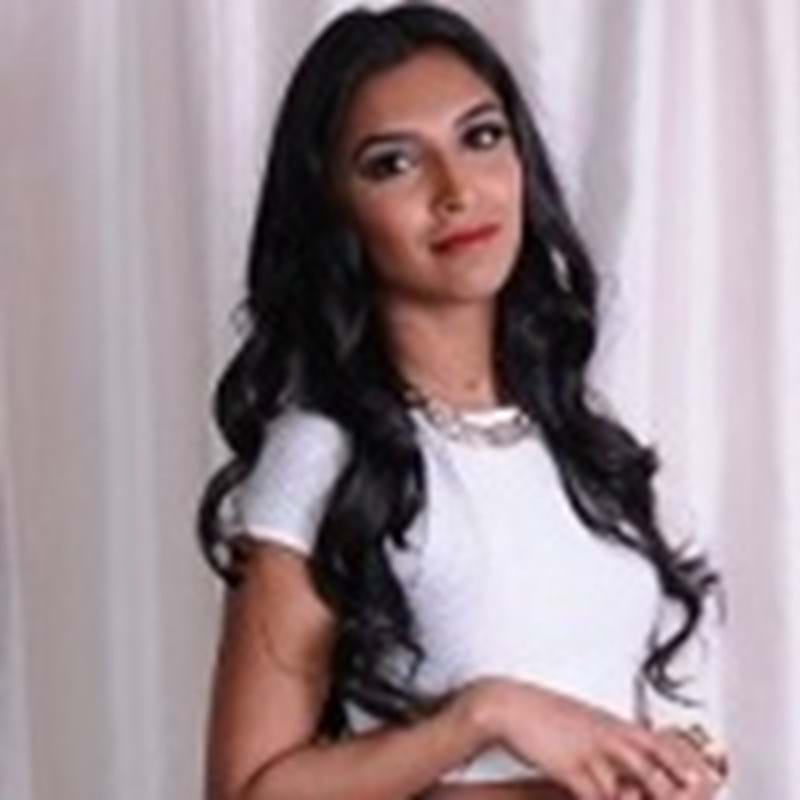 Dhammy Parameswaran
A-levels: Biology, Chemistry, Maths, Psychology (AS-level)
Place of study: University College London
Degree course: MEng Biochemical Engineering and Bioprocess Management
I was inspired to learn more about STEM during secondary school as I very much enjoyed my maths and science classes. During A Levels my interest in the healthcare industry grew - I knew I loved problem solving and found myself drawn towards molecular biology. I visited the Wellcome Collection and saw the Medicine Man exhibition and a show describing the journey of medicine through time, which introduced me to the development of the DNA library and the pioneering research of vaccines and cancer therapies. That's when I knew I wanted to be involved with the production of therapies.
Spending a year in industry
I chose to study biochemical engineering and bioprocess management at UCL. My degree combined with my year in industry (FujiFilm Diosynth Biotechnologies) inspired me to pursue an engineering career in the biotech industry.
During my placement I worked as a process development scientist solving downstream purification problems for phase 2 drug candidates. It was a fast-paced, challenging environment that introduced me to the type of research that's directly applicable to industry. It was such a rewarding experience and I learnt so much - the biotech industry is a community where every area of expertise work together to serve the same mission; to improve the quality of life for patients.
Day-to-day as a Bioprocess Engineer
I am now a bioprocess engineer for Primary Recovery operations at Eli Lilly Kinsale where we develop manufacturing processes to supply many of the medicines in Lilly's growing portfolio of pharmaceutical products. You rarely have a typical day as each day brings different challenges however, as a routine here's what I do:
08:00: Catch up on anything that may have caused issues overnight, or any operations that I should be keeping an eye on throughout the day
08:30: The whole process team has a meeting to review activities that will be taking place, making sure that are any conflicting issues are communicated. This is also a time where we discuss any safety issues that may have occurred
09:00: I have various meetings during the week where I might need to deliver process performance or meet up with colleagues to identify where process improvements can be made, and how we can understand and control our processes better – not that we aren't doing it already!
12:00: I get changed into scrubs and gown up in special uniform, making sure my hair and skin are covered. The biotech industry has special gowning requirements as it is a sterile manufacturing environment
15:00: During the day we will be in-and-out of the sterile manufacturing facility to check up on the processing equipment and automation controls, to make sure everything is running as it should be
17:00: Day complete! My job is extremely interesting because as a bioprocess engineer you need an engineering mind, with a scientific understanding of the process, making sure you are meeting all quality controls. It can be challenging at times, but I love it!
Advice for budding chemical/biochemical engineers
Every person comes with a unique set of skills that can be used effectively to benefit the world and help people live a fruitful life. The world is changing, and we need to listen to it and carefully think of strategies in how we can overcome any obstacles.
I encourage all students to try and go to STEM workshops, events or exhibitions run by institutions such as UCL, and public exhibitions like the Wellcome Trust.
If you have any contacts that work in the biotechnology and/and chemical industries – reach out to them.
Go into pharmaceutical/biotech facilities for a half-day tour, meet the people who work there and try to get a feel of what they do. That way you will know if this is the right course for you. Any sort of experience you have is beneficial for your future.
If you like problem solving, being challenged, thinking creatively and interacting with people from multiple disciplines – biochemical engineering is the one for you.
---
Return to list