whynotchemeng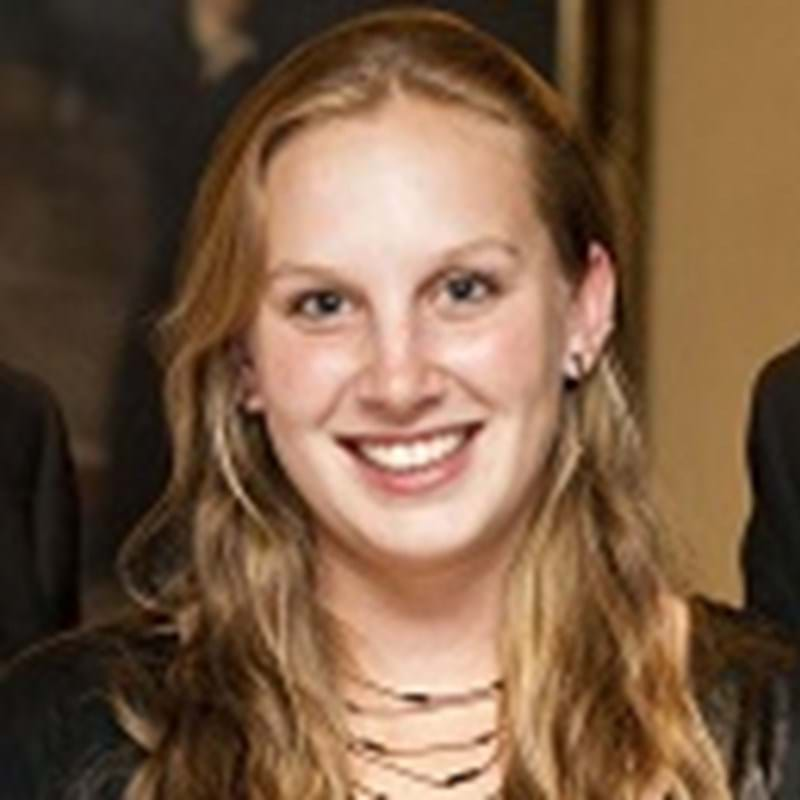 Rachel Perry
A-levels: Maths, Further Maths, Physics, Chemistry, General studies, Biology (AS)
Place of study: University of Manchester
Degree course: MEng Chemical Engineering with Industrial Experience
I was always most interested in maths and science subjects at school, but was keen to use these for practical applications rather than theory only. Engineering wasn't an instant choice for me, as I toyed with medicine during my late school years. I kept my options open when I chose my A levels, and didn't make up my mind on engineering until the end of my first year of Sixth Form college. At this point, I'd never even heard of chemical engineering!
My first introduction to chemical engineering was through a Headstart course at the University of Manchester which introduced me to the various engineering disciplines. I was quickly drawn into the problem solving mindset required for chemical engineering, which was the ideal combination of theoretical troubleshooting and hands-on use of equipment; being able to develop a concept and then test it in the real world.
Within a matter of months all of my university applications were submitted to study chemical engineering. I ended up choosing Manchester for two reasons; I had really enjoyed the taster week I had spent there, living in halls and working with current students; and the course gave me the opportunity to complete a one-year industrial placement as my third year.
The right decision
Once at university I knew I'd made the right decision. I particularly enjoyed the lab work, which gave me more opportunity for the practical applications that I enjoyed so much. The first two years gave me the chance to really understand what the industry was all about; there's a huge breadth of subjects and so many opportunities to work in different fields. The choice felt a little overwhelming at first, but I soon realised that the variety of career options was a big advantage in the employment market.
When the time came for industrial placement applications, I explored the opportunities in several different industries, with excellent support from the university. I chose ExxonMobil; partly for the opportunities and partly because the culture and people fit well with my own values. This work experience was the most invaluable part of my degree course. I spent the year working as part of the process support team, carrying out day-to-day troubleshooting and optimisation of a Higher Olefins plant, as well as working on longer term improvement projects. I thoroughly enjoyed my time, and eagerly accepted the graduate job offer that I received.
I had one more year of studies left, which came very easily. The industrial experience I'd had put everything into perspective and the design project came naturally. It also took a lot of pressure off, knowing I had a graduate job waiting for me at the end!
Plenty of opportunities
I joined ExxonMobil in 2011 and so far I've had four different roles covering a huge range of responsibilities. My early career was as a technical engineer, co-ordinating projects for three different plants on site. I then became a site reliability engineer, which was a big change from my existing skill set, but I learnt a lot in this role - most notably risk management, as well as working closely with maintenance and engineering departments. I also got to visit our Singapore site which allowed me to experience a different culture within the same company.
My most exciting job to date was as the project start-up leader for a new $35M unit. This required a broad knowledge of everything ranging from safety studies, operating window definitions, equipment strategies, operating procedures and the business management of the new plant. Leading the team and co-ordinating the vast range of preparation activities was challenging yet hugely rewarding; and the feeling of achievement when the unit started up successfully was the biggest buzz of my career!
I next moved into a supervisory role, with a team of seven talented engineers working for me. This was another new challenge, as I learned the skills I need to get the most out of my team and develop each of them to their full potential. I enjoy the company's approach to pushing boundaries and giving everyone the opportunity to grow and mature as professional engineers.
My current focus is identifying and developing exciting new growth and efficiency improvements, supporting the business strategy to evolve and embrace new technologies. It's an exhilarating environment to work in, with great potential for the future.
All of my roles have required me to spend a significant proportion of time out on the plant, working with real equipment and understanding how it behaves. I have been lucky to interact with hundreds of skilled individuals, and the culture has consistently been one of support, growth, and success through working as a team.
I regularly participate as an industry ambassador in careers days and school activities, and get great satisfaction from teaching others about chemical engineering and the opportunities it brings for a future career.
A sense of community
Chemical engineering is an excellent blend of mathematical and scientific theory, and the application of that knowledge to real world processes. Problem solving will be one of your most critical skills as you learn to navigate the line between theory and application. The opportunities within the discipline are huge, and the skill set you acquire will allow you to succeed in a wide range of job roles. There will be times when you feel out of your depth, but there is a strong community within the discipline, and there will always be people to support you as you develop.
---
Return to list