whynotchemeng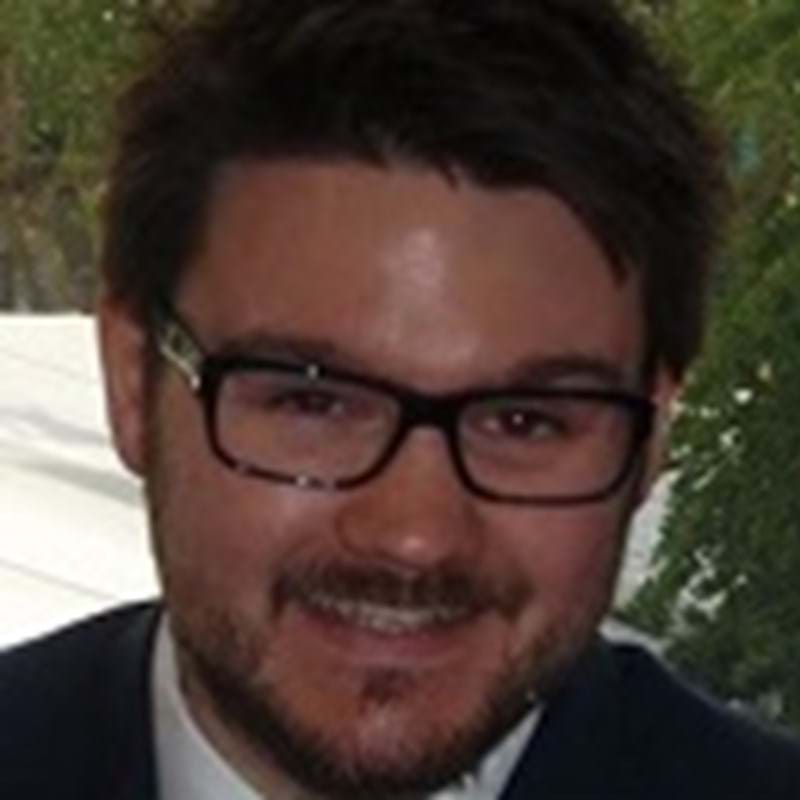 Tom Sugden
A-levels: Physics, Chemistry. Biology
Place of study: University College London
Degree course: BEng(Hons) Biochemical Engineering
I came to biochemical engineering more by circumstance than by detailed and prolonged research, as I had originally intended to study medicine, but missed the entry requirements. UCL Biochemical Engineering approached me via clearing, and their brochure included a case-study about the manufacture of recombinant insulin. That had been a key module in my A-Level biology course that I'd enjoyed and done well in, and that sealed the deal. I did take a gap year, but continued to work in the hospital I'd been working in post-A-levels.
Finding your passion
Between my second and third year I arranged a summer placement at Sartorius (now Sartorius-Stedim) after meeting the head of their UK division during an end-of-term presentation and awards ceremony. I attended some sales visits with the account managers, and helped demonstrate a small tangential flow filtration unit. The main take-aways from the placement were an introduction to sales (which underpins everything commercial) as well as making contacts with people I still interact with over ten years on.
As for favourites, well, I tended to enjoy the more practical side of things - design in particular. This really became apparent when I got onto the final year design project – everything started to fall into place, and my ideas for what I'd like to do after graduation began to crystallise.
Since university, I have worked for engineering contractors both big and small, and helped design, build, commission and qualify equipment and utility systems for biopharma, cell therapy facilities and even power stations. Design work can include producing P&IDs, equipment and line sizing calculations, creating equipment datasheets, and assisting in design reviews and HAZOPs (a collaborative meeting to assess potential safety and operational issues during the design phase, so they can be rectified before things are built).
On site, the work can include supervision of various trades to get equipment and pipework installed correctly, and then commissioning the equipment or systems that have been built. Once commissioned, we move into the qualification stage, confirming everything works to the parameters and set points that were initially designed, before handing it over to the client.
Changing roles
The knowledge I gained in my previous jobs is invaluable now that I have moved to the other side of the table. I work primarily on our SmartFactory projects, which take a flexible, modular approach to building a biopharma plant, that operates using our automation and control system software. These projects are large and multi-faceted. We must co-ordinate and integrate with client teams, and often third-party teams as well, to get the equipment installed and then commissioned and qualified in phase with the wider construction project.
My day-to-day work varies depending on what phase of the project we're in. During the early stages and trying to win a project, I'll work with our sales team to facilitate workshops to better understand exactly what the client needs from their proposed new facility. It's important to document all this early on to ensure a project stays on track. Once a project gets going, it's often the case that things change – but changes require extra work, which costs time and effort.
Once a project is underway, I work with our software and automation teams to guide them on the process intent of each piece of equipment, and once we move to the installation phase, I help our service teams with any issues or queries that may arise on site.
The power of networking
Industrial placements, either for a summer between years, or a formal year in industry are fantastic – they give you a great introduction to what it's like "in the real world" – they help consolidate what you've already learnt on your degree, and can help steer you towards what you want to do after university too. You may do a placement in a manufacturing environment and find you don't really enjoy it – that's absolutely fine, and means you can narrow down your job search at the end of the degree.
Networking is essential and you can start at university. When you have guest lecturers, or industry people coming in to present or judge presentations etc - talk to them. Even if you're terrified, ask them about their job, about how they got there, and just chat. Most will be happy to give you contact details – email addresses or LinkedIn profiles – and then you can ask them about other things you may have forgotten, or just think up later. Maybe you have a specific question about something on your design project, or maybe you're thinking about a job at their company. Most people are happy to help, but the people that make the effort to come back to university are definitely happy to help.
---
Return to list