The Sustainability Hub has a growing collection of training courses ready for you to further your knowledge and understanding around subjects that can contribute to sustainable development. These courses are offered free of charge to IChemE members in 2022 and for purchase by non-members. We have launched with the two courses below and will be adding new releases in the coming months.
Our courses are designed specifically for chemical engineers. They are delivered online, completed at your own pace, and allow you to learn interactively in bite-sized chunks.
Watch the Training: Ethical Decision Making video where IChemE President Jane Cutler explains the importance of making ethical decisions.
Courses
An Introduction to Sustainability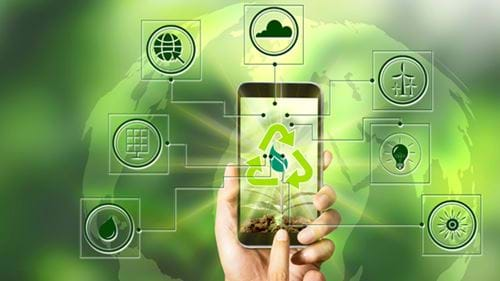 It is important that chemical engineers have a basic understanding of sustainability and their role in it. This course will provide you with an introduction to the key issues and help you to achieve your sustainability goals. 
Ethical Decision-Making for Chemical Engineers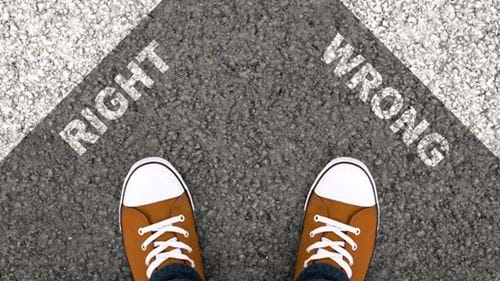 Ethical decision-making is a vital part of a chemical engineer's responsibility.  This course will equip you with the basic knowledge you need to understand and make ethical decisions.
Coming soon...
Life Cycle Analysis for Chemical Engineers
Learning goal
This course will provide chemical engineers with the knowledge needed to understand and perform a life cycle analysis for a product and/or process within their industry. 
Course overview
Life Cycle Analysis (LCA) is a method that evaluates environmental impacts.  As the Sustainability Hub assists chemical engineers in supporting the UN Sustainability Development Goals, this training course will be a key knowledge strand that has the potential to influence them all. 
---
The Circular Economy for Chemical Engineers
Learning goal
This course will help chemical engineers understand the circular economy in the process industry as well as their role and responsibilities within material flow systems. 
Course overview
Traditional business models in the processing industry are primarily based around a linear consumption model. Most high-volume process operations are perfect examples of the 'take – make – use – dispose' flow of materials. This training module aims to introduce the principles of a circular flow of materials within a sustainable economic mode.  A 'systems engineering' approach will be applied to the full product life cycle from cradle-to-grave and the tools and metrics needed to change to a circular economic model will be explained.
---
Sustainable Process Integration for Cleaner Process Design
Learning goal
This course will equip chemical engineers with knowledge of process integration in energy and material recovery.
Course overview
In the past three decades, various models/techniques have been proposed for better process design to achieve sustainable development goals. More recently, a number of process integration techniques have also been developed to design resource conservation and its associated treatment system to ensure maximum recovery of useful resources in the process plants. By making use of process integration, we can design cleaner processes that feature the minimum use of resources and waste discharge.    
---
Role and Responsibility of Chemical Engineers in Achieving Net Zero
Learning goal
This course is aimed at raising awareness of the role that chemical engineers can play in the pathway to net zero, making them familiar with carbon reporting methods for key sectors in addition to basic aspects of climate change mitigation within energy and chemical plants.
Course overview
Attendees will be introduced to the International Panel for Climate Change's guidelines for the development of greenhouse gas emission inventories for combustion and manufacturing emissions. The modules will contain a summary of possible emission reduction measures. These measures include carbon capture, storage, and utilisation; biomass energy conversion; biogas and biomethane; battery storage; and power-to-x fuels. 
---
Courses under development
Other courses under development:
Fundamentals of Wastewater Treatment 
Sanitation and Wastewater Reuse in Developing Regions
Get notified about new course releases
More sustainability courses are being released throughout 2022 including topics like life cycle analysis and wastewater treatment. Sign-up to receive alerts for new course releases.
Register your interest