HAZOP Leadership and Management
courses
HAZOP Leadership and Management
Overview
Live online course – starts on 12 April 2021.

This online course explores best practice in HAZOP leadership and management. You will learn about the application of the technique and how to plan and manage study programmes more effectively. You will also learn how best to lead study teams to ensure maximum effectiveness and successful project execution.
Case studies will allow you to undertake a range of project team roles and provide the opportunity to guide a virtual team through the HAZOP process.
Teaching will be delivered via three live modules (approximately 2—3 hours in length each), alongside independent study and pre-recorded video sessions issued before/between modules. 
Certificates will be issued to candidates that pass an end-of-course assessment (certification does not act as IChemE HAZOP leader accreditation/endorsement).
Learning outcomes
By the end of this course you will understand how to:
prepare for a HAZOP study meeting and programme – including defining the scope of the study and choosing the team
choose nodes (parts of the drawings or operation for HAZOP study)
estimate the programme requirements for the successful completion of a study
use facilitation techniques to motivate the team and keep them on task
avoid common problems encountered during study meetings, including challenging behaviours
formulate the HAZOP study report
understand the team leader's role in the implementation of recommendations and the management of the process.
Who will benefit
This course is for individuals experienced in the HAZOP technique who are required to lead HAZOP studies. It will also benefit process safety engineers, loss prevention specialists, production engineers, process design engineers, project engineers, process programmers and instrument control engineers.
Course outline
Planning a HAZOP programme
Node identification and time estimation
Preparation of the event
Recording style, skills and development of recommendations
HAZOP meeting facilitation
Team dynamics
Leadership through the study
Development of the final report and action management
Previous delegates say
"The course is well balanced between awareness of HAZOP procedure knowledge and its application in real-life situations."
A Adewole, ICoNiChem, UK
"Excellent trainer, he has great practical experience and knowledge. The pre-recorded sessions were a great idea and were very useful."
S Gurav, Shell Petroleum, Brunei 

"A very interactive course with very good material, very well presented."
L Gasimova, Wood, UK
"I found it very interesting to learn more about how you can lead / ask questions and comments within a HAZOP to promote a positive and constructive response."
J Hill, Pfizer, UK

"The best thing about the course was the real-life examples which highlighted the result of process failures."
M Kent, Prochem Engineering, Ireland

"The course reflected industry approaches to HAZOP and was very up to date in the guidance given and recommendations made."
D Lyons, PFGi, Ireland
Module dates and times
Module 1
Monday 12 April 2021, 14:00–17:00 BST.
Module 2
Monday 19 April 2021, 14:00–17:00 BST.
Module 3
Monday 26 April 2021, 14:00–17:00 BST.
There will be independent study and pre-recorded video sessions issued before/between modules.

Not available then? Register your interest for future online dates.
Also available: HAZOP for Team Leaders and Team Members
Fees
IChemE member: £1080 + VAT
Non-member: £1296 + VAT
Discounts
Discounts are available to companies booking more than one place:
2 places–10% discount
3 places–15% discount
4 or more places–20% discount.
Bookings must be made at the same time to receive the discount.
Delivery
Modules will be delivered via Microsoft Teams. If you don't already have this installed, you can join as a guest in order to access the training. We'll share information about how to do this after you've registered.
In-company training
This can also be delivered as a virtual in-company course. Contact us for more details.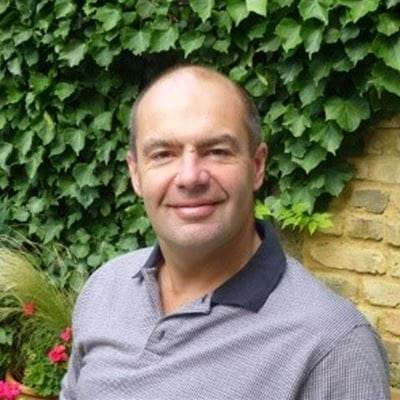 Trainer
Andrew Hudson
Andrew is a Chartered Chemical Engineer with chemical plant/production management background who has specialised in the last 20 years in safety and environmental management. 
Andrew has acquired a wide range of experience in industry sectors of oil refinery, fibre manufacture and inorganic chemical production and has held positions in engineering, technical and management functions. Throughout his career, he has demonstrated a record of achievement at each stage. 
Andrew has a strong practical background in both the design and application of process safety management systems in a variety of industries. His skills predominantly lie in providing practical solutions to SHE related issues.
Andrew is an ambitious individual with an infectious enthusiasm and the desire to continue to develop and succeed. He has proven ability to learn and adapt to new and rapidly changing situations.
Back to courses