Overview
Live online course – from 15 May 2023, 09:00–11:00 BST.
Alternative times: 12:00–14:00 BST.
Also offered face-to-face.
This online course introduces the key human factors concepts within risk management and examines how to manage organisational change, safety culture and safety-critical communications.

Teaching will be delivered across four live sessions (approximately two hours in length each), pre-recorded video content for independent study, and pre-course reading.
Course places are limited to eight to ensure maximum contact time with our trainers. Early-booking is advised.
An e-certificate will be issued at the end of the course to confirm attendance and CPD hours logged. Please note that you must attend all sessions to receive the certificate.
Managing Human Factors is module one of our Human Factors in Health and Safety training programme, which has been designed to increase understanding of key human factors topics relevant to safety in the process industries.

Delegates can choose to attend Managing Human Factors as a one-off course to develop understanding in this particular area, or alongside the other Human Factors in Health and Safety modules to get a comprehensive overview of human factors.
Learning outcomes
By the end of this module you will understand:
the key human factors concepts in risk management and why they are important for health and safety
how to manage organisational change
how to manage safety culture and behaviours
how to manage safety-critical communications.
Who will benefit?
HSE managers and advisors
Operations managers
Safety engineers
Chemical/process engineers
In-house human factors advisors eg COMAH operators' 'intelligent customers'
Course outline
Human factors in risk management
What is human factors?
Why is it important for health and safety?
Managing and measuring the company's performance in relation to human factors
Managing safety-critical communications
What is effective communication?
A model of communication failures
Approaches to making communication robust
How to assess shift handover communications arrangements
Assessment and improvement
Control of work case study
Managing safety culture and behaviours
What is safety culture?
Models of safety culture
Considerations for measuring culture
Developing a safety culture 
Managing organisational change
What is organisational change?
Effects on safety
Some examples from serious incidents
Typical problems encountered
Interventions
Previous delegates said
Previous delegates said Managing Human Factors would help them to:
begin their human factors journey
develop a human factors system and present it to management
improve/create a management of change system
identify gaps in their processes
improve safety culture
become an 'intelligent customer' for human factors topics
ask more in-depth questions when conducting HAZOP & HAZID studies
apply human factors principles to asset improvement work
understand COMAH requirements
introduce human factors to other areas of their site and avoid reliance on the SHE team
train and inform colleagues involved in audits and incident investigations.
The trainers
Our Human Factors in Health and Safety modules are delivered by recognised human factors professionals with significant process industry experience. They will provide practical advice, tools and approaches to help you implement human factors solutions at your organisation. 
Janette Edmonds is joined on this module by:
Richard Scaife – a director of The Keil Centre and a chartered occupational psychologist with over 30 years' experience of practical ergonomics experience within various industries. Richard specialises in organisational safety, human safety analysis (including human error) and incident investigation.
Dates
Session 1
Monday 15 May 2023, 09:00–11:00 BST.
Session 2
Tuesday 16 May 2023, 09:00–11:00 BST.
Session 3
Wednesday 17 May 2023, 09:00–11:00 BST.
Session 4
Thursday 18 May 2023, 09:00–11:00 BST.

Alternative sessions on these dates: 12:00–14:00 BST
Not available then? Register your interest in future dates.
Fees
Single module: £1500 + VAT
Book all four modules together: £1300 + VAT (per module)
Delivery
Modules will be delivered via Microsoft Teams. If you don't already have this installed, you can join as a guest in order to access the training. We'll share information about how to do this after you've registered.
Other online dates
Those wishing to take all four modules to complete the Human Factors in Health and Safety programme can study them in any order and take a mix of online and face-to-face modules.
About Human Factors in Health and Safety
Learn more about the Human Factors in Health and Safety programme >>

Download our Human Factors in Health and Safety brochure >>
Train your team
This course can be delivered to corporate teams, either on-site or online. Content can be tailored to your specific requirements, and this could be a cost-effective option if you have several people requiring the training. To find out more and request a quotation, visit our in-company training page.
Endorsements

In partnership with: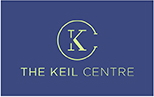 * CPD hours should be used as an approximate guide and will vary depending on the preferred approach of the delegate and to what extent additional learning is completed.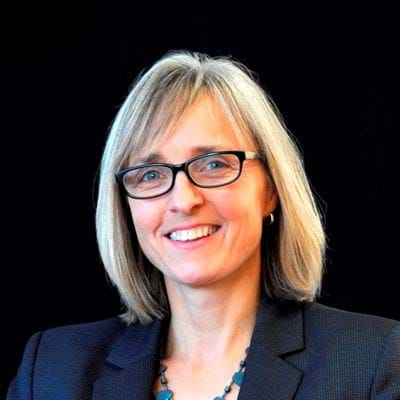 Trainer
Janette Edmonds
Director, Ergo Innovation
Janette is the course director of the Human Factors in Health and Safety programme in UK/Europe and a former director of the Keil Centre. She is a Chartered Ergonomics and Human Factors Specialist, a Fellow of the Institute of Ergonomics and Human Factors, and a Chartered Member of the Institution of Occupational Safety and Health. She has a BSc in Psychology, an MSc in Ergonomics, and 28 years of practitioner experience within various industries. Her experience includes chemical processing, oil and gas, rail, emergency services, defence, telecoms, but also medical and consumer product design. Janette has experience in most aspects of human factors practice, but her main areas of specialism include human factors in engineering design, development of procedures, human factors in incident investigation and human reliability analysis. She was the lead author and editor for the Elsevier book Human Factors in the Chemical and Process Industries: Making it Work in Practice.
Back to courses