courses
Layer of Protection Analysis (LOPA)
Overview
Live online course – from 6 September 2022, 10:00–13:00 BST.
Alternative dates – from 27 October 2022, 12:00–15:00 ASWT/MYT.
Also offered face-to-face

Layer of protection analysis (LOPA) is a semi-quantitative tool for analysing and assessing risk on a process plant. It uses an order of magnitude technique to evaluate the adequacy of existing or proposed layers of protection against known hazards.
This online course will help you understand how significant scenarios are categorised and tolerable frequencies assigned for identified hazardous events. You will also learn to assign risk categories and determine how many Independent Protection Layers (IPLs) should be in place. The course also covers the specification and requirements for a protection layer to be accepted as an IPL.

All the essential LOPA steps are practised in virtual workshops, including the use of software tools. Course materials also include a compendium of LOPA research papers, reference materials and further reading.
Teaching will be delivered via three live modules (approximately three hours in length each) and pre-recorded video content for independent study.
An e-certificate will be issued at the end of the course to confirm attendance and CPD hours logged. Please note that you must attend all modules to receive the certificate.
Learning outcomes
By the end of this course you will understand:
the LOPA methodology and its application
how to decide if a process needs a safety instrumented system (SIS)
what safety integrity level (SIL) is required
how to define an Independent Protection Layer (IPL)
how to implement a process to manage these systems through the life cycle of an installation
how to lead a LOPA study.
Who will benefit
Process safety engineers
Loss prevention specialists
Production engineers
Process design engineers
Project engineers
Process programmers
Instrument control designers
Anyone responsible for leading a LOPA study
Course outline
Concept, purpose and principles of LOPA
LOPA methodology
Selecting scenarios
The LOPA process
Describing scenarios
Estimating initiating event frequencies
Independent protection layers and their reliability
LOPA study and documentation
Advanced aspects
Facilitating a LOPA study
Responsibilities and challenges
Previous delegates said
"The theory and principles were covered very well and enabled me to put them into practice in the worked examples."
S Allan, Johnson Matthey, UK

"I came away from the course with a good understanding of what LOPA is about and how to apply it."
D Stevenson, Lanxess Urethanes, UK 

"The trainer was very engaging with good practical examples and good interaction with the group."
S Branagh, Pfizer Pharmaceuticals, Ireland

"The best thing about the course was the practical discussion around the application of LOPA and the common pitfalls."
V Gupta, Lagoni Engineering, UK

Dates
Module 1
Tuesday 6 September 2022, 10:00–13:00 BST.
Module 2
Friday 9 September 2022, 10:00–13:00 BST.
Module 3
Friday 16 September 2022, 10:00–13:00 BST.
Pre-recorded video content will be provided for independent study before/between modules.

Not available then? Register your interest in future dates.
Fees
IChemE member: £1440 + VAT
Non-member: £1728 + VAT
Discounts
Discounts are available to companies booking more than one place:
2 places–10% discount
3 places–15% discount
4 or more places–20% discount.
Bookings must be made at the same time to receive the discount.
Delivery
Modules will be delivered via Microsoft Teams. If you don't already have this installed, you can join as a guest in order to access the training. We'll share information about how to do this after you've registered.
Please note: this course uses example spreadsheets that do not display correctly on a Mac computer. You are therefore strongly advised to use a Windows-based PC to access the course.
Train your team
This course can be delivered to corporate teams, either on-site or online. Content can be tailored to your specific requirements, and this could be a cost-effective option if you have several people requiring the training. To find out more and request a quotation, visit our in-company training page.
* CPD hours should be used as an approximate guide and will vary depending on the preferred approach of the delegate and to what extent additional learning is completed.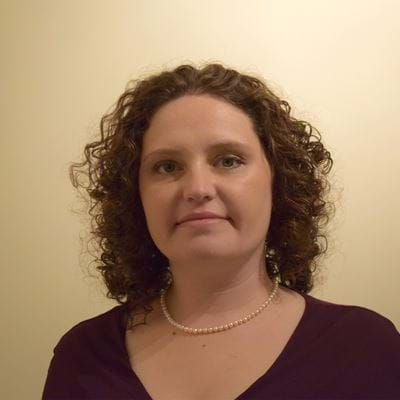 Trainer
Louise Whiting
Barberton Limited
Louise has deep technical expertise developed through extensive experience within operating companies. She has worked in both process and process safety roles upstream onshore and offshore in oil and gas facilities, from drilling and completions to the export pipeline and oil and gas processing. 
She joined BP Sunbury, UK in the Major Accident Hazards team after an internship with them before her final year at Imperial College, and subsequently secured two offshore support roles. In 2012, she moved over to support the wells organisation as one of the first process safety engineers in this team. In 2013, she joined the Shell Aberdeen projects team as a technical safety engineer working on several brownfield projects through the Shell risk management processes. A year later, she moved to Dubai to support the Majnoon field (one of Shell's Iraq assets) and quickly became the technical safety tteam lead for the venture. In 2018, Louise moved to the Norwegian project team to head up the process safety team.
In 2019, Louise set up Barberton Limited which provides risk management solutions for a variety of businesses. Louise is passionate about education from preschool to workplace and is involved in a range of activities including governor of her local primary school, STEM ambassador, guest lecturing at Imperial College, facilitator for technical courses at IChemE and an educational series for the Safety and Reliability Society (SaRs).
Back to courses