Process Safety Leadership and Culture–UK
courses
Process Safety Leadership and Culture
Overview
Live online course – from 18 April 2023, 09:30–12:30 BST.

How can leaders influence a safety culture? Establishing a safety culture begins at the top. It's more than a box to be ticked. Senior leaders set the tone for their organisation and its process safety outcomes are a result of their engagement and focus.
This online course is aimed at senior executives and board members, helping you to explore real issues and exercise due diligence in process safety.
Join other senior executives and board members to examine the real issues and decisions faced by boards and executive teams. You will explore how process safety management provides a fresh perspective, and examine the human factors and cultural elements of the workplace, before identifying critical issues and considering a bespoke action plan.
This unique course combines facilitated discussions and interactive sessions which will enable participants to consider their access to information, their understanding of key issues and their ability to make cogent and timely decisions that respond to the concerns of the public, the regulator, staff, contractors and investors.

During the course, you will be encouraged to create a personalised action plan to enhance your contribution to process safety in your business. Three months after the course, the course leader Trish Kerin, will follow up with you to review your progress and answer any questions you may have. 
Teaching will be delivered via two live sessions (approximately 2—3 hours in length each) and pre-recorded video content for independent study.
An e-certificate will be issued at the end of the course to confirm attendance and CPD hours logged. Please note that you must attend all modules to receive the certificate.
Learning outcomes
The course will help delegates to have a better understanding of:
the business implications of process safety
due diligence as it applies to process safety
the role of leadership in promoting and sustaining good process safety management
the functional aspects of an organisation that require leadership to provide assurance that process safety risks are being correctly managed
how to develop a personal action plan to enhance your contribution to process safety in your business.
Who will benefit
Directors and senior executives in an organisation, typically those that have control and key decision-making responsibilities. It is delivered at a level to be understood by all, from legal to finance to operations. Participants in the past have included oil and gas companies, mining companies, electricity generators, pulp and paper, rail and chemical processing.
Course outline
Context of process safety
A director's responsibilities in process safety
Leadership in process safety
Functional elements of an organisation and how they relate to process safety
Personal action planning 
Three months after the course, the course leader Trish Kerin, will follow up with you to review your progress and answer any questions you may have. 
Dates
Module 1
Tuesday 18 April 2023, 09:30–12:30 BST.
Module 2
Wednesday 19 April 2023, 09:30–12:30 BST.
Pre-recorded video content will be provided for independent study before/between modules.
Not available then? Register your interest in future dates.
Fees
IChemE Member: £760 + VAT
Non-member: £950 + VAT
Discounts
Discounts are available to companies booking more than one place:
2 places–10% discount
3 places–15% discount
4 or more places–20% discount.
Bookings must be made at the same time to receive the discount.
Delivery
Modules will be delivered via Microsoft Teams. If you don't already have this installed, you can join as a guest in order to access the training. We'll share information about how to do this after you've registered.
Train your team
This course can be delivered to corporate teams, either on-site or online. Content can be tailored to your specific requirements, and this could be a cost-effective option if you have several people requiring the training. To find out more and request a quotation, visit our in-company training page.
* CPD hours should be used as an approximate guide and will vary depending on the preferred approach of the delegate and to what extent additional learning is completed.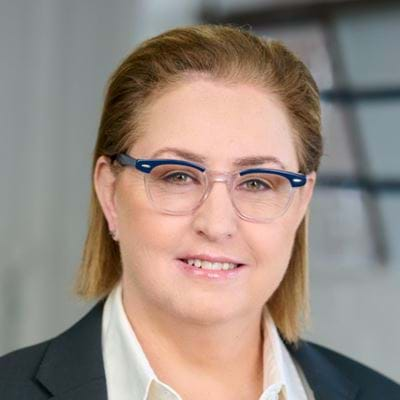 Trainer
Trish Kerin
Director, IChemE Safety Centre
After graduating with honours in mechanical engineering, Trish spent several years working in project management, operational and safety roles for the oil, gas and chemical industries.   
Trish has previously sat on the board of the Australian National Offshore Petroleum Safety and Environmental Management Authority (NOPSEMA) and is a member of the Mary Kay O'Connor Process Safety Center steering committee.
Trish is a Chartered Engineer, registered Professional Process Safety Engineer, Fellow of IChemE and Fellow of Engineers Australia. Trish holds a diploma in OHS and is a graduate of the Australian Institute of Company Directors (GAICD). In 2015 Trish received the John A. Brodie Medal from Engineers Australia for her paper on Process Safety Competency at the Asia Pacific Congress of Chemical Engineering and in 2018 received the Trevor Kletz Merit Award from the MKOPSC for her work in process safety internationally. In 2020 her book "Let's Talk About Your Leadership: Learning Through the Art of Storytelling" was published.  
Back to courses