02-02-23 Solid-liquid and gas-liquid...
Fluid Mixing Processes
Webinar: Solid-liquid and Gas-liquid Mixing: Modelling Challenges for Scaling Up Stirred (Bio-)chemical Reactors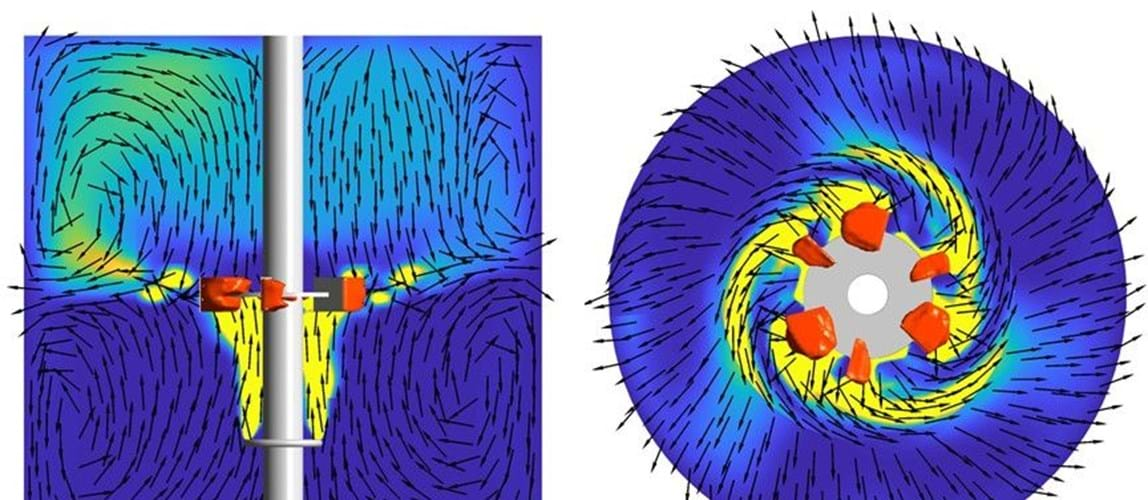 Date From

2nd February 2023

Date To

2nd February 2023

Price

Free of charge, open to all.

Location

Online: 12:00 GMT. Duration: 1 hour.
Overview
The focus of the webinar is the scale up and down of industrial mixing operations involving particles and bubbles in turbulent liquids. Simulation methods of stirred aerated/slurry stirred (bio-)reactors of complex geometry and large scale based on the Two-fluid Model will be presented. The modelling challenges for ensuring sound predictions of fluid dynamics and mass transfer variables with affordable computational costs and without preliminary model calibrations will be discussed.
Speaker
Giuseppina Montante, Full Professor of Chemical Engineering, University of Bologna, Italy
Giuseppina Montante holds a MEng and a PhD in Chemical Engineering from the University of Palermo, Italy. She carried out postdoctoral research at King's College London (UK) and at the University of Bologna, where she is currently full Professor of Chemical Engineering. Her research activity is mainly concerned with the experimental analysis and the modelling of chemical, biochemical and process industry equipment, with a particular focus on fluid mixing and turbulent multiphase systems.
The material presented in this webinar has not been peer-reviewed. Any opinions are the presenter's own and do not necessarily represent those of IChemE or the Fluid Mixing Processes Special Interest Group. The information is given in good faith but without any liability on the part of IChemE.
Time
12:00–13:00 GMT.
Software
The presentation will be delivered via GoToWebinar®. Check system requirements.
You are advised to join the webinar at least ten minutes before the scheduled start time, to allow for your computer to connect.
Webinar archive
This webinar is free of charge and open to all to attend, but if you wish to access the slides and a recording to replay on demand then you'll need to be a member of the Fluid Mixing Processes Special Interest Group.
---
Back to events