08-12-20 Deepwater Horizon 10 years o...
Oil and Natural Gas
Webinar: Deepwater Horizon 10 years on – Failures, Lessons & Legacy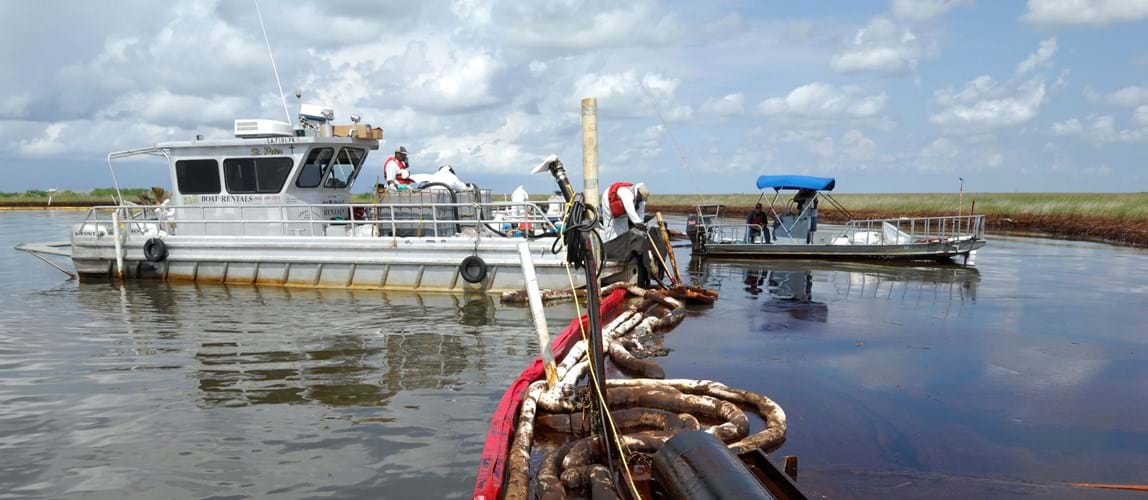 Date From

8th December 2020

Date To

8th December 2020

Price

Free of charge, open to all.

Location

Online: 12:30 GMT. Duration: 1 hour.
Overview
It is 10 years since the 2010 Deepwater Horizon accident and oil spill disaster in the Gulf of Mexico, in which eleven people lost their lives, 17 were seriously injured and over 5 millions barrels of crude oil spilled into the ocean and onto surrounding shoreline to create the worst oilfield ecological disaster on record. The talk will give an account of what happened, and catalogue the multiple failures that led to the disaster. It will then look at the lessons learned from the mistakes and failures which occurred, and go on to look at the changes in regulation and operational practices that have since been implemented, to try to ensure that such an accident and consequences are never repeated.
Speaker
Professor Geoff Maitland, Imperial College
Geoff Maitland is Professor of Energy Engineering at Imperial College London and served as President of the Institution of Chemical Engineers 2014-15. His career has spanned academia and industry, spending 20 years in oil and gas with Schlumberger and over 20 years at Imperial, first as a young lecturer from 1974 and then from 2005 in his current post. He received the IChemE Chemical Engineering Envoy Award in 2010 for his media work explaining the engineering issues involved in the Deepwater Horizon (Macondo) oil-spill and chaired the post-Macondo review of the UK Offshore Oil & Gas Regulatory Regime in 2011. In 2019 was appointed CBE for services to chemical engineering.
Katy Heidenreich, Oil & Gas UK
Katy Heidenreich is the Supply Chain & Operations Director at OGUK. The remit of Katy's team is: To support the industry's competitiveness throughout the entire E&P lifecycle to encourage investment for a resilient, sustainable & diverse supply chain - and to promote the development of cross-sector and new skills to facilitate the development of the workforce needed to support the energy transition. She is currently spearheading OGUK's Recovery Group's work with industry, Government and regulators to stimulate investment and activity across the basin to sustain jobs throughout the supply chain. Katy has spent most of her career in the oil & gas industry working in technical and senior management roles in the UK, Norway and Azerbaijan. Katy joined OGUK, the leading representative industry body for the UK offshore oil and gas industry, after 15 years with Schlumberger.
The material presented in this webinar has not been peer-reviewed. Any opinions are the presenter's own and do not necessarily represent those of IChemE or SONG. The information is given in good faith but without any liability on the part of IChemE.
Time
12:30—13:30 GMT.
Format
A one-hour online session: 40 minutes' presentation + 20 minutes' Q&A.
Software
The presentation will be delivered via GoToWebinar®. 
Check system requirements.
You are advised to join the webinar at least ten minutes before the scheduled start time, to allow for your computer to connect.
---
Back to events