29-03-21 Foundations of Optimal Smoot...
Oil and Natural Gas
Webinar: Foundations of Optimal Smooth Operation of Amine Treating Unit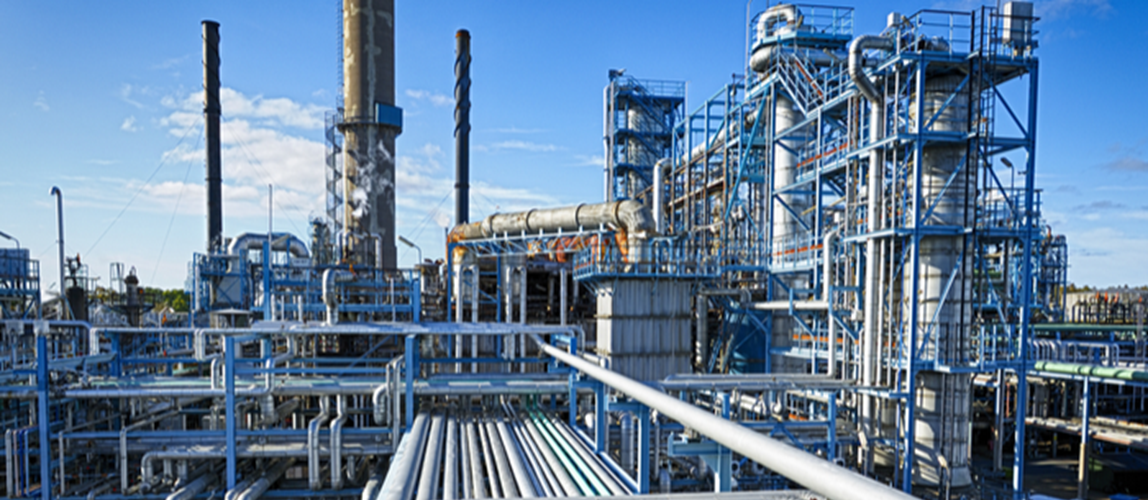 Date From

29th March 2021

Date To

29th March 2021

Price

Free of charge, open to all.

Location

Online: 18:00 MYT. Duration: 1 hour.
Overview
A SONG webinar with a technical presentation by the technical professional team from Group Technical Solutions, PETRONAS.
Natural gas treating topic is not new among the gas, LNG, and petrochemical fraternities. Natural gas contains water, sulfur compounds, carbon dioxide (CO2), and other substances. The presence of each of these substances is undesirable for many reasons and to be treated accordingly. Most gas treating technologies in the industry are matured technologies while emerging technologies are introduced with the aim to handle "difficult" natural gas typically those with higher contaminants to attain lower operating costs.
Absorption with amines is one of the most widespread processes in the industry for CO2 removal to very low concentration, especially in LNG plants. Even though there are several amines, for the treatment of natural gas mostly MDEA or formulated MDEA solvent-based are employed. Operators' key challenges are to maintain smooth operation of the amine plant without interruption and to optimise operating cost. To overcome these challenges, it is important to comprehend components that are vital to the operation of an amine-based gas treating system.
To start with, it is essential to understand the characteristics of incoming feed gas quality and any hydraulic changes that may take place which requires immediate attention to prevent severe issues in the amine loop including contactor and regenerator. Sudden changes of feed gas flow and composition and the introduction of unexpected contaminants may interrupt mass transfer in the absorber column. Operators must be ready to immediately take control of this issue to minimise production downtime.
Next, it is important to clearly grasp the fundamental issues in an amine system to minimises operational issues such as foaming, not able to meet specifications, amine loss, and corrosion. Part of the process includes assessing the severity and impact of each issue. Subsequently, solving the problem can be as simple as enhancing monitoring, operational improvement, or making minor/major modifications.
This talk will explain more about how to maintain smooth operation of the amine plant without interruption and to optimise operating cost.
Speaker
Sominidevi Veloo, Staff Engineer, PETRONAS Group Technical Solutions (GTS)
Sominidevi is a technical professional (staff engineer) in the gas and LNG section in Group Technical Services (GTS), Project Delivery and Technology (PD&T) division in Petronas.
She has 11 years of experience working in Petronas LNG Complex in Bintulu since early 2008, providing operational support and technical services before joining the Group Technical Services in Kuala Lumpur in 2019. Technical services that she provided for gas and LNG plants include operational support, design, troubleshooting, process optimisation, process safety studies, maintenance support, and equipment inspection.
She is specialised in the design and operation of gas treating technologies including acid gas removal unit (AGRU), gas dehydration, and mercury removal. Sominidevi has participated in design and technology selection for natural gas treating in LNG plants including design review and hazard studies for high CO2 gas LNG plant developments.
In recent years, her work focuses on sustainability work such as managing GHG emissions and circular economy within Petronas by taking part in studies to reduce flaring, develop and deploy emission reduction technologies such as carbon capture, utilisation, and sequestration (CCUS) including low carbon fuels, products, and solutions.
She actively contributes in digital transformation initiatives in her organisation via involvement in the development of predictive analytics to ensure reliable plant operation and providing engineering knowledge to enable the development of prescriptive analytics and capabilities for gas and LNG operations. In addition, she also contributed in capability enhancement programs via the development of operator upskilling programs for AGRU operations and conducting technical training for engineers.
The material presented in this webinar has not been peer-reviewed. Any opinions are the presenter's own and do not necessarily represent those of IChemE or the Oil and Natural Gas SIG. The information is given in good faith but without any liability on the part of IChemE.
Time
The event will start at 18:00 MYT (GMT +8).
Sponsors
IChemE gratefully acknowledges:
PETRONAS Group Technical Solutions (GTS) sponsorship of SONG evening talks
EAST One-Zero-One organizer of SONG evening talks
Get involved
Would you like to give a talk at a SONG event in Kuala Lumpur, or online to a wider audience of chemical engineers in the Asia Pacific region? We would like to hear from you. Please contact Avinash Ravendran with details about yourself and proposed a presentation.
---
Back to events