19-09-2019 Low Cost Options for Safe...
Water
Low Cost Options for Safe Water in Guanajuato México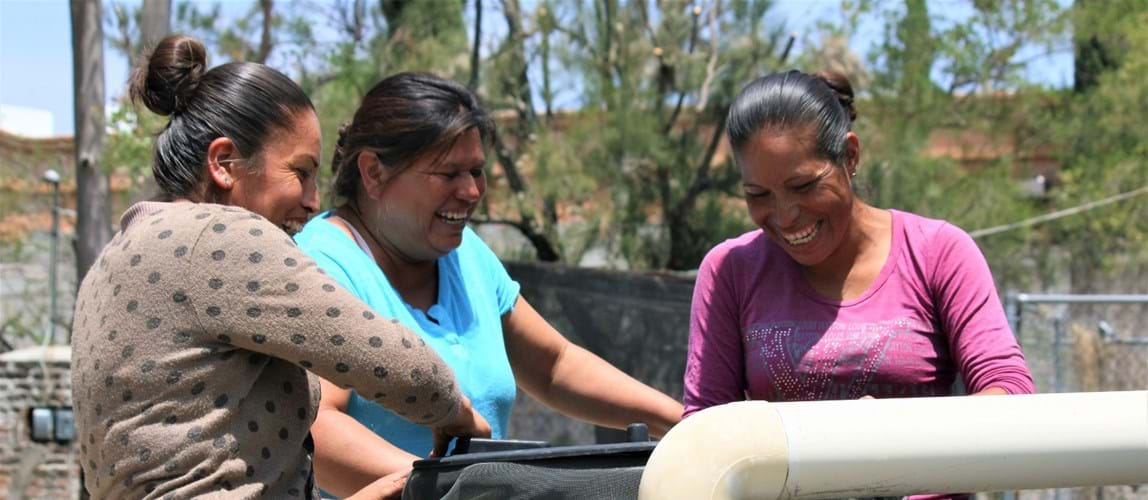 Date From

19th September 2019

Date To

19th September 2019

Price

Free

Location

Online
The Guanajuato Region of Mexico is seeing increasing concentrations of Arsenic and Fluoride in well waters due to the overextraction of the aquifers Alto rio Laja & Lerma Chapala. This change has been occurring rapidly over the last 10 years and many people are not aware of the new risk. Although this is an issue affecting varied societal groups, usually marginalised communities and low-income groups are disproportionately affected by increasing fluoride and arsenic levels in wells since they do not have the resources to tackle these issues. Fluoride and arsenic have devastating effects on development in children, and long-term exposure can lead to a large number of diseases and conditions. For the last three years Caminos de Agua has been developing low-cost, locally appropriate, and robust technologies which can be used to tackle this problem.
Time
01:00—02:00 BST
Speaker
Miguel Johansson Finguerut is a young engineer graduating in 2018 from an MEng in chemical engineering at the University of Edinburgh. Miguel is a member of the Water SIG, working towards chartership status. As a member of Engineers Without Borders UK, he is on a one-year funded project at Caminos de Agua in Mexico. Caminos de Agua is a non-profit working in water advocacy as well as the development and implementation of technologies to help communities gain access to safe drinking water. Miguel also has experience working in nanotechnology research for medical applications during his master's degree. He has also participated on university projects led by DIAGEO and Mott Macdonald. He has experience working in factory sustainability aspects for Mars Inc. and is passionate about technologies for breaking the cycle of poverty, tackling climate change and technologies for improving global health and wellbeing.
Format
A one-hour online session: 40 minutes' presentation + 20 minutes' Q&A.
Duration (for CPD recording purposes): up to one hour.
If you are recording mandatory CPD you should refer to your own regulator's requirements as recognition of CPD hours may vary.
Software
The presentation will be delivered via GoToWebinar®. 
Check system requirements.
You are advised to join the webinar at least ten minutes before the scheduled start time, to allow for your computer to connect.
Webinar archive
This webinar is free of charge and open to all to attend, but if you wish to access the slides and a recording to replay on demand then you'll need to be a member of the Water Special Interest Group.
If you're interested in giving an online presentation to our international community of chemical engineers, we'd like to hear from you. Please email special interest groups support team with information on yourself and your proposed talk.
---
Back to events