courses
Chartered Manager Bootcamp (CMI Level 5 Diploma in Management and Leadership)
Overview
A four-day residential programme designed to help managers to develop the skills to meet the learning requirements of the Chartered Management Institute (CMI) Level 5 Diploma in Management and Leadership.
During the four days, we'll explore the role of a manager in general, focusing on the importance of providing leadership as well as the practical side of management. In addition, we'll look at how to get the best from individuals and manage their performance.
You'll learn how to take care of teams to ensure that they function smoothly, effectively and collaboratively, and understand the role a manager has in managing and leading change within the organisation.
After the Bootcamp, you will be required to undertake self-guided study and successfully complete assignments (of either 3000 or 5000 words) in order to achieve the Level 5 Diploma.
About the Chartered Management Institute (CMI)
With 450,000 corporate and 87,000 individual members the Chartered Management Institute (CMI) is the only professional body in the UK dedicated to promoting the highest standards of management and leadership. 
What's included?
Four-day residential programme 
Accommodation and meals 
CMI registration fees 
Chartered Manager application fee  
Access to ManagementDirect, CMI's online multimedia knowledge base 
An Engineer360 report 
Learning outcomes
After completing the qualification, you will be able to:  
define the skills associated with leadership and management 
improve the way you manage the performance of individuals 
better set and review objectives 
deliver feedback that gets results 
implement team and individual performance review systems 
understand the way in which individuals develop their competence and better respond to their needs 
identify areas of poor performance 
use a model for coaching to support development 
understand the key elements that make a team 'high performing' 
diagnose the stage of a team's development and how to support the team's growth 
define the differences in managing remote teams 
understand the need for change 
identify the common barriers to change 
understand an individual's response to change and how to manage them through the process 
understand a change management model and how to use it to implement successful change. 
Who will benefit
Exclusive to engineering managers with three or more years' experience in people, project, or resource management, who want to continue developing their leadership capability, and get recognised for it. Proof of professional registration and/or experience will be required upon booking.
Course outline
Leadership
Do I need to be a Leader or a Manager?
Action Centred Leadership
DiSC
DiSC Styles
DISC People-Reading Profile
Trust
Definition of Trust and Questionnaire
Managing performance
Performance Management
SMART Goal Setting
Skill/Will diagnosis matrix
Leadership flexibility
Feedback – Four Stage Model
Understanding feedback
Guidelines for giving and receiving feedback
Providing Feedback
Feedback - well delivered 'vs' poorly delivered
Coaching
Coaching spectrum
The ask/tell coaching model
The coaching process
The GROW model
Useful questions when using 'GROW'
Teams
Groups versus teams
Principles of Teamwork
Stages of Team Development
Characteristics of a High Performing Team
Challenges of virtual teams
Critical success factors of virtual teams
Motivation
Change management
A changing world
Understanding barriers to change
Dealing with feelings during change
Role of a change leader
The change curve
Communication
Stakeholder Management
Stakeholder analysis form
Making change last
"John is an excellent trainer. He knows the material inside out and peppers the delivery with his own pertinent, and relevant, anecdotes which bring the content to life. He welcomes discourse with himself and attendees and uses these asides to further develop our learning and subsequent application. I highly recommend John and the bootcamp to any and all aspiring Chartered Managers."
Gregory Kemble, University of Bristol
"This is really worth it and will help me become a better leader and manager. The tools shared on the course are helpful in a lot of scenarios in the workplace. Worth every minute."
Jayesh Ramdas Chinchole, Network Rail (L&D)
Early-bird offer
Book by 5 October 2022 (for the December 2022 date) or by 26 April 2023 (for the June 2023 date) and save 10%.
This is a course run by the Institution of Mechanical Engineers (IMechE). For more information about the course or to book your place, contact courses@icheme.org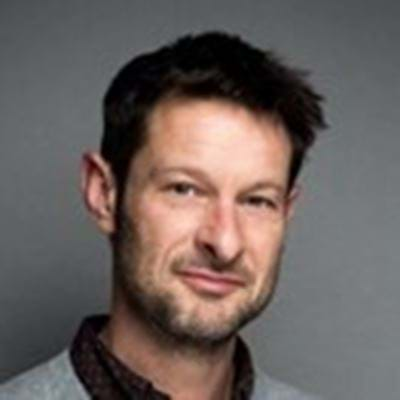 Trainer
Andy Webber
Andy is a professional facilitator with over 15 years of experience in coaching, mentoring, consulting, and delivering training. Andy has a flexible presentation style which he tailors to the needs of his audience and is equally comfortable working with small or large groups (150+). He has experience working in both public and private sectors and, whilst most of his clients are large multinationals, he also works with smaller SMEs.
---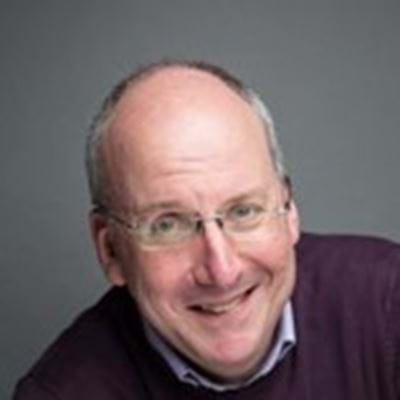 Trainer
John Hattam
John left a senior corporate role in 2006 and has since built a successful training and consultancy business. With Board experience in both the public and private sectors, he has a passion for exceeding customer expectations and delivering training that sticks. He has a track record of helping his delegates achieve excellence in negotiation, influence, teamwork, new business, product and customer development, business planning and turnaround. His facilitation style is engaging, reflective and discussion based, and is deeply rooted in extensive commercial and corporate experience of successfully leading and motivating teams.
Back to courses