courses
Mathematical Models for Energy Planning and Optimisation
Online | In-company
Overview
Mathematical models provide decision-makers with the tools required to make well-informed decisions relating to energy planning and deployment. However, current knowledge and the fundamentals on this subject matter are often limited to scientific research.
This new course focuses on the application of mathematical models in industry and provides guidance on how they can help to inform better decisions in the energy sector.
Featuring simple examples and case studies, the course will give you hands-on experience in developing mathematical models that can be applied to your work.
Participants will be able to apply the methods and techniques learned from this course to optimise conventional and renewable energy systems.
Learning outcomes
By the end of the course, you will understand:
how to develop simple mathematical models to inform energy planning decisions
best practice in developing mathematical models.
Who will benefit
Chemical and process engineers working in the energy sector
Researchers working in the field of energy
Course outline
Steps required for mathematical optimisation
Operational optimisation
Design optimisation
Supply chains
Upcoming courses
Online 
Online courses consist of three live and interactive modules with the trainer on the dates indicated together with pre-recorded video content for independent study alongside the live sessions.
4 December 2023, 09:30–12:30 GMT
6 December 2023, 09:30–12:30 GMT
11 December 2023, 09:30–12:30 GMT
Live sessions are delivered via Microsoft Teams. If you don't already have this installed, you can join as a guest in order to access the training.
Face-to-face 
No scheduled dates.
Not available then?
Register your interest in alternative dates.
Fees
Course fees vary depending on delivery format and location. Select your preferred course date to see the relevant fees.
How to register
Select your preferred course from the list of upcoming start dates and go to the 'Book course' button at the bottom of this page.
More than one person to train?
Multi-place discounts
Discounts are available to companies booking more than one place. Bookings must be made at the same time to receive the discount.
2 places – 10% discount
3 places –15% discount
4 or more places – 20% discount
In-company training
This course can be delivered to corporate teams, either on-site or online. This could be a cost-effective option if you have several people requiring the training. Content can be tailored to your specific requirements. Request a quotation.
Attendance certificate & CPD hours
An e-certificate will be issued at the end of the course to confirm attendance and CPD hours logged. Please note that you must attend all modules to receive the certificate. 

CPD hours should be used as an approximate guide and will vary depending on the preferred approach of the delegate and to what extent additional learning is completed.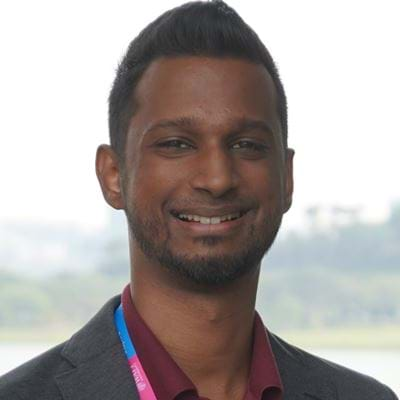 Trainer
Viknesh Andiappan
Viknesh Andiappan is Associate Professor at the Swinburne University of Technology Sarawak Campus in Malaysia.
He is a member of the Editorial Board for Process Integration & Optimisation for Sustainability. His research areas include process and energy systems engineering, renewable energy systems and supply chains, negative emission systems and energy/carbon emission reduction planning.
Viknesh was an IChemE Young Researcher Malaysia Award finalist in 2018 and 2019 and he is Deputy Chair of IChemE's Palm Oil Processing Special Interest Group.
Back to courses