Webinar: Alarm Rationalisation
Victoria (AU)
Webinar: Alarm Rationalisation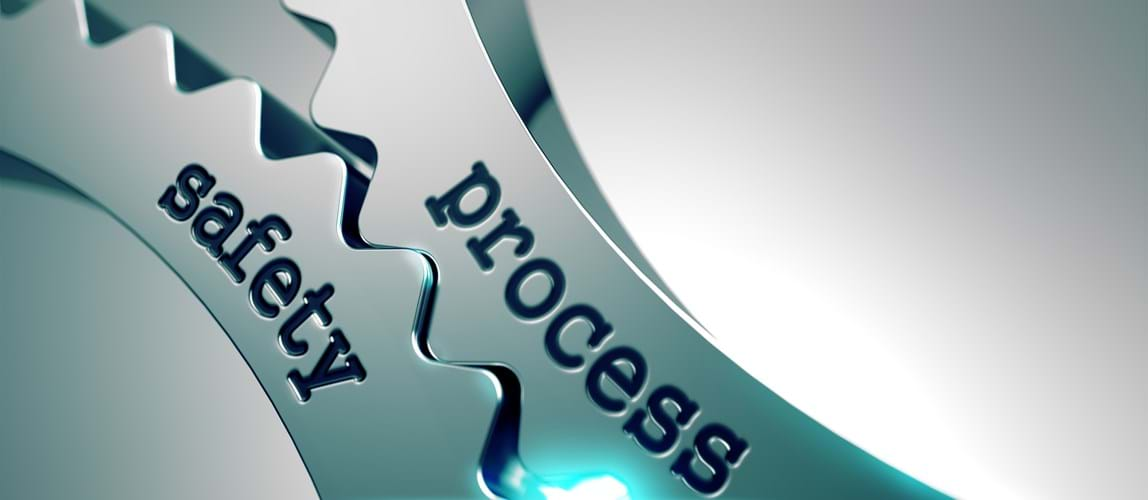 Date From

1st September 2021

Date To

1st September 2021

Price

Free of charge, open to all.

Location

Online: 17:00 AEST. Duration: 1 hour.
Overview
The Joint Chemical Engineering Committee (JCEC) Victoria invites you to join them for this webinar on alarm metrics.
In 2015, the IChemE Safety Centre (ISC) published the guidance document 'Lead Process Safety Metrics – selecting tracking and learning'. Over the last 18 months, an ISC working group have been developing a new guidance note to provide context for the Human Factors element for process plant alarm metrics that can be used for monitoring and managing alarm system performance for variables such as 'Critical', 'Shelved', 'Stale' or 'Standing' alarms.
This presentation gives a general introduction to the topic of lead process safety metrics and then focuses on alarm management issues such as rationalisation, prioritisation, handling, monitoring, and meeting the target performance of the alarm management system.
Our speaker will also give some insights into the future ISC Alarm Rationalisation and Metrics guidance document and related industry references such as EEMUA, ISA/IEC, PAS and regulator guidance.
Speakers
Garry Law, Principle Consultant, Technical Safety Consultants
Garry is a Chartered chemical engineer, Professional Process Safety Engineer and Fellow of IChemE. He has a wealth of experience working in the oil and gas industry for onshore and offshore operators, engineering design contractors and consultants across the globe.
He studied and learnt his trade in the UK before moving with his family to Melbourne, Australia over ten years ago.
Garry has focused on process safety in design and operations for over 25 years with a particular interest in promoting inherently safer design, learning from past incidents and helping plant operators and regulators to develop robust process safety management practices such as hazard identification, risk assessment, management of change, performance management and review/audit.
Garry is a very experienced facilitator of technical safety workshops such as HAZOP, HAZID and LOPA. He sits on the global election panel for IChemE's Professional Process Safety Engineer certification and is a professional trainer who runs training courses for both IChemE and Safety Solutions.
Zsuzsanna Gyenes, Deputy to the Director IChemE Safety Centre
Zsuzsanna is the Deputy to the Director of the IChemE Safety Centre (ISC), her expertise is in process safety management. She has extensive experience in training CEO and management level of hazardous establishments on process safety leadership and culture. She has experience in implementing tools and overseeing process safety management systems for industrial sites, reviewing safety reports and safety analysis, advising on risk reduction and performing on-site inspections.
She has a proven track record of developing guidance documents on lead process safety metrics with some of the world's leading chemical and oil and gas companies.
Zsuzsanna visits and facilitates training for industrial sites, speaks at international conferences, runs technical symposiums, travels worldwide, particularly in the UK, Europe, Middle East and US. She possesses strong knowledge of emergency planning, MoC, hazard identification, consequence analysis and risk assessment.
Zsuzsanna is proficient in structural analysis of industrial accident reports and conveying cross-sectorial learnings from past events. With extensive knowledge of global process safety practices, consequence model tools and currently progressing with fire risk and safety management studies.
She has full ownership to lead the business development and technical work programmes of the IChemE Safety Centre in the UK, Europe, Africa and the Middle East and identify new ISC membership opportunities and projects to expand the membership of the ISC to advance process safety.
Zsuzsanna prepared and delivered technical online training materials and webinars on process safety management, change management and learnings from major incidents, hazard identification techniques, runaway reactions and facilitated the ISC interactive case studies with extensive worldwide participation.
She has also created and led the delivery of special issues of the IChemE Loss Prevention Bulletin being a member to the editorial panel.
Zsuzsanna was invited to Discovery UK Channel to be interviewed for the series "Disasters Engineered", relating to Fukushima Daiichi disaster.
Time
17:00 AEST
15:00 AWST
19:00 NZST
---
Back to events