Chemical engineer Judy Raper awarded...
Chemical engineer Judy Raper awarded Australia Day honour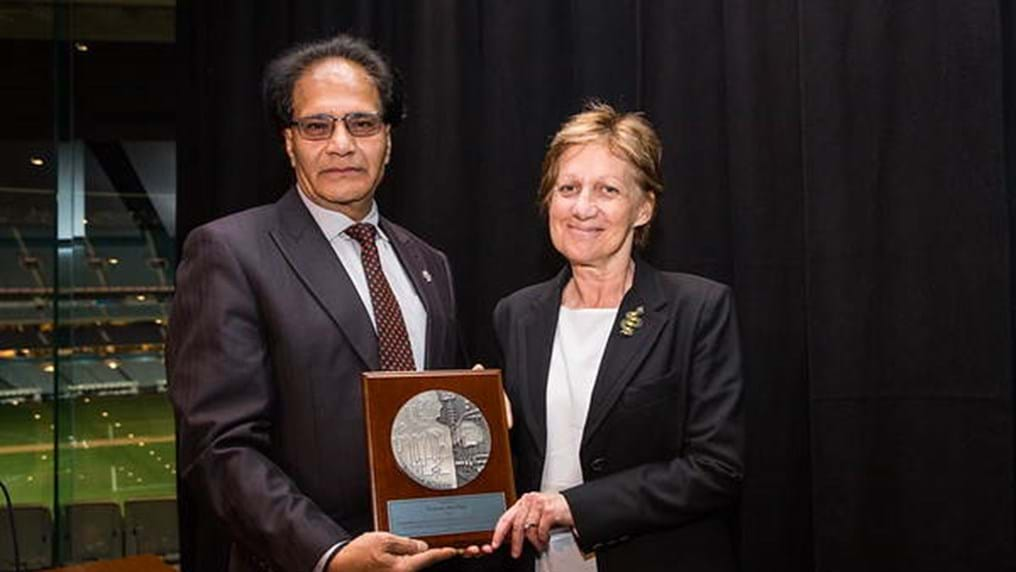 29th January 2019
Deputy Vice-Chancellor (Research) at the University of Wollongong, Professor Judy Raper, has been awarded Member (AM) in the General Division of the Order of Australia. The appointments are made each year on Australia Day (26 January), and recognise Australian citizens for their outstanding service.
Raper was recognised for her significant service to higher education and engineering. She is well-known in academic world for revolutionising undergraduate engineering programmes at the University of New South Wales where she was Head of the Chemical Engineering Department; and at the University of Sydney where she spent six years as Dean of Engineering.
She was appointed as the University of Wollongong's Deputy Vice-Chancellor (Research) in July 2008. Since then, she has been part of and led three successful bids for federal government EIF capital grants, totalling $135 million.
Raper was also awarded the Ada Lovelace Medal for Outstanding Woman Engineer by the UNSW in November last year and was presented with the Chemeca Medal in 2017, the Australian and New Zealand Federation of Chemical Engineers (ANZFChE) highest honour (pictured).
IChemE's Australian Director, Peter Slane, said:
"On behalf of the Institution I would like to offer Professor Judy Raper my sincere congratulations.
"She is a chemical engineer who has built a fantastic career and is now a well-respected leader in her field. She's an inspiration to all of us but particularly young women who are considering a career in engineering. I'm delighted that the Governor-General has formally recognised her outstanding service to engineering education."
The Order of Australia was established in 1975 by Queen Elizabeth II, in order to recognise Australians for their achievements and service. Prior to the Order of Australia, citizens would receive British honours. New honours are typically awarded on Australia Day and on the Queen's Birthday.
Australia Day is celebrated on 26 January each year and is an opportunity for Australians to reflect on what it means to be Australian, to celebrate contemporary Australia and to acknowledge its history.
Images
Distinguished Professor Suresh Bhargava, Conference Chair and Associate Pro Vice-Chancellor (India) for the College of Science, Engineering and Health at RMIT University, presents Professor Judy Raper with the Chemeca Medal at the annual Chemeca conference on 25 July 2017.
Links
Australia Day 2019 Honours List
Contact
For more information please contact:
Tara Wilson, Head of Communications, IChemE
t: +44 (0) 1788 534454
e: twilson@icheme.org  
Rachael Fraser, PR and Communications Executive, IChemE
t: +44 (0) 1788 534435
e: rfraser@icheme.org 
What is chemical engineering?
Chemical, biochemical and process engineering is the application of science, maths and economics in the process of turning raw materials into everyday, and more specialist, products. Professional chemical engineers design, construct and manage process operations all over the world. Oil and gas, pharmaceuticals, food and drink, synthetic fibres and clean drinking water are just some of the products where chemical engineering plays a central role.
IChemE
The Institution of Chemical Engineers (IChemE) advances chemical engineering's contribution worldwide for the benefit of society. We support the development of chemical engineering professionals and provide connections to a powerful network of around 37,000 members in 100 countries.
We support our members in applying their expertise and experience to make an influential contribution to solving major global challenges and are the only organisation to award Chartered Chemical Engineer status and Professional Process Safety Engineer registration.