Chemical engineering professors recog...
Chemical engineering professors recognised with Royal Academy fellowship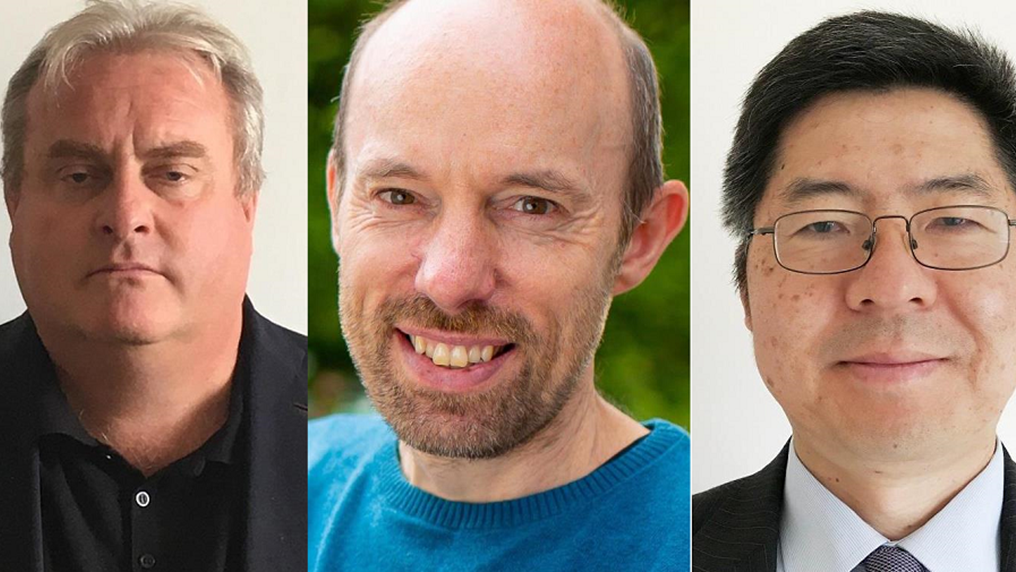 21st September 2018
Three chemical engineering professors and members of the Institution of Chemical Engineers (IChemE) - Chris Hewitt, Barry Lennox, and Zhibing Zhang - have been elected Fellows of the UK's Royal Academy of Engineering (RAEng) for their outstanding contributions to engineering. 
IChemE Fellow Chris Hewitt, Executive Dean and Professor of Biological Engineering at Aston University, has been recognised by the Academy for his distinguished research in biological engineering. He co-founded the Centre for Biological Engineering at Loughborough University, which has become a leading university in regenerative medicine bioprocessing. He has also had numerous papers published on his stem cell research.
In addition, he was recently awarded IChemE's Donald Medal for his contributions to biochemical engineering. He is a committee member of IChemE's Biochemical Engineering Special Interest Group and has been an IChemE Fellow since 2009.
The University of Birmingham's Zhibing Zhang, Professor of Chemical Engineering, specialises in micromanipulation of particles and encapsulation. His work has been applied in industry to develop products that have sold for more than US$100m. He was recognised by RAEng as a leading contributor to transforming academic chemical engineering in product development.
A Fellow of IChemE since 2005, Zhang has championed the importance of being a professionally qualified chemical engineer. He volunteers as a mentor, and as an interviewer for individuals going through the application process to become a Chartered Engineer. In addition, he is an assessor for universities working towards getting their chemical engineering courses accredited by IChemE.
Zhang said:
"I am delighted to have been elected as Fellow of the Royal Academy of Engineering this year, and very grateful to all my mentors, research group members, collaborators and sponsors. Chemical engineering is a great profession, and the chemical engineers in the UK have made tremendous contributions to the human civilization and can still have a great deal to offer to the society. Collectively, we can make this planet a much better place to live for everybody."
Barry Lennox is Professor of Applied Control at the University of Manchester and Research Director of the Dalton Cumbrian Facility. He oversees the UK's largest research group in nuclear robotics, and is a world-leading figure in control and instrumentation. He was elected as a RAEng Fellow for promoting engineering and for his influential work on national committees, including the Engineering Professors' Council. Lennox has been an Associate Member of IChemE since 1995.
Lennox said:
"I'm thrilled and honoured to join the Royal Academy of Engineering as one of the 2018 new Fellows. Any success that I have had in engineering has resulted from close collaboration with other people and I am very grateful to the many brilliant and talented engineers with whom I have had the opportunity to work."
IChemE Chief Executive, Jon Prichard, said:
"I am delighted that Chris, Zhibing and Barry have been recognised by their peers for their contributions to chemical engineering. All three are fantastic examples of how their work in the profession is having a positive impact on society.
"As enthusiastic professional chemical engineers, and experts in their fields, their recognition is well deserved. IChemE is keen to see their work supported in the years ahead."
Links
Notes to media
For more information please contact:
Tara Wilson, Head of Communications, IChemE
t: +44 (0) 1788 534454
e: twilson@icheme.org 
Rachael Fraser, PR and Communications Executive, IChemE
t: +44 (0) 1788 534435
e: rfraser@icheme.org
What is chemical engineering?
Chemical, biochemical and process engineering is the application of science, maths and economics in the process of turning raw materials into everyday, and more specialist, products. Professional chemical engineers design, construct and manage process operations all over the world. Oil and gas, pharmaceuticals, food and drink, synthetic fibres and clean drinking water are just some of the products where chemical engineering plays a central role.
With an international membership exceeding 40,000 in around 100 countries, the Institution of Chemical Engineers (IChemE) aims to be the organisation of choice for chemical engineers. It promotes competence and a commitment to best practice, advances the discipline for the benefit of society and supports the professional development of its members.
IChemE is the only organisation to award Chartered Chemical Engineer and Professional Process Safety Engineer status.