Cyber security challenges to process...
Cyber security challenges to process industries to be discussed at Hazards 31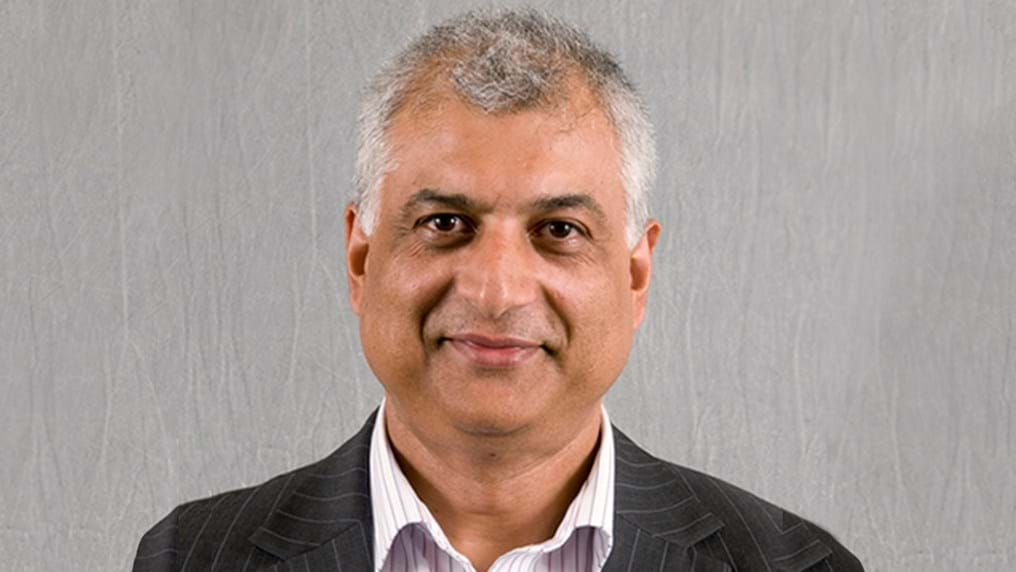 4th October 2021
A cyber security expert from the UK's Health and Safety Executive (HSE) will discuss the challenges being posed in this area to those managing and preventing major hazards in the chemical and process industries at Hazards 31.
Sarabjit Purewal, Principal Specialist Inspector and the portfolio lead for cyber security and emerging technologies at HSE, will present his expert view at the event, which is hosted by the Institution of Chemical Engineers (IChemE) and widely recognised as one of the world's leading process safety conferences.
Purewal began his career in the electricity supply industry working on automation of conventional and nuclear power plants, before moving into senior engineering management roles at engineering consultancies Kennedy and Donkin Consulting Engineers, and Mott MacDonald. Since joining HSE, Purewal has worked on a number of technical areas, been an advisor to the Minister for Health and Safety, and led operational teams in the major hazards sector.
In 2020, he was awarded an OBE to recognise his expertise and services to health and safety and cyber security.
The process safety opportunities and risks associated with digitalisation, big data, artificial intelligence, and cyber security is one of several key themes to this year's conference and are all part of IChemE's commitment to keep the industry and society safe by promoting good practice in process safety that enables businesses to ensure their operations are as safe as possible.
Hazards 31 takes place as a virtual conference on 16–18 November 2021 with more than 80 technical presentations showcasing good practice, new approaches and lessons learned that will help process safety and loss prevention professionals in their day-to-day operations.
New for this year, IChemE has included facilitated discussion time into the proceedings to enable delegates to further discuss with their peers how they could utilise and respond to the information that they have learned to help improve safety in their sector.
Ken Rivers, Chair of IChemE's volunteer Hazards Committee, said:
"Responsible production, digitalisation and major hazard management are the three priorities IChemE are focussing on as a learned society for chemical and process engineers. Therefore, it's incredibly important that we provide as many opportunities to share new insight and boost the flow and exchange of knowledge and experience for safety improvements as part of this annual conference. Introducing this new facilitated discussion time allows just that.
"Building on the success of last year's virtual event, we've put together an engaging and interactive programme with the newly added facilitated discussion time to enable ideas exchange in the safest and most accessible way, encouraging participation from all around the world.
"We also hope like last year's delegates who spent 640 hours on the platform in the 30 days after the event watching the 31 hours of technical content available, that those joining us for Hazards 31 will utilise and benefit from the same learning opportunities this virtual presentation brings."
Many other industry experts will join Purewal at Hazards 31 delivering thought-provoking observations that affect the process safety and hazard management of the process industries. Speakers include Professor Atula Abeysekera, Professor of Risk Management at Imperial College London, UK, Terry Cooper, Non-Executive Director for the UK Government's Offshore Petroleum Regulator for Environment and Decommissioning (OPRED), and Simon Wood, Environment, Health and Safety Specialist at the UK Petroleum Industry Association (UKPIA).
For more details on the speakers, programme and to register, visit www.icheme.org/hazards31.
Image
Sarabjit Purewal, Principal Specialist Inspector and the portfolio lead for cyber security and emerging technologies at HSE
Links
Contact
For more information please contact:
Lucy Cook, Communications Manager, IChemE
t: +44 (0) 1788 534454
e: lcook@icheme.org
Rachael Fraser, Communications Executive, IChemE
t: +44 (0) 1788 534435
e: rfraser@icheme.org
What is chemical engineering?
Chemical, biochemical and process engineering is the application of science, maths and economics in the process of turning raw materials into everyday, and more specialist, products. Professional chemical engineers design, construct and manage process operations all over the world. Oil and gas, pharmaceuticals, food and drink, synthetic fibres and clean drinking water are just some of the products where chemical engineering plays a central role.
IChemE
The Institution of Chemical Engineers (IChemE) advances chemical engineering's contribution worldwide for the benefit of society. We support the development of chemical engineering professionals and provide connections to a powerful network of over 33,000 members in more than 100 countries.
We support our members in applying their expertise and experience to make an influential contribution to solving major global challenges, and are the only organisation permitted to award Chartered Chemical Engineer status and Professional Process Safety Engineer registration.