Huddersfield University professors aw...
Huddersfield University professors awarded IChemE medal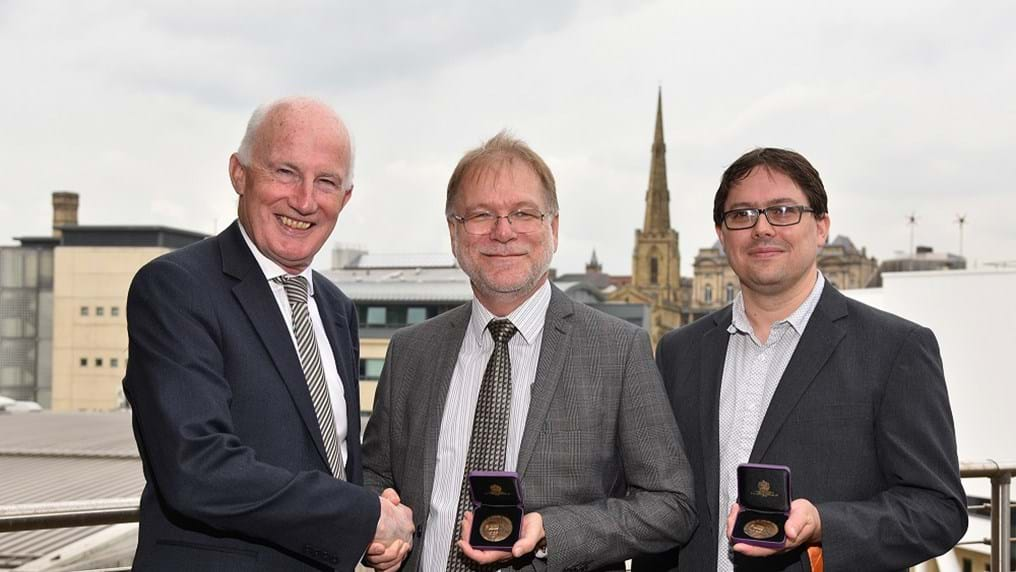 18th July 2018
The Institution of Chemical Engineers (IChemE) has presented Professor Grant Campbell and Dr Daniel Belton, of the University of Huddersfield, UK, with the Hutchison Medal.
The medal is named in memory of past President, Sir Kenneth Hutchison, and is awarded for both practical and wide-ranging, philosophical or thought-provoking published papers.
Campbell and Belton received the prize for their paper Setting up a new chemical engineering degree programme: Exercises in design and retrofit within constraints, which was published in Education for Chemical Engineers.
The paper reviews UK chemical engineering degree curriculums and the challenges in designing and introducing new programmes within the constraints of university validation procedures and resources, while aspiring to produce top quality and distinctive course content. The focus is on approaches made by the University of Huddersfield – which introduced a new chemical engineering programme in 2013-14 - and lessons learned from the process.
Campbell, an IChemE Fellow, has had more than 20 years of experience in teaching chemical engineering at UK universities, specialising in cereal process engineering for food and non-food uses, such as fuel. Belton, a Chartered Chemical Engineer, has been a lecturer in Analytical Chemistry at the University of Huddersfield since 2008. His research interests are in biopharmaceutical stability, protein behaviour, smart particles for drug delivery and second-generation biofuels.
IChemE President Ken Rivers presented the medals at the University of Huddersfield on 16 July 2018. He said:
"I'm delighted to award Professor Campbell and Dr Belton with the Hutchison Medal. Their work at the University of Huddersfield is a great example of developing, supporting, and inspiring the next generation of professional chemical engineers."