IChemE called upon to offer expert op...
IChemE called upon to offer expert opinion on coronavirus testing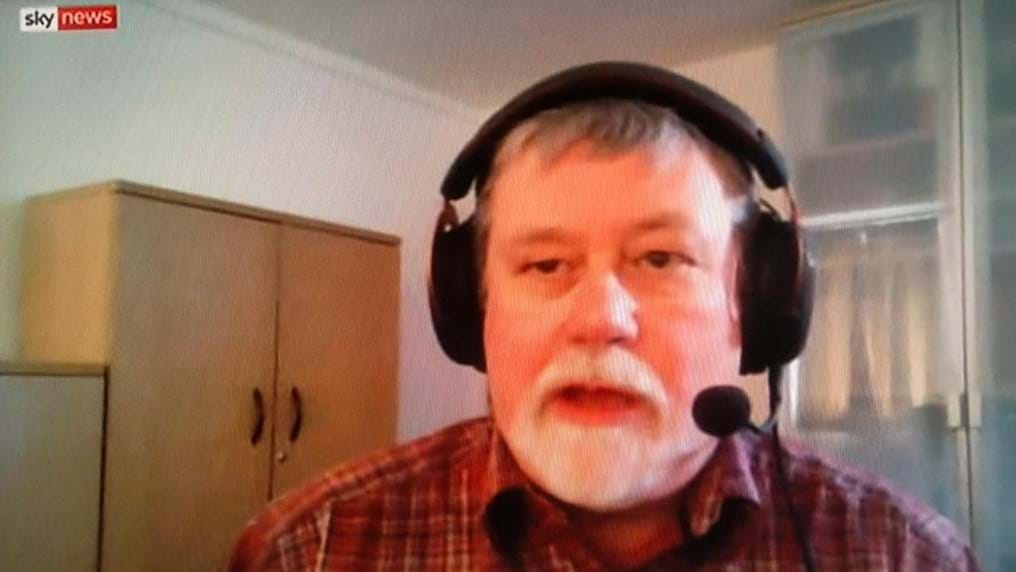 3rd April 2020
With the important issue of rolling out wide-scale testing for coronavirus being the main topic on the news today, the Institution of Chemical Engineers (IChemE) was called upon to offer its expert opinion on this challenging undertaking.
Keith Plumb, a chemical engineer and a member of the IChemE Board of Trustees, appeared on Sky News this morning to discuss how chemical engineers are contributing to what he described as a "herculean" task.
Plumb said:
"The size of this task cannot be underestimated, but chemical engineers, like myself, with expertise in scaling up the production of tests and medicines, the generation of operating procedures and facilitating supply chains, are keen to support health professionals and the government in developing a solution."
Last week, the Institution sent a letter to the UK government to volunteer the profession's support during the COVID-19 emergency and is also working with its regional member committees to support engagement with their national governments.
Members from within the pharmaceutical and biochemical industries possess considerable experience in transforming early pharmaceutical development processes into commercial manufacture, including in the field of vaccines and diagnostics.
With active special interest groups focusing on pharmaceutical and biochemical manufacturing, IChemE has brought together a team containing a wealth of specialist knowledge to provide real benefit to governments across the world at this time.
Contact
For more information please contact:
Lucy Cook, Communications Manager, IChemE
 t: +44 (0) 1788 534454
 e: lcook@icheme.org
Rachael Fraser, Communications Executive, IChemE
 t: +44 (0) 1788 534435
 e: rfraser@icheme.org
Ketna Mistry, Communications Executive, IChemE
 t: +44 (0) 1788 534484
 e: kmistry@icheme.org
What is chemical engineering?
Chemical, biochemical and process engineering is the application of science, mathematics and economics in the process of turning raw materials into everyday, and more specialist, products. Professional chemical engineers design, construct and manage process operations all over the world. Oil and gas, pharmaceuticals, food and drink, synthetic fibres and clean drinking water are just some of the products where chemical engineering plays a central role.
IChemE
The Institution of Chemical Engineers (IChemE) advances chemical engineering's contribution worldwide for the benefit of society. We support the development of chemical engineering professionals and provide connections to a powerful network of around 35,000 members in 100 countries.
We support our members in applying their expertise and experience to make an influential contribution to solving major global challenges, and are the only organisation to award Chartered Chemical Engineer status and Professional Process Safety Engineer registration. 
More information: www.icheme.org