IChemE Fellows receive Queen's Birthd...
IChemE Fellows receive Queen's Birthday Honours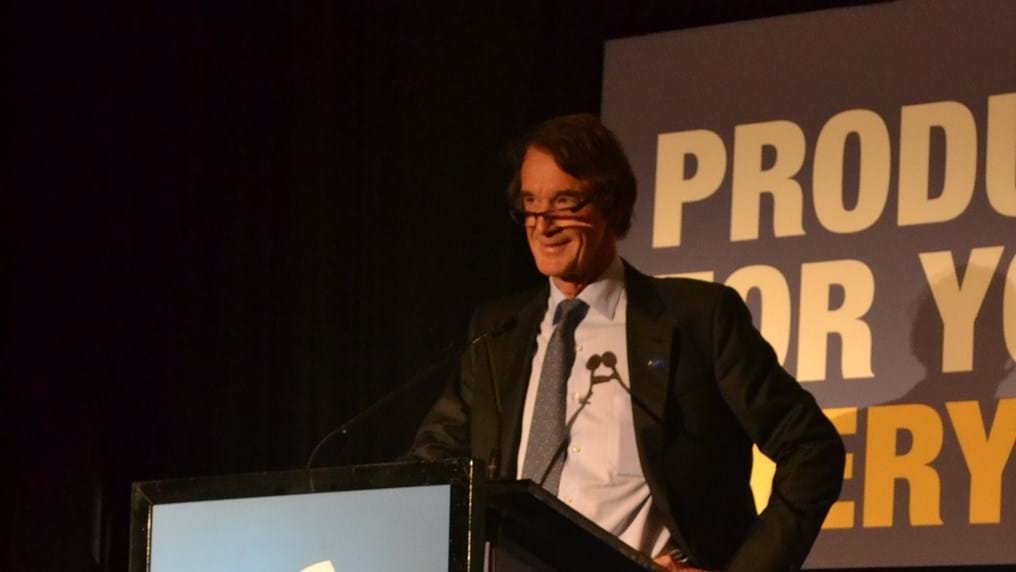 12th June 2018
Four chemical engineers from the UK and Australia have been awarded with Honours from their respective countries, to mark the Queen Elizabeth II's birthday on 8 June. All are Fellows of the Institution of Chemical Engineers (IChemE).

In the UK, Honorary Fellow Jim Ratcliffe (pictured) was presented with one of the Queen's highest accolades – a Knights Bachelor, or Knighthood. Ratcliffe, who recently topped the Sunday Times Rich List, was awarded for his services to business and investment.

Ratcliffe studied chemical engineering at Birmingham University, and graduated in 1974. His first job was with Esso, until he decided to go back to studying for an MBA at London Business School. In 1998 he formed Ineos and acquired the freehold of a former BP Chemicals site in Antwerp, Belgium. Since then he has grown Ineos to a top ten chemicals manufacturing company, generating $60 billion in revenue last year.

Professor Graham Hutchings, also from the UK, was awarded a Commanders of the Order of the British Empire (CBE) for his services to chemistry and innovation.

Hutchings is the Regius Professor of Physical Chemistry at Cardiff University and Director of the Cardiff Catalysis Institute. He is a renowned expert in catalysis and was an integral part of the Gold Catalysis for VCM Production project, a joint venture between Cardiff University and Johnson Matthey that scooped them an IChemE Global Award in 2015.

In Australia, former IChemE Council member and Board Chair of IChemE in Australia, Rose Amal, was awarded Companion in the General Division (AC) for her eminent service to chemical engineering, particularly in the field of particle technology, through seminal contributions to photocatalysis, to education as a researcher and academic, and to women in science as a role model and mentor.

Amal was born in Indonesia, and came to Australia to study chemical engineering at the University of New South Wales in the 1980's. She remained at the University, completing her PhD in 1991, becoming a Lecturer in 1992 and the Director of the Centre for Particle and Catalyst Technologies (now known as the Particle and Catalysis Research Group) in 1997.

University of Sydney's Professor David Hind was awarded a Medal in the General Division (OAM) for his services to engineering, education and the community.

Hind spent the early part of his career at BOC Group, and retired as Managing Director of BOC Gases in the South Pacific in 2005. He has been a Chair of Barefoot Power since 2009, which specialises in solar-powered products, and is Adjunct Associate Professor in the School of Chemical and Biomolecular Engineering at the University of Sydney.