IChemE Fellows recognised with Austra...
IChemE Fellows recognised with Australia Day Honours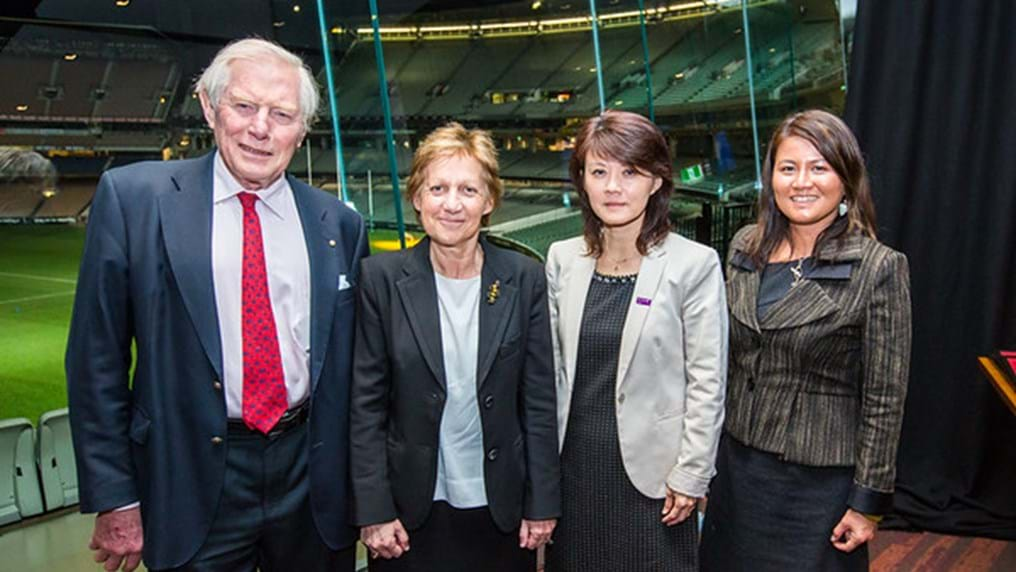 29th January 2021
Two chemical engineers and Fellows of the Institution of Chemical Engineers (IChemE) - Emeritus Professor Chris Fell and the late Graeme Paul – have been recognised in the Australia Day Honours this week.
University of New South Wales' (UNSW) Emeritus Professor Chris Fell (pictured) was awarded the second highest honour of the awards, an Officer (AO) in the General Division of the Order of Australia. This was for distinguished service to science and engineering, particularly to nanotechnology research and fabrication, and to professional networks.
After gaining a PhD in chemical engineering at the University of Cambridge, UK in 1965, he has gone on to have a distinguished career in chemical engineering. He held various positions during his 30 years at UNSW, including Deputy Vice-Chancellor (Research International) for 10 years.
At UNSW in 1977, as Director of the Commonwealth Special Research Centre for Membrane Science and Technology, Fell led a team that developed and patented Memcor, a low-pressure microfiltration technology to remove harmful molecules and pathogens in wastewater. This made water treatment more affordable and eventually became industry standard. 
At IChemE, he was the seventh Chair of the Australian National Committee, which preceded the Australian Board, from 1980–1982. In 1992 he won the Chemeca Medal, the highest of the Australasian and New Zealand Awards of Excellence presented at the Chemeca conference.
Fell, who is also Chair of the Australian National Fabrication Facility's (ANFF) Board, said:
"I'm deeply honoured to receive this award which reflects positively on Australia's excellent nanotechnology researchers as much as it does on myself. In 2006, I was instrumental in founding the ANFF for Australian universities and industry to use for nanotechnology research. It has prospered and supported much excellent research.
"Chemical engineering has provided an excellent personal career choice and enabled me to undertake challenging research in membrane technology and offer advice to government in many areas. Its breadth has enabled me to approach problems analytically. I strongly commend it to today's school leavers."
Paul was recognised with the Medal (OAM) in the General Division for service to the community of the Northern Beaches and to chemical engineering.
He gained a Leaving Certificate in chemical engineering and industrial chemistry at Scots College Sydney and went on to work at various positions in the chemicals industry. This includes as Technical Manager at KK Kingston in Papua New Guinea, which manufactures plastic products, industrial chemicals, paper products and cooking oil and household customer goods. Also, as Operations Manager Hardman Australia Pty Ltd, a leading water treatment chemicals company.
IChemE President Stephen Richardson said:
"Congratulations to Chris Fell and Graeme Paul for being recognised in the 2021 Australia Day Honours. Their leading work in both industry and academia has had huge impact on advancing chemical engineering and providing great benefits to society at large. I'm delighted they have been recognised by the Australian Government for their tremendous efforts to the community."
They were among the 844 Australian citizens recognised in Australia Day 2021 Honours List. The appointments are made each year on Australia Day (26 January), and recognise Australian citizens for their outstanding service to the country and local communities.
Image
Emeritus Professor Christopher Fell at Chemeca in 2017 with some former UNSW students, Professors Judy Raper, Rose Amal and Cordelia Selomulya
Links
Contact
For more information please contact:
Rachael Fraser, Communications Executive, IChemE
t: +44 (0) 1788 534435
e: rfraser@icheme.org
Ketna Mistry, Communications Executive, IChemE
t: +44 (0) 1788 534484
e: kmistry@icheme.org
What is chemical engineering?
Chemical, biochemical and process engineering is the application of science, maths and economics in the process of turning raw materials into everyday, and more specialist, products. Professional chemical engineers design, construct and manage process operations all over the world. Oil and gas, pharmaceuticals, food and drink, synthetic fibres and clean drinking water are just some of the products where chemical engineering plays a central role.
IChemE
The Institution of Chemical Engineers (IChemE) advances chemical engineering's contribution worldwide for the benefit of society. We support the development of chemical engineering professionals and provide connections to a powerful network of over 33,000 members in more than 100 countries.
We support our members in applying their expertise and experience to make an influential contribution to solving major global challenges, and are the only organisation permitted to award Chartered Chemical Engineer status and Professional Process Safety Engineer registration.