IChemE Global Awards open for entries
IChemE Global Awards open for entries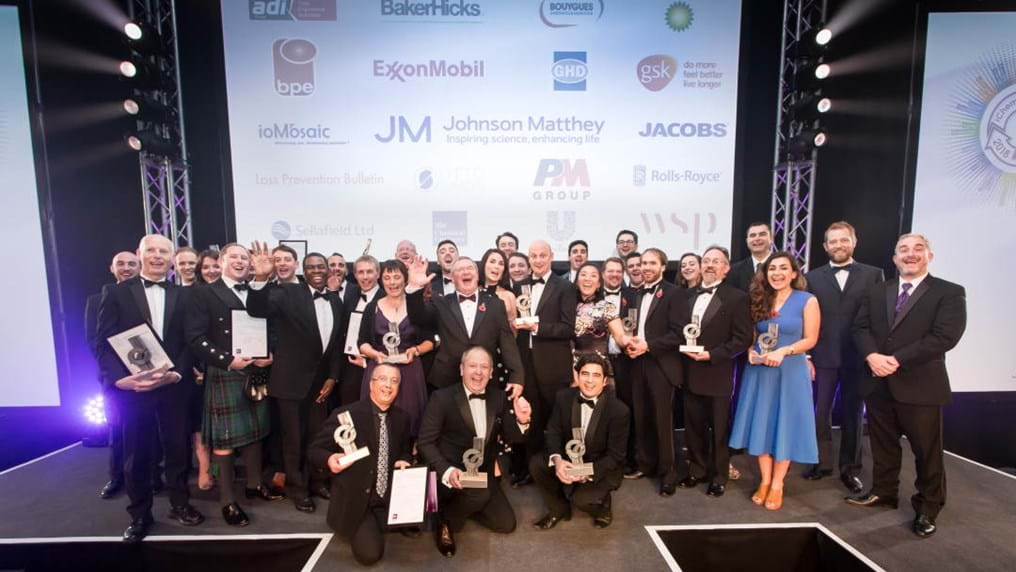 26th April 2019
Chemical engineers from across the world are being invited to enter their innovative projects into the Institution of Chemical Engineers (IChemE) 2019 Global Awards programme.
The IChemE Global Awards are widely considered the world's most prestigious chemical engineering awards and recognise outstanding chemical engineering projects, people and companies. The awards are free to enter and open to both members and non-members.
The best entry across all categories will receive the top prize of the programme, the Outstanding Achievement in Chemical and Process Engineering 2019 Award, sponsored by ExxonMobil.
2019 categories
Biotechnology (sponsored by WSP)
Business Start-Up
Diversity & Inclusion (sponsored by BP)
Energy (sponsored by Rolls Royce)
Food and Drink
Industry Project
Innovative Product (sponsored by Doosan)
Oil and Gas
Pharma (sponsored by PM Group)
Process Safety
Research Project (sponsored by Otto Simon)
Sustainability (sponsored by Johnson Matthey)
Team (sponsored by Baker Hicks)
Training and Development
Young Industrialist
Young Researcher (sponsored by BPE)
Water
The IChemE Global Awards attracts entries from all over the world, and last year's winners included companies from Australia, Canada, Finland, Malaysia, UK and the US.
Entries are judged by a panel of senior IChemE members and other industry experts.
Judging Panel Chair, IChemE Fellow Keith Batchelor, said:
"There is something special about winning an Award that is judged by your peers. It's an acknowledgement of the hard work and effort that's gone in to the winning project and carries real kudos within the chemical and process engineering community.
"The companies that enter the IChemE Awards come in all shapes and sizes, and from all over the world and many have been able to use the associated publicity that comes with winning an IChemE Award to help springboard to even bigger and better things."
IChemE will also be presenting national awards in Malaysia and Australia this year with category winners qualifying as finalists for the global awards.
The deadline to enter the IChemE Global Awards is 28 June 2019. Winners will be announced at the IChemE Global Awards Dinner on 7 November in Hull, UK. For more information visit www.icheme.org/globalawards
Image
A group shot of the winners of the IChemE Global Awards 2018
What is chemical engineering?
Chemical, biochemical and process engineering is the application of science, maths and economics in the process of turning raw materials into everyday, and more specialist, products. Professional chemical engineers design, construct and manage process operations all over the world. Oil and gas, pharmaceuticals, food and drink, synthetic fibres and clean drinking water are just some of the products where chemical engineering plays a central role.
IChemE
The Institution of Chemical Engineers (IChemE) advances chemical engineering's contribution worldwide for the benefit of society. We support the development of chemical engineering professionals and provide connections to a powerful network of around 37,000 members in 100 countries.
We support our members in applying their expertise and experience to make an influential contribution to solving major global challenges, and are the only organisation to award Chartered Chemical Engineer status and Professional Process Safety Engineer registration.
More information: www.icheme.org