IChemE governance reform picks up pace
IChemE governance reform picks up pace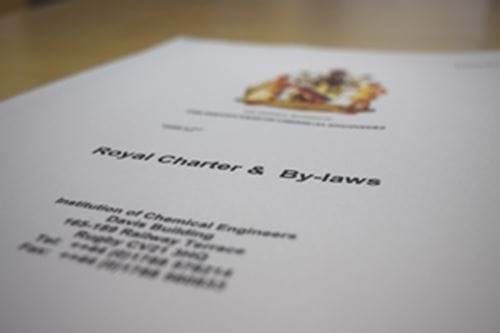 Voting Members of the Institution of Chemical Engineers (IChemE) gave strong backing to a process of evolutionary governance reform at an Extraordinary General Meeting (EGM) held at the start of January. The full package of reforms will be considered at the Institution's next Annual General Meeting (AGM), which will take place on 21 May 2018 at IET Savoy Place in London.
Additional measures designed to bring greater transparency, stronger member engagement and a smooth transition to the new governance arrangement, should they be adopted by the AGM, were confirmed in a communication from the IChemE President, Mr John McGagh, issued earlier today.
Nominations have been opened for six vacancies on the IChemE's governing Council. In a break with convention, the Council will not be formally nominating candidates for these vacancies. Nominations for suitable candidates are being invited from the wider membership, with due regard to the role profiles for each position and the obligations required of a Trustee of the Institution.
Nominations for duly qualified persons are open for the following positions:
President for 2019 (Deputy President 2018)
Honorary Treasurer
Vice President (International)
Three Ordinary Members of Council
Nominations close at 17:00 (GMT) on Friday 9 March 2018.
All nominations will be assessed by an Interim Candidate Committee, which has been created to ensure that the requirements for Trustee competence needs are met, in accordance with Charity Commission guidance. Three members of the Committee will be nominated by Council along with a further three members drawn from the wider IChemE membership.
Applications are invited for the three places before 17:00 (GMT) on Monday 26 February 2018.
If more valid nominations than vacancies are received, then a ballot of all Voting Members (Chartered Members and Fellows) will commence during April and the successful candidates will take up their places on Council with effect from the end of the AGM.
All documentation, including role profiles, the Trustees Code of Conduct, nomination forms and a comprehensive overview of the process by John McGagh, can be accessed via the Council Page on the IChemE website. Information on the governance reform process can be found in the We are IChemE and Strategy 2022 section.
IChemE President, John McGagh, said: "This is an exciting time for the profession, and for our institution. IChemE is led by members, supporting members and serving society. I am calling for the widest possible participation in this evolutionary process, which will place us on a firm footing as we approach our second century."
Further information will be available in mid-March. In the interim, Council members and Trustees will be holding webinars before the end of February. These will explain the roles and responsibilities of a Trustee and the Interim Candidate Committee.
NB: the deadline for nominations for the six Trustee places has been extended from 2 March to 9 March and reflected in the text above.