IChemE Governance reform proposals fi...
IChemE Governance reform proposals finalised for vote at AGM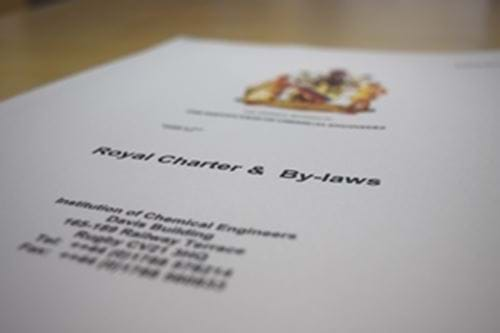 The Institution of Chemical Engineers (IChemE) have announced formal proposals for Governance reform, which follow more than two years of development and consultation with the membership. The proposals are reflected by changes to IChemE's Royal Charter and By-laws, which eligible members will be asked to vote on at the Institution's Annual General Meeting (AGM) on 21 May 2018.

The proposals have been put forward to modernise the Institution's governance and allow members to be more active in managing the Institution's affairs. A two-third majority vote in favour is required for the changes to be adopted.

In May 2016, during his Presidential Address, Professor Jonathan Seville announced that Governance reform would be a priority. In December 2016 IChemE members were invited to contribute to a suggested new strategic direction for the Institution. This was followed by the development of proposed Governance reforms, which were presented to IChemE's governing Council in May 2017. A formal consultation with the wider membership followed in August and September 2017.

In December 2017, the Council adopted a package of firm proposals for change. Throughout 2018 several steps have been taken to ensure the proposals met the standards expected by the Engineering Council, members are kept informed, are listened to and engaged with, and the final texts proofed and finalised.

To assist members in understanding the proposed Governance reforms the amendments to the Royal Charter and By-laws have been set out, and will be voted on, as three separate Resolutions. However, none of the individual Resolutions will be passed unless all three Resolutions are passed with the requisite number of votes.

The Special Resolutions are as follows:
Resolution 1 – Designating the Board of Trustees
A smaller and more focused twelve-person Board of Trustees, replacing the larger Council, with all positions nominated and elected by members against rigorous competency-based role criteria under the oversight of a transparent nominations committee. The primary focus of the Trustee governing body will be on ensuring that the Institution serves its charitable objects and complies with all of its statutory obligations.
Resolution 2 – Creating the Congress
A new Congress will be established as the member advisory body of the Institution. Its overriding purpose is to advise the Board on matters of interest to IChemE. It will fulfil a scrutiny role, challenging and debating key Board decisions and offering a view on budgets, strategy and planning. It will also act as a channel for ideas and advice to and from the membership.

The Congress will consist of up to 40 members elected from two colleges - one that reflects membership grade (Fellows, Chartered Members, early career members and student members); and one that reflects geographical diversity.
Resolution 3 – General Matters
Several changes are being made to simplify and clarify the Charter and By-laws to bring them in line with good practice elsewhere. They include:
The introduction of electronic voting on Governance matters
A clear mechanism to manage Trustee performance
Clarity to the authority of the Regulations – which will underpin the Royal Charter and By-laws
Amending the arrears period in the member lapsing process to ensure non-paying members are lapsed within 12 months
Establishing common terms of office
Removing reference to insignificant historical detail
IChemE's President John McGagh said:
"This has been an important phase in this history of our Institution, and I want to thank everyone who has been involved in the process. My fellow Trustees and I are committed to these proposals, and I hope they will receive members strong support at the AGM.

"If not, we carry on as before but with a strengthened focus on membership engagement and substantive work to deliver the Qualifications and Learned Society functions more effectively and efficiently than before. If the changes are agreed, we will press on to implement key elements where we can, while the formal process with the Privy Council is being completed.

"We will also keep an eye on if further changes are called for, as the world around us continues to evolve. This time around, the recommendations for change were developed by Council, after consultation with the membership. If these changes are supported, in future, as well as the Board of Trustees, the Congress will play a key role in debating and proposing future changes - including those that we were unable to incorporate in 2018, such as member voting rights."

IChemE's current Royal Charter and By-laws do not currently allow for electronic voting on Governance matters. Therefore, eligible members (Chartered and Fellows) wishing to vote on the reforms will need to attend the AGM on 21 May 2018 to vote or nominate a proxy in advance of the meeting.