IChemE Interim Candidate Committee an...
IChemE Interim Candidate Committee announced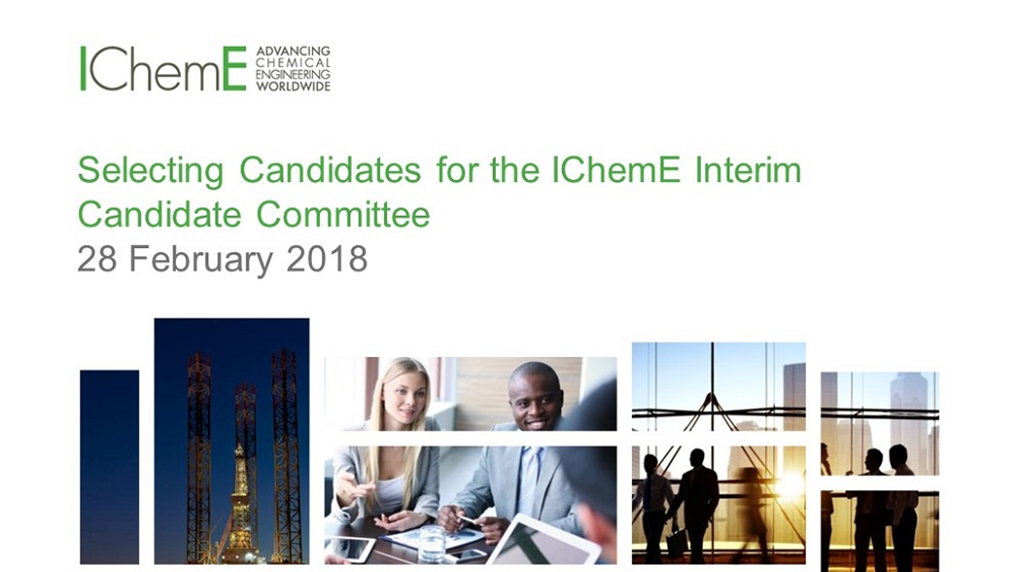 2nd March 2018
The Institution of Chemical Engineers (IChemE) have announced the members who will form its Interim Candidate Committee in 2018.
The nominations period was open from Thursday 8 February 2018 to Monday 26 February 2018. Five suitable nominees came forward from the wider membership, for the three positions available.
To ensure a fair and transparent process, the final three were picked at random by IChemE Fellows Fiona Macleod and Adrian Bunn on Wednesday 28 February. The first three names drawn were Stephen Watson, Parneet Paul and Nigel Hirst.
Mr Watson and Professor Paul both accepted the positions this week, however Mr Hirst had already withdrawn his application prior to the draw. The open vacancy was therefore offered to the first reserve in the draw – Mr Michael Grave.
The drawing of names was filmed at IChemE's London offices on Wednesday 28 February.
Council put forward three candidates to complete the committee. They are Jane Atkinson, Paul Ellis and Colin Webb.
Therefore, the final committee is as follows:
From Council – Jane Atkinson, Paul Ellis, Colin Webb
From the wider membership – Michael Grave, Parneet Paul and Stephen Watson
The Interim Candidate Committee will be responsible for reviewing all 2018 Trustee nominations, to ensure they meet the requirements for the roles. The final candidates will be announced in late March, and in any cases where there are two or more suitable candidates for a role the IChemE membership will be asked to vote on their preferred candidate. Successful Trustees will be announced at the AGM on 21 May 2018.
To apply for a Trustee role please visit the Council page of the IChemE website. All nominations should be received by 17:00 (GMT) on Friday 9 March 2018.