IChemE launches BioFutures report
IChemE launches BioFutures report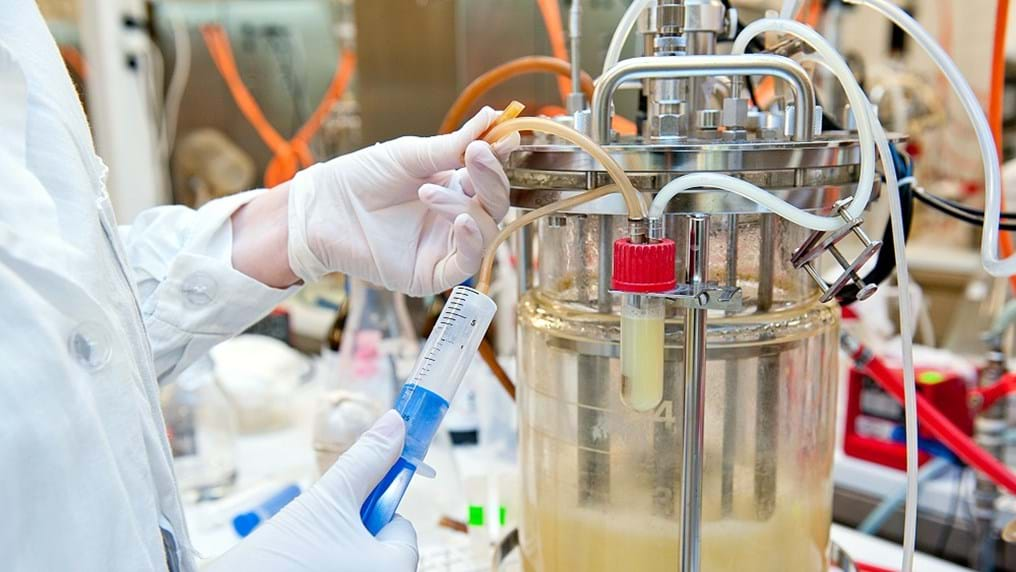 28th January 2019
The Institution of Chemical Engineers (IChemE) BioFutures Steering Group has launched a report highlighting opportunities for the Institution to better engage with chemical engineers in the emerging bio-sector.  
IChemE's BioFutures Programme was set up in November 2017 to ensure the Institution remains relevant as the profession evolves. It aimed to help develop the Institution's work in the bio-sector as a learned society, and highlight the importance of biochemical engineering careers and skills.
Four task groups were created under the BioFutures Programme, who undertook a range of activities with industry and academia around the world. A policy consultation was conducted with all BioFutures Programme members, relevant IChemE Special Interest Groups (SIGs) and National IChemE Boards. More than 90 small and medium enterprises (SMEs) were also approached for consultation. Surveys were conducted with 159 organisations in industry and 39 universities; and interviews were carried out with biochemical and chemical engineers representing a range of career paths from across the bio-sector.
These activities provided context for each group to review IChemE's current work in the bio-sector and identify opportunities for improvement and engagement under four key areas:
Skills - identifying required skills and any skills gaps,
Small and medium enterprises (SMEs) – understanding how IChemE currently engages with SMEs and potential opportunities for engagement,
Careers – the types of career opportunities in the bio-sector and how IChemE can promote these; and
Policy – identifying how IChemE could shape policy in the bio-sector.
The final report summarises the findings in the four areas and includes a number of recommendations for IChemE. Two Trustees have agreed to form a working group to review the BioFutures Programme report, discuss their findings with IChemE's executive team and produce a response to the report on behalf of the Board of Trustees.
Ian Shott, Chair of the BioFutures Programme, said:
"Chemical engineering has changed dramatically. New and emerging areas, such as the bio-sector, provide so many opportunities for chemical engineers' skills to be utilised to help provide solutions to the global challenges our society is facing.
"I'm delighted that the Board of Trustees support the work of the BioFutures programme. We'll now be looking to determine which recommendations we can take forward and how to do this."
Download the report on IChemE's BioFutures webpage
If you would like to contribute to taking the work of the BioFutures Programme forward, please contact chemengmatters@icheme.org
Links
IChemE BioFutures Programme Report
Contact
For more information please contact:
Tara Wilson, Head of Communications, IChemE
t: +44 (0) 1788 534454
e: twilson@icheme.org 
Rachael Fraser, PR and Communications Executive, IChemE
t: +44 (0) 1788 534435
e: rfraser@icheme.org
What is chemical engineering?
Chemical, biochemical and process engineering is the application of science, maths and economics in the process of turning raw materials into everyday, and more specialist, products. Professional chemical engineers design, construct and manage process operations all over the world. Oil and gas, pharmaceuticals, food and drink, synthetic fibres and clean drinking water are just some of the products where chemical engineering plays a central role.
IChemE
The Institution of Chemical Engineers (IChemE) advances chemical engineering's contribution worldwide for the benefit of society. We support the development of chemical engineering professionals and provide connections to a powerful network of around 37,000 members in 100 countries.
We support our members in applying their expertise and experience to make an influential contribution to solving major global challenges, and are the only organisation to award Chartered Chemical Engineer status and Professional Process Safety Engineer registration.