IChemE launches brand new edition of...
IChemE launches brand new edition of Chemical Engineering Matters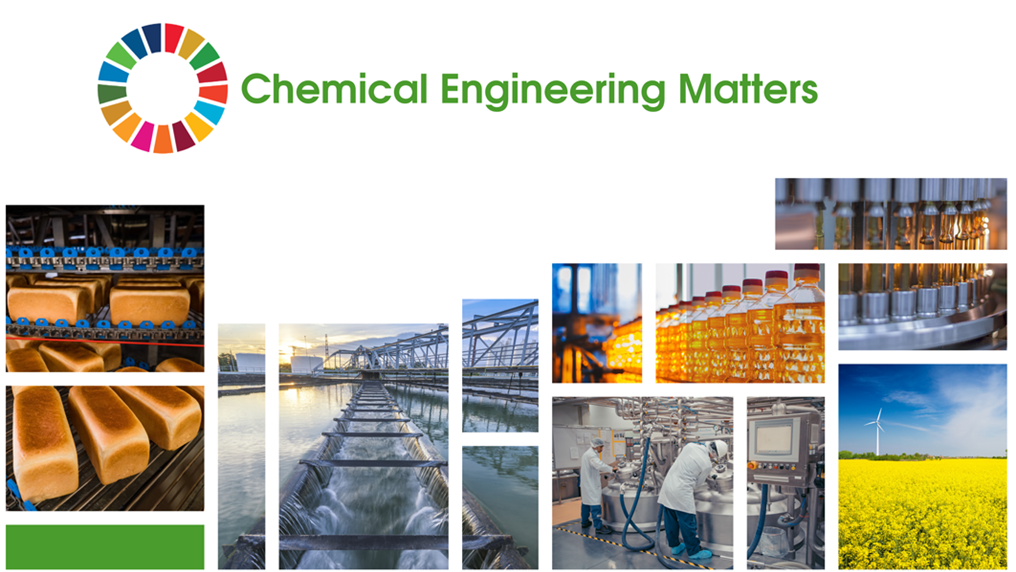 13th December 2022
The Institution of Chemical Engineers (IChemE) has launched the fourth edition of its technical roadmap, Chemical Engineering Matters. Providing a framework for society and stakeholders to explore how chemical engineers are central to addressing our global challenges, Chemical Engineering Matters identifies four key areas where chemical engineers can create, maintain and improve quality of life, now and in the future:
water,
energy,
food, and
wellbeing.
In recent years, the emergence of the United Nations' Sustainable Development Goals (SDGs) has created a new framework for meeting societal need. This latest version of Chemical Engineering Matters re-examines the four challenges through the lens of the SDGs and provides insights into the future roadmap of chemical engineering as showcased through IChemE's centenary project in 2022, ChemEng Evolution.
Chemical Engineering Matters reflects on the diverse perspectives of IChemE's international membership, placing particular emphasis on areas where chemical engineering has a significant global impact. The report has identified a series of strategic challenges, highlighting current capabilities and developments, as well as future priorities, needs and opportunities.
Readers are encouraged to engage in the next stage of the conversation in several different ways, from joining one of IChemE's special interest groups (SIGs), to using the report to spark new ideas or even to share with policy makers and decision makers.
Alexandra Meldrum, IChemE Vice President Learned Society said:
"Chemical Engineering Matters has been invaluable in my own career and I hope it will mean the same for others in our profession. Since the publication of the first edition in 2013, I have referred to it often as I felt it was a useful guide to understand the breadth of chemical engineering, beyond those disciplines in which I was working. As our world and technology continues to change, this document will evolve with it. I encourage everyone to read, share and discuss.
"I would like to thank the member volunteers and staff involved in this revision as well as its earlier editions. A document like this is only possible because of the thought leadership provided by our learned society groups across the world."
For more information, view Chemical Engineering Matters or email cem@icheme.org.
Links
Contact
For more information please contact:
Lucy Cook, Communications Manager, IChemE
t: +44 (0) 1788 534454
e: lcook@icheme.org
Claire Shepherd, Communications Executive, IChemE  
t: +44 (0) 1788 534457  
e: cshepherd@icheme.org 
What is chemical engineering?
Chemical, biochemical and process engineering is the application of science, maths and economics in the process of turning raw materials into everyday, and more specialist, products. Professional chemical engineers design, construct and manage process operations all over the world. Oil and gas, pharmaceuticals, food and drink, synthetic fibres and clean drinking water are just some of the products where chemical engineering plays a central role.
IChemE
The Institution of Chemical Engineers (IChemE) advances chemical engineering's contribution worldwide for the benefit of society. We support the development of chemical engineering professionals and provide connections to a powerful network of over 30,000 members in more than 100 countries.
We support our members in applying their expertise and experience to make an influential contribution to solving major global challenges, and are the only organisation permitted to award Chartered Chemical Engineer status and Professional Process Safety Engineer registration.