Leading gasification expert awarded I...
Leading gasification expert awarded IChemE medal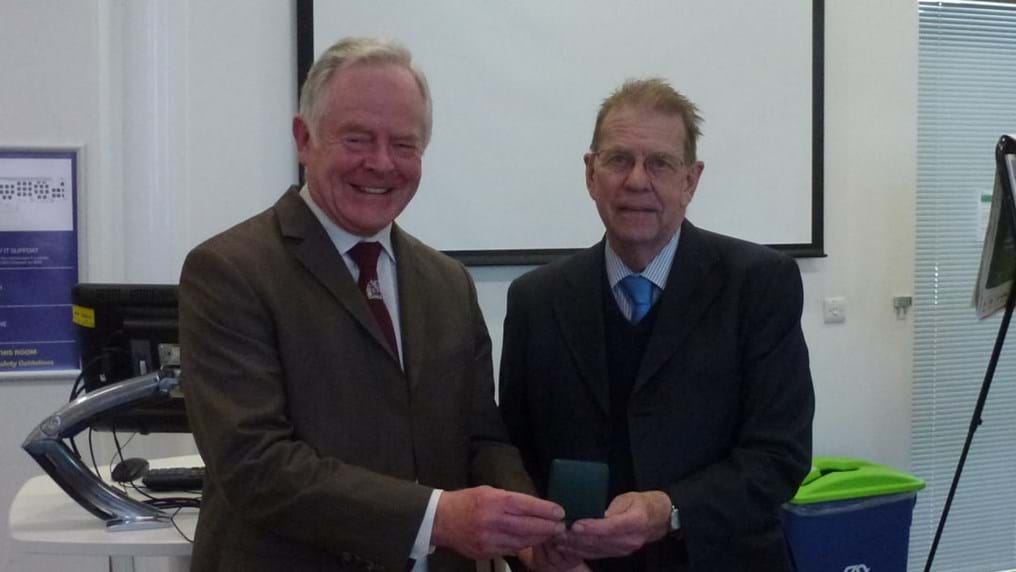 15th April 2019
Chemical engineer Chris Higman, an expert in integrated gasification combined cycle (IGCC), was awarded the Hebden Medal by the Institution of Chemical Engineers (IChemE) for his excellence in gasification.
The Hebden Medal is presented to an individual for outstanding services in the research, development and commercialisation of gasification or bio-gasification. The medal is named after Dr Dennis Hebden, a leading figure in the development and commercial realisation of technologies for British Gas.
Higman is a Fellow of IChemE and owner of Higman Consulting GmbH. He has over 40 years' experience in design, development and management of capital investment projects in the water, power, and chemical process industries around the world; with specialist expertise in gas production, treatment and synthesis processes.
He spent more than 25 years at the international technology company Lurgi, where he was responsible for the development of IGCC concepts and managed the design of the complete gas production train for combined IGCC and hydrogen plant at Shell's Pernis refinery in Rotterdam.
Higman has published several books, including Gasification, a key title for those in the gasification community.
He was presented with the Hebden Medal by Michael Green, Chair of the Clean Energy Special Interest Group at the group's Annual General Meeting at the University of Sheffield on 9 April.
Green said:
"I'm delighted to present Chris Higman with the prestigious Hebden Award. His distinguished work in gasification has been used to improve processes at plants across the world. His many published titles and his classic book on gasification are key examples of how chemical engineers are sharing knowledge to improve practices in clean energy."
Image
Professor Chris Higman (left) is presented with the Hebden Medal by Michael Green, Chairman of IChemE Clean Energy Special Interest Group
Links
Clean Energy Special Interest Group (SIG)
Contact
For more information please contact:
Rachael Fraser, Communications Executive, IChemE
t: +44 (0) 1788 534435
e: rfraser@icheme.org
Ketna Mistry, Communications Executive, IChemE
t: +44 (0) 1788 534484
e: kmistry@icheme.org
What is chemical engineering?
Chemical, biochemical and process engineering is the application of science, maths and economics in the process of turning raw materials into everyday, and more specialist, products. Professional chemical engineers design, construct and manage process operations all over the world. Oil and gas, pharmaceuticals, food and drink, synthetic fibres and clean drinking water are just some of the products where chemical engineering plays a central role.
IChemE
The Institution of Chemical Engineers (IChemE) advances chemical engineering's contribution worldwide for the benefit of society. We support the development of chemical engineering professionals and provide connections to a powerful network of around 37,000 members in 100 countries.
We support our members in applying their expertise and experience to make an influential contribution to solving major global challenges, and are the only organisation to award Chartered Chemical Engineer status and Professional Process Safety Engineer registration.
More information: www.icheme.org