Liquid that dissolves pollution
Liquid that dissolves pollution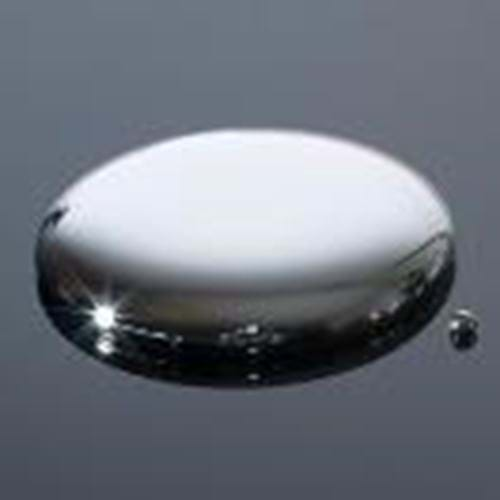 A liquid with unique properties is beginning to make a major contribution to cleaning-up the environment including toxic metals such as mercury, which can cause brain, kidney and heart problems.

The liquids – known as ionic liquids – are able to dissolve almost anything and possess special properties which mean they always remain liquid and never evaporate.

Despite being known for more than a century, it is only now that the full chemical engineering potential of ionic liquids are being realised, led by a team of academics at Queen's University Ionic Liquid Laboratories (QUILL), in Belfast, UK.

In partnership with Malaysian oil and gas giant, PETRONAS, QUILL have used the super-solvent properties of ionic liquids to develop award-winning technology which removes mercury from natural gas up to six times more efficient and effective than some current methods.

Mercury poses significant health and safety risks and is emitted by fossil fuels such as coal and gas. Removal is difficult and expensive but necessary to avoid mercury being released into the environment and entering the food chain.

Mercury is also highly corrosive to industrial plant equipment and has been responsible for fatal explosions in the petrochemical industries1.

The importance of QUILL's work has been recognised by the Institution of Chemical Engineers (IChemE). Earlier this month, QUILL and PETRONAS were presented with three awards – including the overall prize – at the IChemE Awards 2013 which recognises excellence and innovation in chemical engineering across the world.

David Brown, IChemE's chief executive, said: "lonic liquids have been hailed as one of the innovations of the 21st Century, but it is only now that their potential is being exploited.

"They have remarkable properties which mean they can dissolve an astonishingly wide range of things, such as sulfur and phosphorus, which currently require more harmful solvents. They even have the ability to remove bacteria like MRSA from surfaces.'

"QUILL's latest development, in partnership with PETRONAS, is already making a major contribution to mercury removal. In a remarkably short time, the technology has been developed and installed in two commercial units – the first time ionic liquids have been used commercially in the energy sector.

"The overall result is a much more efficient process for removing toxic mercury from natural gas with the potential to make industrial plants safer and reduce the devastating impact of mercury on the environment and health".

The role of chemical engineers in the energy and health sectors is explored in IChemE's latest technical strategy, Chemical Engineering Matters. The strategy also includes actions chemical engineers are taking on other global challenges including water and food.