"Make systems thinking education mand...
"Make systems thinking education mandatory", IChemE President advises Lords committee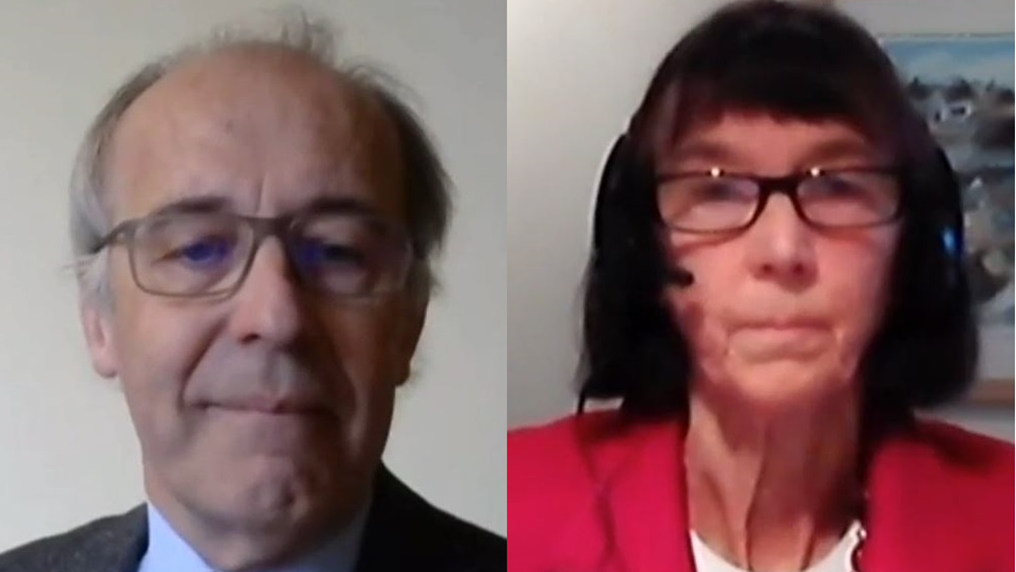 12th March 2021
Stephen Richardson, President of the Institution of Chemical Engineers (IChemE), recommended to a House of Lords select committee held virtually on 10 March that systems thinking skills should be mandatory in engineering education for effective risk management.
The oil and gas expert and Emeritus Professor of Chemical Engineering at Imperial College London was joined by nuclear expert Dame Sue Ion - an Honorary Fellow of IChemE and Honorary President at the National Skills Academy for Nuclear. They were invited to give evidence to the Risk Assessment and Risk Planning Committee regarding the resilience and risks within these sectors, as well as the challenges in developing and implementing risk assessment processes.
Their key point was the vital need to embed a systems thinking approach to new or existing system installations throughout their entire lifecycle – from design to decommission. Both emphasised these practices should be embedded from the start, in an engineer's education and throughout their career via continuing professional development.
When asked to suggest a policy that the committee could recommend to the government, Richardson proposed making systems thinking mandatory within engineering education. Ion was in agreement with this approach and recommended ensuring systems thinking is applied at the highest levels of UK Government, particularly for those policymakers making decisions on the infrastructure required to establish robust energy systems for achieving net zero targets by 2050.
Among many topics in the session, Richardson and Ion discussed the operational risks posed by humans and technology, the use of emerging technologies to successfully manage risk, as well as the importance of educating the public on perceived and actual risk through evidence-based promotion – particularly for nuclear radiation risk. They shared risk management lessons learned from high profile incidents, such as the Fukushima nuclear power plant failure in Japan, the Piper Alpha oil and gas platform explosion in the UK, and the Grenfell Tower fire, UK.
Richardson and Ion also explained that the critical skills and expertise of professionally qualified engineers, as well as cross-sector experience-sharing to encourage diversity of thinking and good practice, are key to managing risk and investigating incidents in these sectors.
Richardson was invited to give evidence as the committee recognised his vast experience following over 40 years' experience in teaching and investigating safety incidents in oil and gas. Ion's expertise was sought having spent 30 years in the nuclear sector before being asked to join the Independent Advisory Panel of the Office for Nuclear Regulation, the body responsible for providing independent advice to the UK Government.
Following the session Richardson said:
"I felt honoured to be asked to be a witness on such a critical topic. It was particularly valuable to give evidence alongside Dame Sue Ion as we were able to compare and contrast risks in nuclear and oil and gas. A risk-based safety culture is central to the role of chemical, biochemical and process engineers, which therefore makes our profession's skills and expertise all the more important for aiding policymakers.
"In the session we stressed that to manage risk effectively it is vital to consider the big picture and create a systems perspective from the very start - which is a fundamental element contained in all IChemE-accredited undergraduate courses. This means that risk and systems become ingrained into our natural way of thinking. I also drew distinctions with other some engineering sectors which may benefit from adopting a similar systems approach at university level and, along with the vital, inescapable need for systems thinking, made this my main recommendation to the committee for future action."
Watch the recording of the committee session online at Parliament Live TV.
Links
Risk Assessment and Risk Planning Committee - Parliament TV
Contact
For more information please contact:
Lucy Cook, Communications Manager, IChemE
t: +44 (0) 1788 534454
e: lcook@icheme.org
Rachael Fraser, Communications Executive, IChemE
t: +44 (0) 1788 534435
e: rfraser@icheme.org
Ketna Mistry, Communications Executive, IChemE
t: +44 (0) 1788 534484
e: kmistry@icheme.org
What is chemical engineering?
Chemical, biochemical and process engineering is the application of science, maths and economics in the process of turning raw materials into everyday, and more specialist, products. Professional chemical engineers design, construct and manage process operations all over the world. Oil and gas, pharmaceuticals, food and drink, synthetic fibres and clean drinking water are just some of the products where chemical engineering plays a central role.
IChemE
The Institution of Chemical Engineers (IChemE) advances chemical engineering's contribution worldwide for the benefit of society. We support the development of chemical engineering professionals and provide connections to a powerful network of over 33,000 members in more than 100 countries.
We support our members in applying their expertise and experience to make an influential contribution to solving major global challenges, and are the only organisation permitted to award Chartered Chemical Engineer status and Professional Process Safety Engineer registration.