Massey University chemical engineer w...
Massey University chemical engineer wins New Zealand postgraduate competition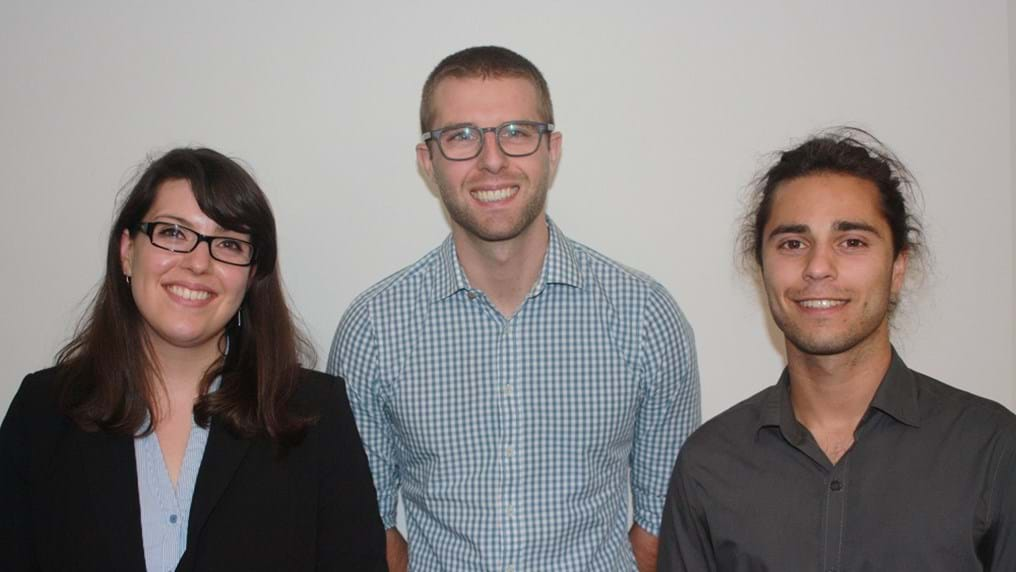 8th June 2018
Meghan Keck, a postgraduate student at Massey University, has won the 2018 New Zealand Postgraduate Competition. The competition showcases outstanding chemical engineering research at universities across the country.
Keck won the competition for her presentation Mathematical Modelling & Evaluation of Salt and Moisture Transport In Renneted Milk Gels.
Presentations were also given by the other two finalists:
University of Auckland - Christian Driver – Progesterone detection in Bovine Milk using Microfluidic Sensors.
University of Canterbury - Tom Maclem – Development of high efficiency controlled release fertilizers.
The competition was held at the University of Canterbury, Christchurch, prior to the Institution of Chemical Engineers (IChemE) AGM in New Zealand on 24 May.
This is the second year of the competition, in which students from four New Zealand universities compete for a chance to win $500. However, the University of Waikato did not submit an entry.
Last year saw Isuru Udugama of the University of Auckland crowned the winner. 
Peter Slane, IChemE Director - Australasia, said: "We have had another year of fantastic chemical engineering research entries to the New Zealand Postgraduate Competition. Congratulations to everyone involved.
"We plan to eventually open the competition up to become trans-Tasman - to include Australian universities. Students will compete at Chemeca, our flagship conference for Australasian chemical engineers from industry and academia to discuss the latest advances, challenges and best practices across the region."