New guide will help organisations to...
New guide aims to help organisations reduce energy and waste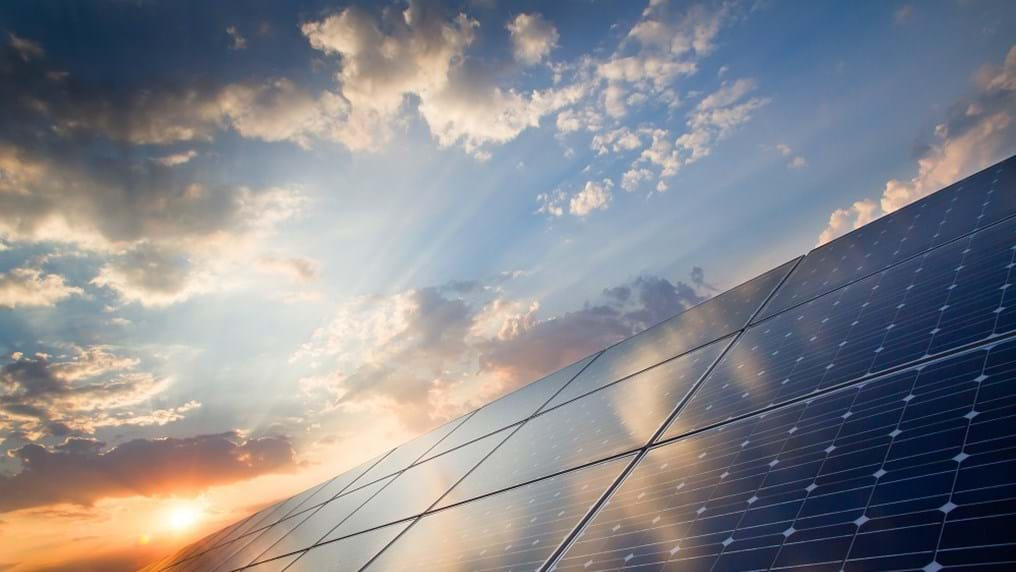 15th January 2019
The Institution of Chemical Engineers (IChemE) Energy Centre has launched a good practice guide in energy and resource efficiency that will help engineers and organisations to reduce energy and waste and support international climate change reduction targets.
The Energy and Resource Efficiency Good Practice Guide was launched at the IChemE Energy Centre's annual meeting today, along with a sneak preview of a chemical engineering case studies series that describe innovative energy and resource efficiency projects in various sectors. The virtual meeting was attended by 147 people from around the world. 
The launch of the guide comes after world leaders recently gathered at the Conference of Parties 24 (COP24) in Katowice, Poland to discuss how they are working to reduce emissions and achieve the global 1.5°C target.
Several elements of the Katowice Rulebook for implementing the targets set out in the 2015 Paris Agreement were agreed upon at COP24; including how governments will measure, report on and verify their emission reductions. However, it was reported that there was a lack of technical focus on how countries plan to achieve emission targets.
The timing of the IChemE Energy Centre's new guide is key, as it sets out guiding principles and practical advice for organisations to execute successful projects, which will ultimately support international climate change targets. It covers the whole process through scoping the boundaries of what will be considered, building a business case, overcoming common obstacles, and ensuring the best protection for all environmental systems. 
Following the launch of the guide, Mark Apsey, Vice Chair of the IChemE Energy Centre Board and Lead on IChemE's Energy and Resource Efficiency Task Group, said:
"With increasingly severe warnings about the impact of human activities on our climate and planet, there has never been a more crucial time to maximise our efficiency and minimise our footprint. Working in some of the most energy and resource intensive industries in the world, chemical engineers are uniquely positioned to address these challenges and reduce the impact we have on the life support systems of our single, shared planet.
"The Energy and Resource Efficiency Good Practice Guide and the case studies are aimed to inform and guide organisations to make positive changes and think differently about how we deploy our limited energy resources. I hope they will find this contribution helpful, thought provoking and, above all, a catalyst for urgent action."
Interested parties can download the Energy and Resource Efficiency Good Practice Guide now, via the Energy Centre webpage.
The case study series will be published over the next few weeks and includes a unique facility by Canadian waste management company Enerkem that is successfully converting 100,000 tonnes of landfill waste per year into 38 million litres of liquid biofuel. The production of waste-based biofuels is reducing greenhouse gas emissions by 60% compared to fossil fuel production by using a feedstock which not only reduces landfill but also has no impact on land use or competition with food supply. 
The Energy Centre is also looking for further positive examples that others can learn from. If you have a case study you think may be of interest, please contact energycentre@icheme.org.
Links
Energy and Resource Efficiency Good Practice Guide
Energy and Resource Efficiency Case Studies
Contact
For more information please contact:
Tara Wilson, Head of Communications, IChemE
t: +44 (0) 1788 534454
e: twilson@icheme.org 
Rachael Fraser, PR and Communications Executive, IChemE
t: +44 (0) 1788 534435
e: rfraser@icheme.org
What is chemical engineering?
Chemical, biochemical and process engineering is the application of science, maths and economics in the process of turning raw materials into everyday, and more specialist, products. Professional chemical engineers design, construct and manage process operations all over the world. Oil and gas, pharmaceuticals, food and drink, synthetic fibres and clean drinking water are just some of the products where chemical engineering plays a central role.
IChemE
The Institution of Chemical Engineers (IChemE) advances chemical engineering's contribution worldwide for the benefit of society. We support the development of chemical engineering professionals and provide connections to a powerful network of around 37,000 members in 100 countries.
We support our members in applying their expertise and experience to make an influential contribution to solving major global challenges, and are the only organisation to award Chartered Chemical Engineer status and Professional Process Safety Engineer registration.
IChemE Energy Centre
The IChemE Energy Centre provides the chemical and process engineering community with a coherent voice on energy policy issues. 

The IChemE Energy Centre is a forum for the chemical and process engineering community to provide decision makers around the world with expert advice on energy issues, while highlighting the role of chemical engineers in meeting the energy challenges that society faces.

Members work across the energy space: from developing new sources of energy, moving it to where it's needed, improving the efficiency of the processes that use it, and mitigating the environmental effects of its production and consumption. The systems-thinking approach of chemical engineers has a lot to offer to the energy challenges of the 21st century.