Patras becomes first Greek University...
Patras becomes first Greek University to receive IChemE accreditation
1st December 2017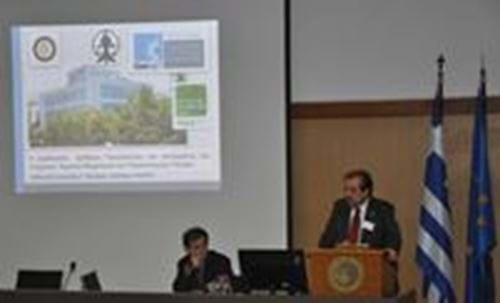 The Institution of Chemical Engineers (IChemE) has awarded the Department of Chemical Engineering at University of Patras (ChemEngUP), international accreditation for its Integrated Master Diploma.  Patras is the first University in Greece to receive the recognition, joining some of the world's top ranked higher education establishments.
The award is great news for graduates of the accredited degree course, as the accreditation will signify that they have fully met the academic requirements to apply for Chartered Chemical Engineer status.
IChemE had been particularly impressed by the Department's efforts to comply with its standards, following its initial benchmarking visit in 2016.  A final visit in 2017 concluded that ChemEngUP had satisfied international standards, and provided students with a high level of practical training. The modules on the course offered a suitable mix of theory and practical work, and the Design Project module was marked particularly highly.
To mark the recognition, the Department held a special event at the National Research Foundation in Athens on 1 November.
The University's Rector and Vice Rector was there to introduce the guests, which included the Alternate Minister of Education Research and Religious Affairs, Professor Costas Fotakis, as well as key figures from the Greek political and academic community. Department Head, Prof. Dimitris Mataras, gave the keynote lecture – focusing on the accreditation process, and how it contributed to ChemEngUP's continuous improvement strategy.
Fotakis praised ChemEngUP for the initiative, and for the new opportunities it would offer ChemEngUP graduates.
Mataras closed the event by saying:
"I'm very happy, to receive accreditation from IChemE, after a preparation period that lasted almost three years.
"The whole procedure was very helpful for refining all aspects of the departmental activities and should be regarded as a tool for continuous improvement. None of this would have been possible without the dedication, commitment and hard work of students and staff. We hope this achievement will open new perspectives for our graduates and I am certain that our example will be followed soon by other university departments in Greece."