Post Graduate Competition - held at AGM
Post Graduate Competition - held at AGM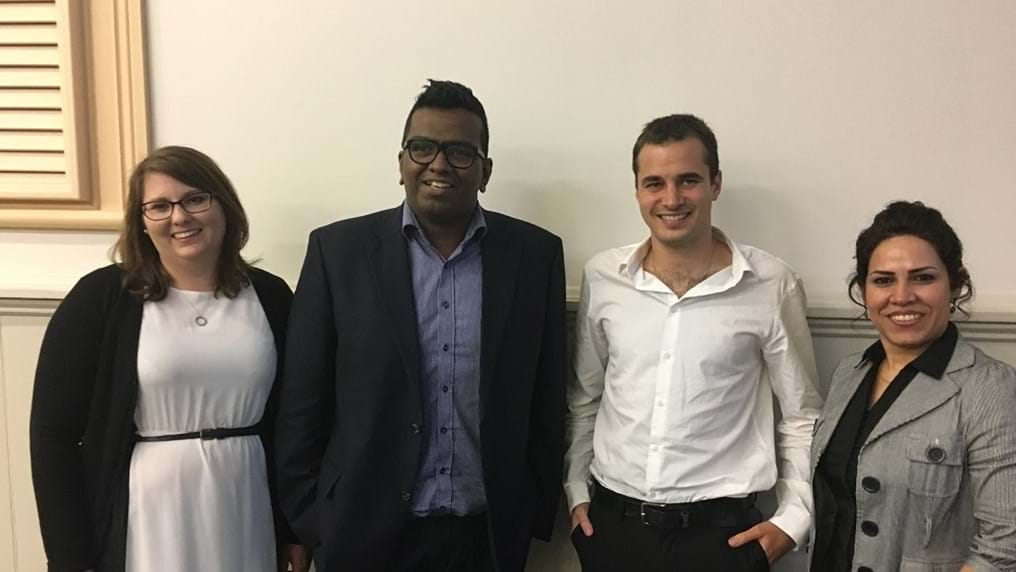 20th September 2017
To showcase the best chemical engineering research being conducted by postgraduates in New Zealand, the first New Zealand Post Graduate Competition was held at the NZ AGM earlier this year. Each university put forward an entrant for the $500 prize.
The following students gave presentations;
University of Waikato - Chanelle Gavin - 'Foaming behavior of Novatein - a Protein Thermoplastic'
Massey University - Maxence Plouviez - "N2O synthesis by microalgae: Pathways and environmental implications"
University of Auckland - Isuru Udugama - 'Improving the performance of industrial methanol distillation'
University of Canterbury - Mehrnoush Tangestani - 'Improvement of eicosapentaenoic acid (EPA) production by alga Trachydiscus sp. in concentric airlift  photobioreactors' 
The University of Auckland's Isuru Udugama won the inaugural New Zealand Post Graduate Competition in a close contest.
This will become an annual event and held at the AGM each year, following an internal competition at the universities.