Promoting the value of chemical engin...
Promoting the value of chemical engineers to Malaysia's Minister of Energy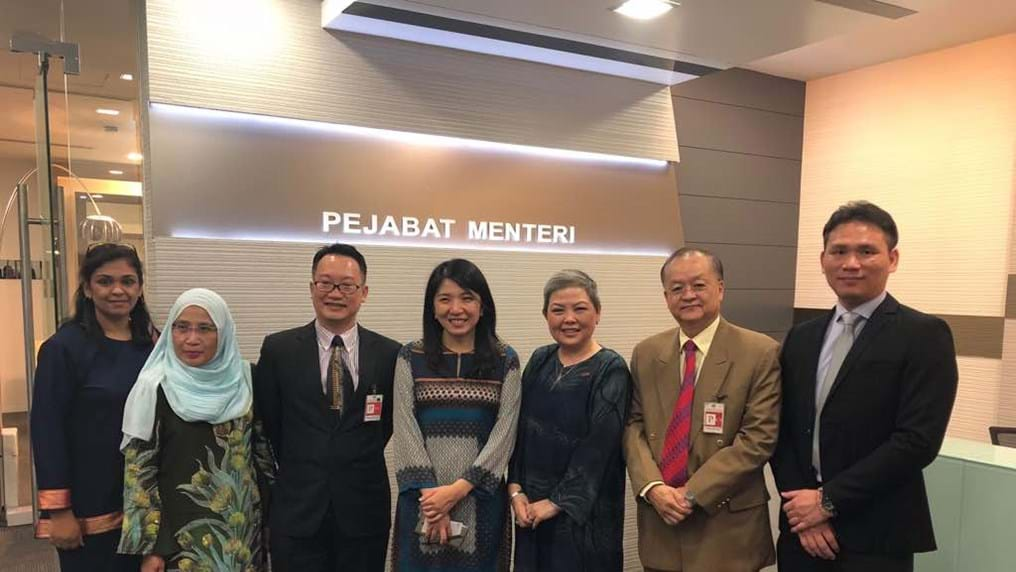 13th September 2018
Christina Phang, Chair of the Institution of Chemical Engineers' (IChemE) Malaysia Board, met with Malaysia's new Minister of Energy, YB Yeo Bee Yin last month, to promote the value of chemical engineers advising on energy issues.
Phang discussed the competencies of chemical engineers during her visit. She advised the Minister that they are best placed to provide technical expertise on a range of topics; including some of the Ministry's focus areas such as renewable energy, energy efficiency, and reducing the use of plastics with bio-degradable substitutions. 
The two also discussed how IChemE and its members could contribute to the Ministry's redrafting of the Energy Efficiency Act, with a focus on the potential reduction of electricity generated by coal.
Yeo Bee Yin graduated with a first-class honors degree in chemical engineering at the Universiti Teknologi Petronas, Malaysia, and completed her Master's at the University of Cambridge, UK. She took up the role as Minister of Energy on 2 July 2018, wanting to focus on collaborative working between Ministry's, the public, and industry experts.  
In a recent interview with The Star, she said:
"I want to listen to you. We want to create an environment where businesses can innovate, invest, where projects can become bankable, so we can have a good ecosystem for our renewable energy to grow."
Chair of IChemE's Malaysia Board, Christina Phang, is keen to strengthen the relationship between IChemE and the Ministry. She said:
"I'm delighted to have met YB Yeo. She is a chemical engineer by training, and therefore we have a mutual understanding of the expertise that chemical engineers can offer on a number of initiatives and policies that are being led by her ministry. This meeting is a positive step forward for the Institution, and its relationship with the Malaysian government.
"Chemical engineers are making important contributions to energy every day – developing innovative products and methods that are more sustainable, more efficient, and more cost effective.
"In my view, it is key that chemical engineers have an input to any changes proposed by the government that will affect energy production and consumption in Malaysia. We can draw upon our experiences locally, as well as from across the world, to offer technical expertise and help shape any changes for the betterment of society, the environment and the economy."