Solar-powered water purification that...
Solar-powered water purification that will benefit billions wins big at IChemE Global Awards
2nd November 2017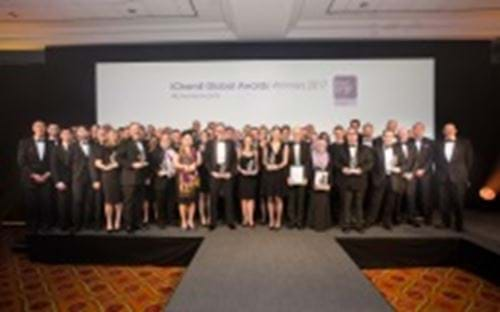 A new technology that uses solar power to provide clean drinking water to the neediest areas of the world, has gone on to win the top prize at the Institution of Chemical Engineers (IChemE) Global Awards 2017, held tonight in Birmingham, UK, in association with Johnson Matthey and Wood.

Desolenator, a clean technology start-up based out of Imperial College London, has a mission to provide 1 billion water-stressed people with clean drinking water by 2030. Its product, which can be built in a portable, household and community size, uses sunlight to generate power and purify dirty water (including seawater) into clean, pure drinking water.

Desolenator triumphed earlier in the night in the Water Award category, beating stiff competition from international brands; including Saudi Aramco and Affinity Water. It went on to be crowned the night's overall winner - presented with IChemE's coveted Outstanding Achievement Award, sponsored by ExxonMobil.

More than 140 entries from 21 countries were up for an Award at tonight's ceremony, including winners of the IChemE Malaysia Awards (16 Oct) and the IChemE Singapore Awards (19 Oct). The Ministry of Manpower, National Environment Agency and Singapore Civil Defence Force triumphed in Singapore's Process Safety category, and went on to win the Global accolade. The major project has seen the Workplace Safety and Health (Major Hazard Installations) Regulations implemented to protect people and the environment, and prevent accidents.

Balaji Sridhar, founder of Nanoly Bioscience based in the USA, was awarded the Young Industrialist Award. Sridhar is a social entrepreneur, and has used his expertise in chemical engineering to develop methods for improving the stability of vaccines – to distribute them to those who need it most.

However, it was the UK dominated the winners tally. Healthcare giant GSK took home the Food and Drink Award, for its re-invention of the manufacturing process for much-loved British bedtime drink Horlicks. The new process is much more sustainable, using 80% less energy than the old method.

Another winner from the health and pharmaceutical sector was Astra Zeneca. It was presented with the Industry Project Award for its £120 million manufacturing facility, which has helped to secure a consistent supply of Zoladex to cancer patients across the globe.

Champions of the 2016 IChemE Global Awards, Johnson Matthey, won two Awards this year – Research Project and Oil & Gas, for its project with BP. It's Fischer Tropsch (FT) technology can economically produce sustainable fuels from waste. The design can also achieve up to a 50% reduction in capital expenditure when used in conjunction with an optimised catalyst.

Two UK universities, Imperial College London and the University of Bath, triumphed in the Training and Development Award and the Biotechnology Award categories respectively.

Imperial's Carbon Capture Pilot Plant has provided more than 7,000 young chemical engineers and schoolchildren with hands-on experience of running a chemical plant. The facility mimics how a real industrial plant will operate, but on a smaller scale. Bath's Biotechnology project uses silica to protect vaccines from spoiling, and reduces the need for cold-storage equipment. The novel technology could go on to save millions of lives.

Clementine Chambon, a Bioenergy PhD student at Imperial College London, was awarded the Young Researcher Award for her work with communities in rural India. Through her research she has founded a social enterprise that uses agricultural waste and sunlight to provide clean, affordable and reliable electricity to off-grid communities.

The Sustainability Award went to GENeco. It's transformation of Bristol's wastewater plant into an energy factory has enabled it to deliver sustainable solutions across the UK, by converting waste into enough biomethane to power 7,000 homes and a fleet of biomethane-powered vehicles every year.

Other winners on the night included United Utilities, Jacobs and Laing O'Rourke who won the Energy Award for its integrated energy production plant, Ceres Power's Steel Cell technology won the Innovative Product Award, and Calysta, the Centre for Process Innovation and Otto Simon won the Team Award for successfully delivering a new biotechnology plant in Teesside, UK.

IChemE's President John McGagh opened the ceremony, and made reference to IChemE's latest Governance Review, which will signify a programme of change for the organisation, which celebrates its 100th birthday in 2022.

McGagh said:

"I have always been proud to call myself a Chemical Engineer, and since becoming President of this Institution it has been my privilege to see ever more fantastic work of our professional community.

"IChemE exists because chemical engineering matters. Tonight's programme is an insight into what this really means. Chemical engineers are working in many different industry sectors and areas of research all over the world. The breadth of our work is illustrated by some of IChemE's core themes – energy, food and nutrition, water, safety, health and wellbeing. These are things that matter to everyone on this planet, and we can be rightly proud of the contribution we make."

The IChemE Global Awards, held in partnership with Johnson Matthey and Wood, celebrate and recognise excellence in chemical engineering worldwide. This year's awards show was hosted by British comedian and actor, Chris Barrie, at the Hilton Birmingham Metropole in Birmingham, UK, on 2 November 2017.