University of Aston professor awarded...
University of Aston professor awarded IChemE medal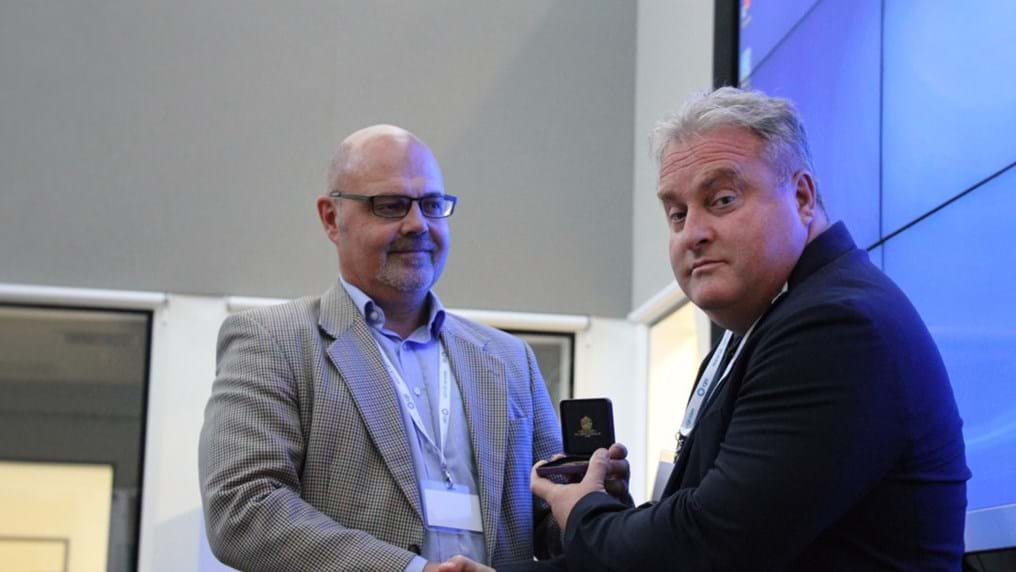 14th September 2018
The Institution of Chemical Engineers (IChemE) has awarded the University of Aston's Professor Chris Hewitt the Donald medal for excellence in collaborative work in engineering.
Notably, the Biological Engineering professor secured around £30m for research funding for the Centre for Doctoral Training in Regenerative Medicine. This centre brings together graduates in engineering and physical sciences to teach them business and biological skills to enable them to turn new biological therapies into production the real world.
Hewitt has been working in the field for more than 20 years researching the interaction of organisms with the process environment, using non-invasive techniques such as flow cytometry, image analysis and NIR spectroscopy.
He has published more than 80 full papers in Biochemical Engineering in diverse areas such as scaling up microbial fermentations, animal cell culture, brewing and stem cell expansion. He is also Editor-in-Chief of the journal Biotechnology Letters.
Glenn Robinson, Chair of IChemE's Biochemical Special Interest Group (BESIG) presented Hewitt with his medal on 12 September at the BESIG Annual Conference and Young Researchers Meeting 2018 in Darlington. UK. The two-day workshop featured a number of eminent speakers from the profession, who discussed novel technology in the bio-sector.
After being presented with his medal, Hewitt gave a keynote speech on the scale-up of stem cells.
Glenn Robinson said:
"I'm delighted to award Professor Chris Hewitt with the Donald Medal. He has provided outstanding services to biochemical engineering and has been hugely successful in collaborating with industry to optimise these processes and scale them up. His work is a key example of how chemical engineering is helping to improve lives in society."