University of Melbourne chemical engi...
University of Melbourne chemical engineering professor awarded Australia Day honour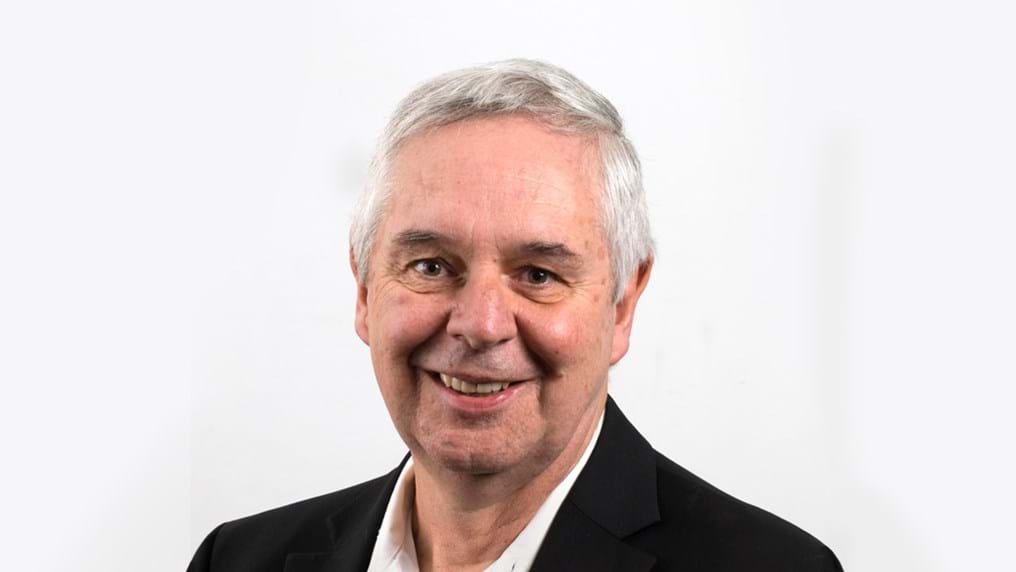 29th January 2020
Chemical engineering professor Geoffrey Stevens at the University of Melbourne has been awarded an Officer (AO) in the General Division of the Order of Australia in the Australia Day 2020 Honours list.
He was recognised for his distinguished service to education, to chemical engineering and environmental remediation, and as a mentor.
Stevens is the Laureate Professor of the Department of Chemical and Biomolecular Engineering at the university. He is renowned for his research in separation processes in the hydrometallurgical field, particularly in solvent extraction, interfacial phenomena and emulsion stability. His research has been published in numerous articles in leading journals.
Since 2000, Stevens has held various positions at the University of Melbourne, including Head of Department in Chemical Engineering and Pro Vice Chancellor. He has taught chemical engineering at universities around the world.
His expertise saw him appointed as Secretary General of the International Solvent Extraction Committee from 1996 to 2016. He was also named in Engineers Australia's list of the 100 Most Influential Engineers for three consecutive years.
A Fellow of the Institution of Chemical Engineers (IChemE), Stevens also volunteered for 10 years on the editorial board of its journal Chemical Engineering Research and Design, published in conjunction with Elsevier. He represented the topic area of separation processes.
He was awarded the Patricia Grimshaw Award for Mentor Excellence in 2014, as well as the Carl Hanson Medal for a distinguished lifetime achievement in solvent extraction.
Stevens said:
"I am very pleased and humbled by the honour. Although it is an individual award, it has been a collective effort by many wonderful people I have worked with over the years - not just at the university, but colleagues in other areas and around the world. I would like to thank them and my wife and family for the ongoing support.
"I see chemical engineering as an enabling discipline and the key to many of today's challenges, inspiring young minds in the discipline will help us develop a more sustainable society."
Peter Ashman, Chair, Board of IChemE in Australia, said:
"Congratulations to Professor Geoffrey Stevens for this fantastic achievement, which he thoroughly deserves. He is well-respected in his field and is an inspiration to generations of chemical engineering students.
"I'm delighted that he has been formally recognised by the government for his contribution to education and for advancing chemical engineering."
The honours recognise Australian citizens for their outstanding service and are made each year on Australia Day (26 January).
Links
Contact
For more information please contact:
Rachael Fraser, Communications Executive, IChemE
t: +44 (0) 1788 534435
e: rfraser@icheme.org
Ketna Mistry, Communications Executive, IChemE
t: +44 (0) 1788 534484
e: kmistry@icheme.org
What is chemical engineering?
Chemical, biochemical and process engineering is the application of science, maths and economics in the process of turning raw materials into everyday, and more specialist, products. Professional chemical engineers design, construct and manage process operations all over the world. Oil and gas, pharmaceuticals, food and drink, synthetic fibres and clean drinking water are just some of the products where chemical engineering plays a central role.
IChemE
The Institution of Chemical Engineers (IChemE) advances chemical engineering's contribution worldwide for the benefit of society. We support the development of chemical engineering professionals and provide connections to a powerful network of around 37,000 members in 100 countries.
We support our members in applying their expertise and experience to make an influential contribution to solving major global challenges, and are the only organisation to award Chartered Chemical Engineer status and Professional Process Safety Engineer registration.
More information: www.icheme.org