Walt Disney's world safety manager to...
Walt Disney's world safety manager to present on unconventional risks at Hazards 29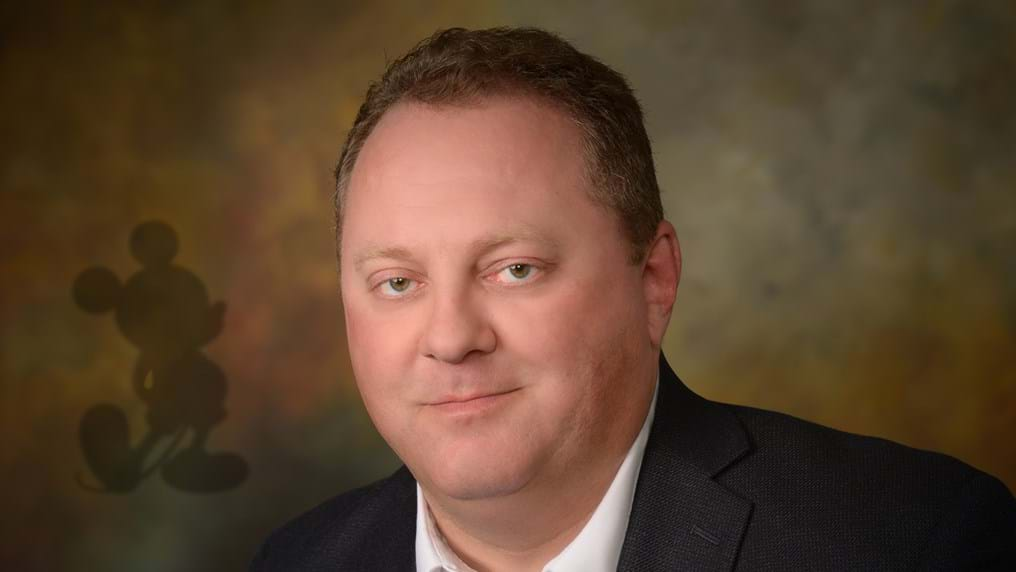 5th December 2018
Mike Bell, the Worldwide Safety and Health Manager at Walt Disney Parks and Resorts, will share how to keep millions of theme park guests safe each year in a lecture at the Institution of Chemical Engineers (IChemE) Hazards 29 conference.
Bell has been appointed to deliver the Trevor Kletz Memorial Lecture at Europe's leading process safety conference, Hazards 29. The conference takes place on 22–24 May 2019 at the International Convention Centre (ICC) in Birmingham, UK, in association with the Mary Kay O'Connor Process Safety Center. 
Bell is responsible for the safety of 74,000 Disney cast members and 50 million guests each year. In his presentation, Applying Safety to Unconventional Risks, he will explain how he and teams of safety professionals apply safety principles to a unique and diverse risk portfolio.
In his 18 years at the internationally renowned theme park franchise, he has supported Disney's safety vision and approach, its hazard alignment model, how it mitigates hazards, and controls risk. He has supported a wide spectrum of safety areas, including incident reduction, regulatory compliance, food safety, industrial hygiene, ergonomics and general safety initiatives.
Bell said:
"Those of us working in the safety and health industry are managing the safety of others day-in and day-out and often on such a vast scale. It's absolutely critical that we identify the right risk priorities to focus on and work together to find ways to reduce risk for everyone's benefit. To do this, we must talk about our experiences; sharing what's worked well, and the challenges we've overcome. 
"That is why the Hazards conferences are vital - they keep this dialogue and sharing of expertise at the forefront. I'm delighted to be delivering the Trevor Kletz Memorial Lecture at Hazards 29 to share my experience."
Trish Kerin, IChemE Safety Centre Director, will be delivering technical workshops at the event on the safety centre's interactive case studies, which allow users to experience process safety incidents as they unfold. She added:
"Everything we do in process and chemical engineering is about keeping people safe. Hazards 29 is part of IChemE's commitment to keep the industry and society safe by promoting good practice and helping businesses to ensure their operations are as safe as possible.
"I look forward to learning more from Mike in his lecture and all the other process safety lessons that will be shared at Hazards that can be applied across a range of industry sectors."
Joining Bell and Kerin are top industry leaders including former IChemE President and Chair of the EEF, Dame Judith Hackitt, who led the independent review of building regulations and fire safety following the Grenfell tragedy in 2017. Mark Neate, Executive Director – Environment, Safety & Security at Sellafield, and BP's Engineering Manager Tracy Whipple will also give keynotes.
Sponsor and exhibition spaces are available to interested parties. Registration opens on 10 December, with a £100 discount for anyone who registers before 8 March. Register at www.icheme.org/hazards29.
Contact
For more information please contact:
Tara Wilson, Head of Communications, IChemE
t: +44 (0) 1788 534454
e: twilson@icheme.org 
Rachael Fraser, PR and Communications Executive, IChemE
t: +44 (0) 1788 534435
e: rfraser@icheme.org
What is chemical engineering?
Chemical, biochemical and process engineering is the application of science, maths and economics in the process of turning raw materials into everyday, and more specialist, products. Professional chemical engineers design, construct and manage process operations all over the world. Oil and gas, pharmaceuticals, food and drink, synthetic fibres and clean drinking water are just some of the products where chemical engineering plays a central role.
IChemE: www.icheme.org
With an international membership exceeding 40,000 in around 100 countries, the Institution of Chemical Engineers (IChemE) aims to be the organisation of choice for chemical engineers. It promotes competence and a commitment to best practice, advances the discipline for the benefit of society and supports the professional development of its members.
IChemE is the only organisation to award Chartered Chemical Engineer and Professional Process Safety Engineer status.