Engineering a Sustainable World
"Creating and implementing a clear strategy is vital for IChemE's success to ensure the Institution is aligned and focused on achieving our vision. Strategy28+ outlines our plan for the next five years, illustrating our strategic goals and how we will achieve them through championing the contribution of chemical and process engineers."

Nigel Hirst, President (2023–24)

Chemical and process engineers are uniquely placed to contribute to the delivery of a sustainable future for us all. The world's ambition to achieve the UN's Sustainable Development Goals (SDGs) needs chemical engineers. Leading the practical application of new and emerging technologies, chemical engineers play a vital role in addressing the energy transition towards a net zero future, the need for sustainable food and water supplies, and the provision of global healthcare solutions.
IChemE's Strategy28+ sets the Institution's direction for the next five years and beyond, with the aim of putting chemical and process engineering at the heart of a sustainable future, benefitting members, society and the environment.
To achieve our vision of engineering a sustainable future, two strategic goals have been identified supported by five enablers which will need to be underpinned by a responsive, adaptable, sustainable and high performing organisation, driven by purpose and impact.
Vision and mission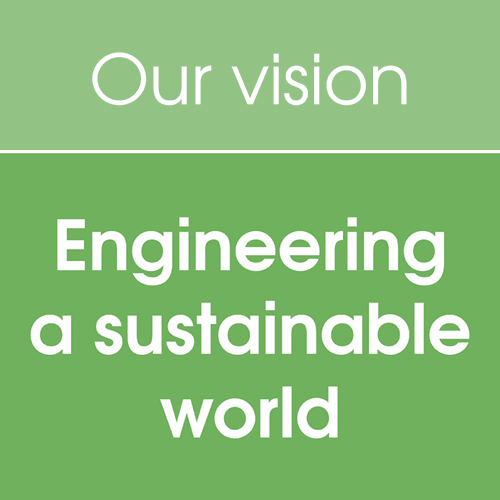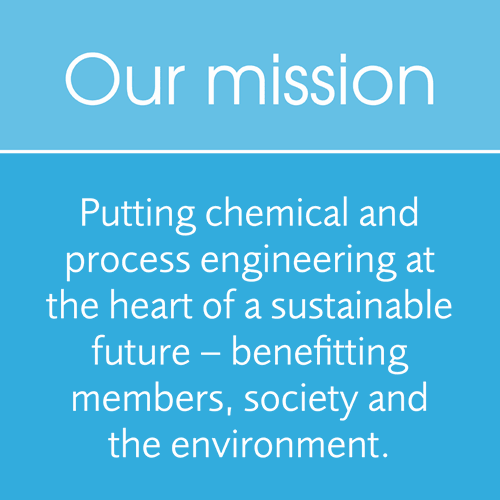 Strategic goals
We will use our expertise, knowledge and reach to support our vibrant and thriving profession, and collaborate with others to serve society, as illustrated through our two strategic goals. Leading, connecting and supporting members and stakeholders will enable us to build a strong global community, working together to make an impact and contribute positively to the UN's Sustainable Development Goals. Some exciting initiatives are already underway with more planned to launch later this year.  Achievements made and progress against our goals will be shared each year via our Annual Review.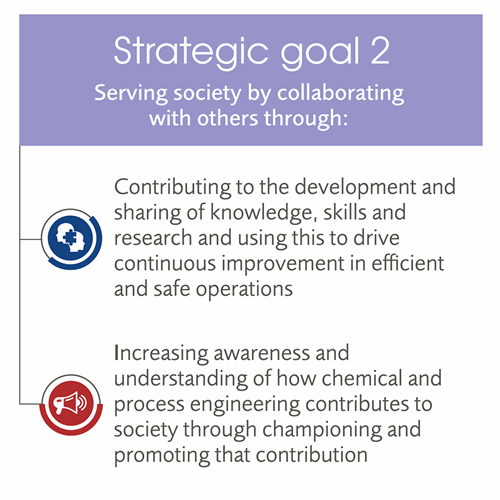 Strategic enablers
Our strategic goals of supporting a vibrant and thriving profession, and serving society by collaborating with others, will be underpinned by five key enablers to ensure the goals are achieved.
"The strategy is underpinned by our values of being trusted, collaborative, agile, innovative and impactful which will be inherent in everything we do – together we can engineer a sustainable world."

Yvonne Baker, Chief Executive Officer