courses
Effective Technical Writing
In-company
Overview
This practical course is suitable for anyone interested in developing the quality of their technical documents and the efficiency of the writing process.

From bids and proposals, to operating procedures and reviews, technical writing involves a wide range of document types and readers. Our documents are often the main visible output of our technical expertise. The quality of the document gives the reader an impression of the quality of our technical work.
This course will take you through the different stages of effective technical writing, from identifying the target audience and their needs; planning, structuring and writing your report; through to presenting the final document.
Practical exercises and activities are used extensively throughout the course to encourage learning.
Learning outcomes
The course will help you to:
identify and understand your audience
communicate your ideas efficiently and accurately to others in a language that is appropriate for the reader
use best practice in structuring and writing your document
present your final report with confidence.
Who will benefit
Engineers and scientists at all levels who are required to produce written documents on a regular basis

Non-technical people who write for a technical audience 
Course outline
Fundamentals of communication
Planning: know your aim, your audience, your message and your format
Writing: appropriate style, vocabulary and punctuation
Reviewing: checking content and presentation
Previous delegates said
"The course made me realise a number of things I did daily and took for granted were actually wrong."
Grimley Smith Associates.
"The course had a good balance of philosophical concepts and practical focus on core skills." 
KPMG.
"A very well presented course."
Tate & Lyle.
In-company delivery
This course is available for in-company delivery, either on-site or online. Content can be tailored to your specific requirements. Request a quotation. 
Associated course
Effective Communication for Engineers
Review the fundamental principles behind effective communication of all types.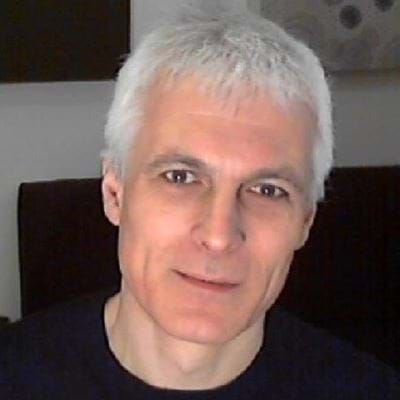 Trainer
Jamie Cleaver
PhD, CEng, FIChemE, Consultant
Jamie's background as a lecturer and his extensive experience of chemical engineering employers and the workplace give him a unique perspective as a trainer and facilitator of soft skills for chemical engineers.
He has a strong technical background, with a first degree in chemical engineering from the University of Surrey and a PhD from the University of Cambridge. After his PhD he followed a natural path into academic research and spent 16 years lecturing chemical engineering at the University of Surrey.
Through coordinating the professional training placement scheme for chemical engineering students, he was able to see first-hand the huge potential benefit to individuals and organisations that could be achieved by professional skills training.
"Jamie has proven skill and knowledge sets, which have impacted both myself and colleagues in my company in a positive manner. He comes highly recommended." UOP
"I found Jamie to be responsive, proactive, with the strategic understanding to align my business needs with a learning environment. Thoroughly good guy to work with." SNC-Lavalin
"Jamie is an engaging and inspirational trainer who works hard to help his delegates realise their potential." Evolve-Leadteam Ltd
Back to courses