chemical engineering matters for the...
Chemical engineering matters for the developing world #ichemeawards
Thanks for joining us for round two of our blog series, celebrating the very worthy winners of the IChemE Global Awards 2016. With help from our friends at Morgan Sindall we have produced a video for every category, and each one includes a special interview with the winners.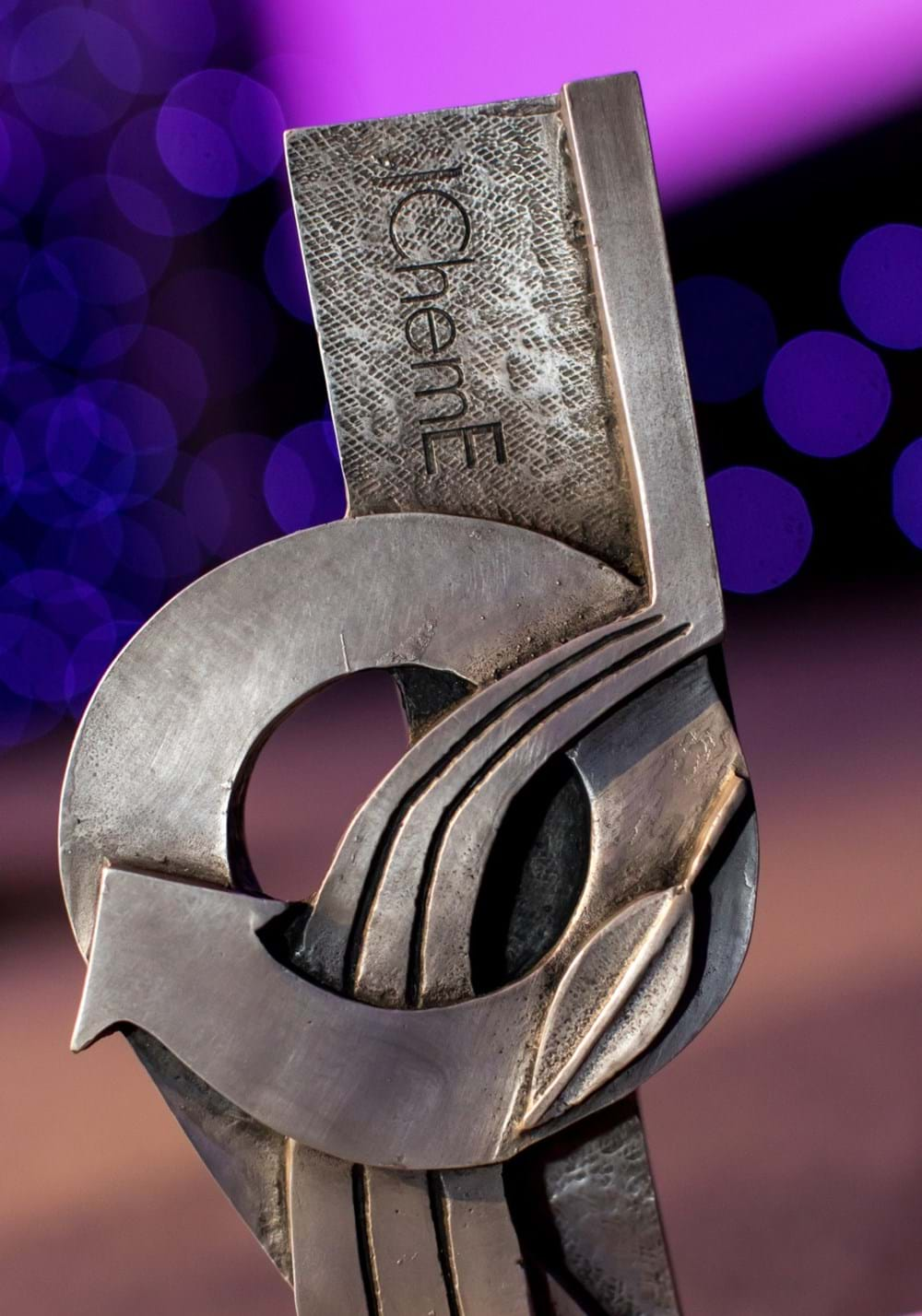 Yesterday we looked at some life-changing products, and the theme remains the same in today's post. However today's products have a little something extra - they have been specially designed to help tackle a problem in low-middle income countries.
This goes to show that chemical engineering really does matter, and that the work of chemical engineers doesn't just make our lives easier - it is solving some of the world's biggest poverty issues.
Enjoy the three videos below, and stay tuned the rest of the week when we reveal even more winning projects.
Folia Water offer a low-cost solution to clean drinking water
Access to clean drinking water still remains an issue for 1.1 billion people worldwide. That's a shocking figure, representative of 15% of the world's population.
Folia Water has developed filters that can be used by anyone and everyone. Designed by Theresa Dankovich, they filter out 99.9% of the bacteria that causes waterbourne diseases and it has been field-tested in South Africa, Ghana, Bangladesh. Haiti, Kenya and Honduras.
The company has also developed a filter holder which can be used in conjunction with a wide variety of water containers around the world. On their website, there is a mechanism to 'Sponsor a Book' of the filters, which provide a year's supply of clean water to a family of four for just $25.00.
So why apply for an IChemE Global Award? Folia's Chief Technology Officer, Cantwell Carson says:
"Our consumers live all around the world, and IChemE really represented the global reach we felt was appropriate for our product."
Watch his interview below:
Find out more about the Folia Filters project here.
JustMilk make getting medicine to babies easier for poor communities
Being a mum is often described as the 'hardest job in the world', but it's a lot tougher when you are living in poverty. Even the relatively simple task of giving your child medicine can be made difficult, particularly when there is a lack of facilities to keep pharmaceuticals cold.
JustMilk have designed a device that delivers drugs through breastfeeding, as well as a nutrient with an active pharmaceutical agent that can be administered safely at room temperature.
Combined, the device and the pharmaceutical could help to save the lives of 2.6 million infants a year that die within their first month after birth.
JustMilk won the Dhirubhai Ambani  Award, which also comes with a £10,000 prize fund. But what will the money be spent on? Krishnaa Mahbubani says:
"It will help us to move the research forward and take us to clinical testing."
We look forward to the future for this company. Watch their winners video below:
Learn more about the JustMilk device here. 
Unipar Carbocloro take steps to change public perceptions
Brazil's Cubatao region was well-known in the early 1980's, but for all the wrong reasons. It was one of the most polluted cities in the world and known as the 'Valley of Death' by many.
Unipar Carbocloro started to take steps to improve the petrochemicals industry in the region, however it wasn't being communicated to the people who lived there. In a drastic move to change perceptions, they started the 'Fabrica Aberta' ('Open Factory') program, and offered site tours to visitors 24 hours a day, led by on-duty employees.
So why is transparency so important? Sylvia Vieira sums it up by saying:
"We can openly show people what we produce, and how we respect the environment, the security of people and the community."
Watch her full reaction and interview below:
https://www.youtube.com/watch?v=ntzsYiCOjWI&index=11
You can find out more about Unipar Carbocloro's Open Factory program here.
Join us tomorrow when we look at the projects that have focused on changing their processes for a better result.
---
Thinking about attending, sponsoring, or entering the IChemE Global Awards 2017? Register your interest here and we'll keep you posted with all the latest news and developments.