Trevor Kletz Merit Award 2018
Trevor Kletz Merit Award 2018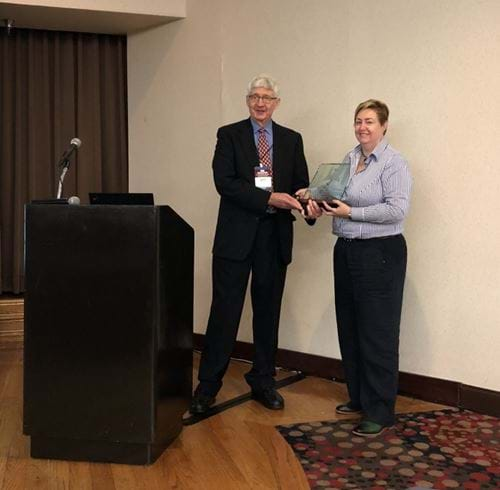 Trish Kerin, director of the IChemE Safety Centre, has been awarded the Trevor Kletz Merit Award by the Mary Kay O'Connor Process Safety Center (MKOPSC) in Texas.
The award was presented at the MKOPSC International Symposium on 24 October by Jim Holste, acting director of MKOPSC, in recognition of Kerin's outstanding contribution to improving process safety internationally through her work with the IChemE Safety Centre. The award was established in 1998 to recognise individuals who have made significant contributions to the advancement of education, research, or service activities related to process safety concepts and/or technologies.
"I am humbled to be recognised by an organisation like Mary Kay O'Connor Process Safety Center for my work, especially receiving an award in honour of Trevor Kletz," said Kerin. "As Trevor said, 'Safety doesn't happen by accident', and we all need to continually work at safety. This award recognises the activities of the IChemE Safety Centre and all its members."
Kerin also gave a talk at the symposium on how to improve interactions between students and industry during work placements to achieve better process safety outcomes.