Chemical Engineers help Malaysia's Pr...
Malaysia
Chemical Engineers help Malaysia's Primary Industry Minister to make palm oil industry more sustainable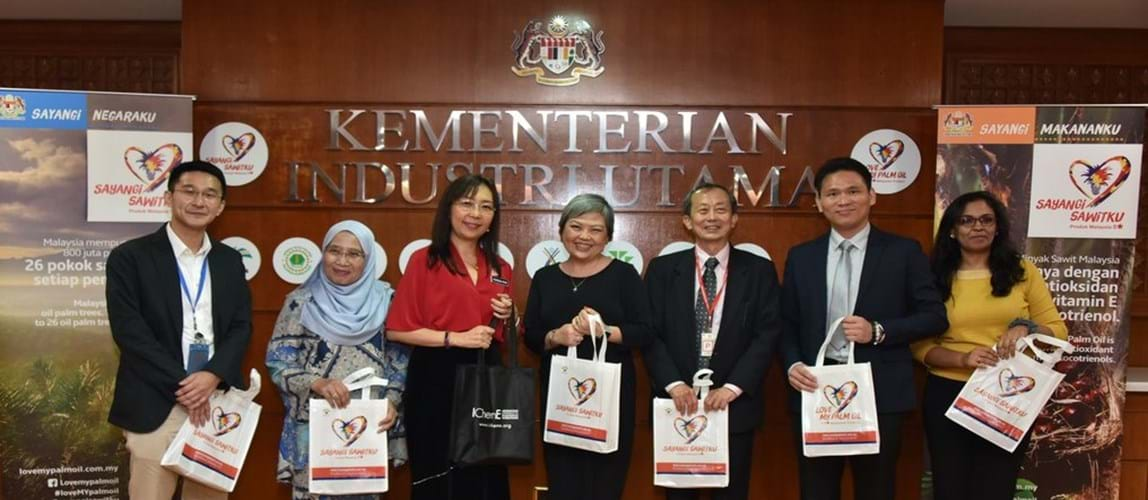 31st October 2019
Ir Dr Christina Phang, Chair of the Institution of Chemical Engineers' (IChemE) Malaysian Board, led a delegation of chemical engineers to meet Malaysia's Minister of Primary Industries, YBM Teresa Kok on 20 August 2019 in Putrajaya.
Dr Phang introduced IChemE and presented it's global and local activities. Ir K S Qua briefed the Minister on how IChemE, through its Palm Oil Processing Special Interest Group (POPSIG), is supporting her ministry's efforts in promoting the palm oil industry locally. Minister Kok shared her aspiration on how the Malaysian palm oil industry players can be more sustainable in their activities. Taking up Dr Phang's offer to assist, Minister Kok made a number of suggestions on how IChemE can support this through it's work with local tertiary institutions as well as the palm oil industry.
Earlier Minister Kok said, "The Cabinet has decided that no oil palm plantation will be allowed in peat soil areas and permanent forest reserve. The ministry is also planning to plant one million trees in Sabah. We are serious about reforestation. We want to ensure oil palm plantation and the environment and wildlife can co-exist." More information can be found at The Star Online.
Ir Hong, Chair of POPSIG welcomed this; "The Malaysian Sustainable Palm Oil (MSPO) Standard MS2530: 2013 review is currently in progress. Whilst Qua is a member of the Working Group representing POPSIG, two other chemical engineers from IChemE viz myself and Prof Denny Ng are also in the Working Group representing our respective organisations. We want to see MSPO accepted by the international market."
Image
Left to right: Professor Dr Chan Eng Seng; Zainab Kayat, YBM; Teresa Kok; Ir Dr Christina Phang; Ir Qua Kiat Seng; Ir Hong Wai Onn and Tharshinye Soomaran.
---
Back to group news