4-3-21 Online Comedy Night
Aberdeen (UK)
Online Comedy Night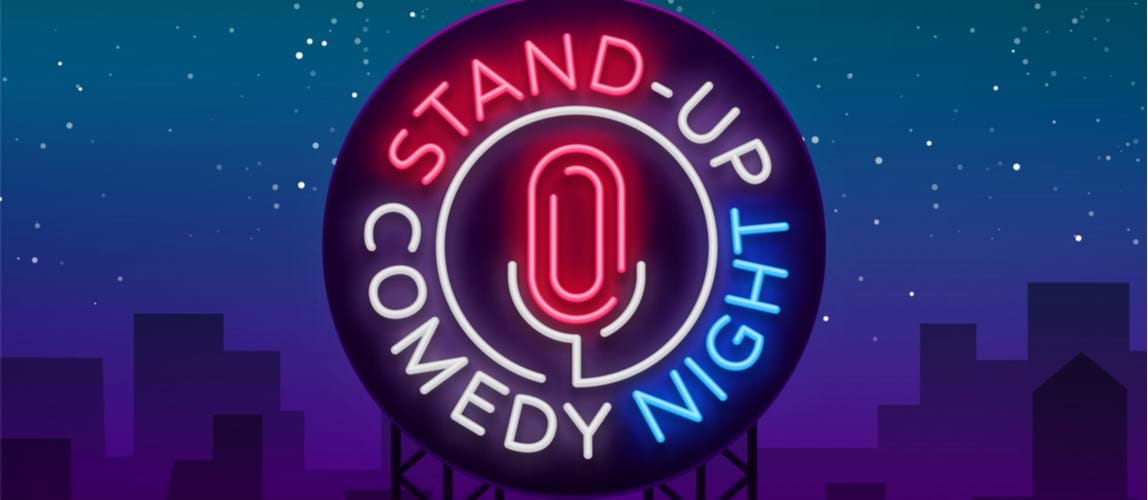 Date From

4th March 2021

Date To

4th March 2021

Price

£6.00 per person.

Location

Online: 18:45 GMT. Duration: 4.5 hours.
Overview
Welcome to our first online social event of 2021.
Aberdeen Members Group are teaming up with Breakneck Comedy and two local comics to cheer us up after the winter blues for Q1 2021 social event…
The Online Comedy Night will be hosted by "Breakneck Comedy Club".
Comedians
We have two awesome comics represented by BreakNeck Comedy Club to start 2021 with a laugh following a long lockdown.
Comic 1: Billy Kirkwood
Professional stand up comedian, presenter, actor and wrestling commentator. Always on tour and always near a Mic. Visit Billy's facebook page.
Comic 2: Will Naameh
MC Hammersmith is a multi-award winning hip hop comedian. He performs completely improvised freestyle raps based on audience suggestions, and regularly releases scripted video hip hop comedy tracks. He is the world's leading rapper to ever emerge from the ghetto of middle class west London. He is also known as Will Naameh - the tall skinny one from The Spontaneous Players and Men With Coconuts. Visit Will's website and Facebook page. 
Times
19:00—22:30 GMT.
19:00 — Meeting opens
19:05 — Introduction by Social Secretary
19:10 — Naz to introduce BreakNeck Comedy
19:15 — First comedian
19:40 — Drinks break
19:45 — Introduction for second comedian
19:50 — Second comedian
20:15 — Wrap up and thank you
20:20 — Social interaction between Aberdeen members
Cost
The event is £6.00 per person.
Software
The presentation will be delivered via Teams.
You are advised to join the webinar at least ten minutes before the scheduled start time, to allow for your computer to connect.
---
Back to events