8/9-8-22 33rd Symposium of Malaysian...
Malaysia
Virtual Conference: 33rd Symposium of Malaysian Chemical Engineers (SOMChE)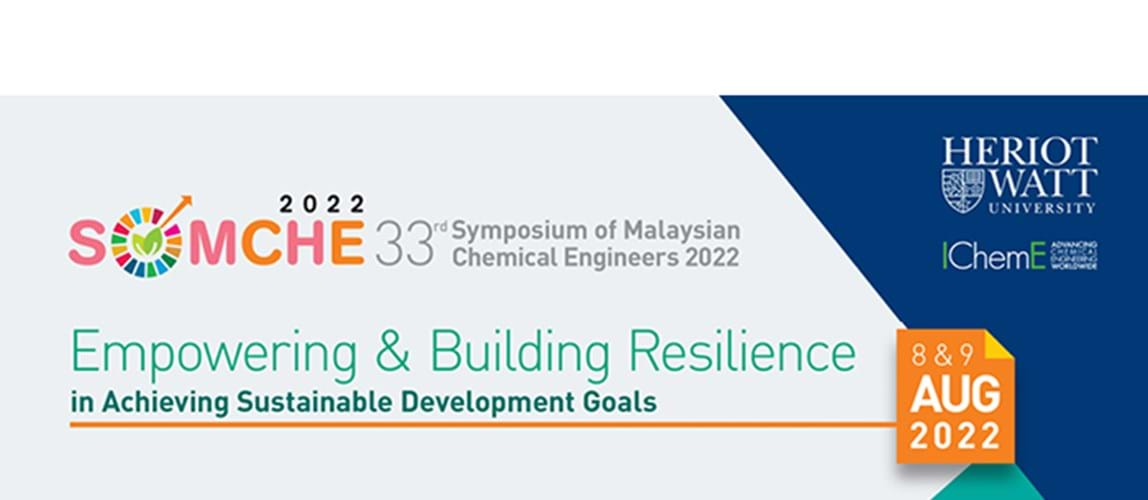 Date From

8th August 2022

Date To

9th August 2022

Price

MYR 108 to MYR 900.

Location

Online: 08:00 MYT. Duration: 2 days.
Overview
SOMChE 2022 is jointly organised by Heriot-Watt University Malaysia and the Institution of Chemical Engineers (IChemE). The seventeen (17) UN Sustainable Development Goals (SDGs) form the blueprint to achieve a more sustainable future. However, global challenges such as poverty, inequality, climate change, environmental degradation, peace, and justice need to be addressed. Viewing the challenges we face, we need to build resilience and work together to achieve the SDGs.
SOMChE 2022 will bring well-known keynote speakers to one place to share their latest work and innovation. This symposium also offers an inclusive platform for all participants to share their latest research outcomes that address national, regional, and global challenges. Finally, this conference encourages present and future generations to explore their works and talents. Your expertise in this field of work will be an excellent addition to the SOMChE 2022 conference.
Time
08:00–17:00 MYT.
---
Back to events