16-06-21 An Introduction to Pressure...
Milton Keynes (UK)
Webinar: An Introduction to Pressure Surge Analysis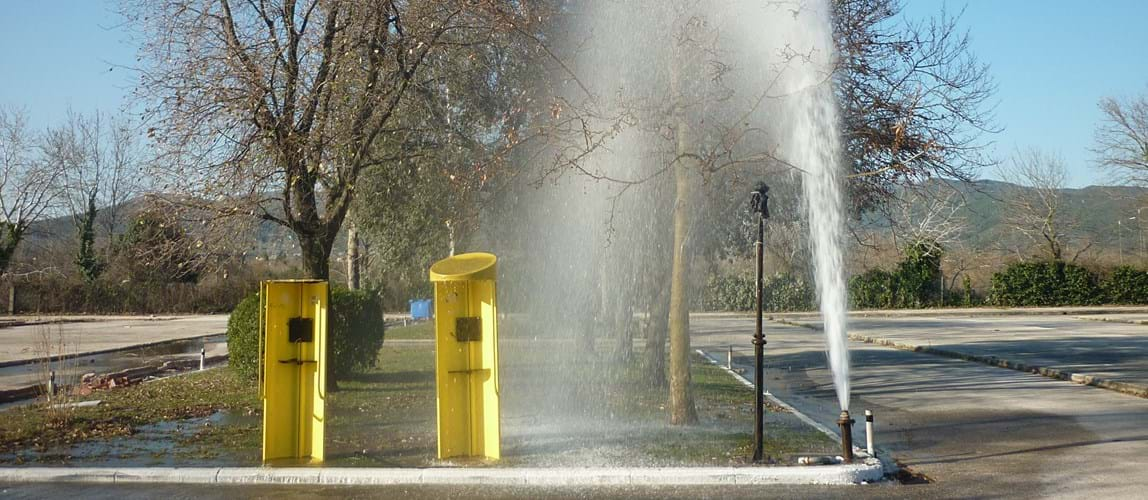 Date From

16th June 2021

Date To

16th June 2021

Price

Free of charge, open to all.

Location

Online: 18:30 BST. Duration: 1 hour.
Overview
Whenever the flowrate in a pressurised system changes, transient pressures are generated. In extreme cases these pressures can rupture pipelines or damage fittings. It is therefore important that the transient operation of the system is properly considered.
Whenever pumps stop/start, a transient event will be produced at the pumping station and the system may be subjected to pressures for which it was not designed. The closing of a valve is another potential threat to the durability of pipes and fittings. When a valve closes, the sudden velocity reduction to zero may produce an upsurge which has to be minimised.
These wide pressure fluctuations are particularly undesirable if they were to occur regularly. The objective of a surge analysis is to identify the locations along the transmission mains where the surges are likely to be a problem and to recommend additional surge protection, if found to be necessary, in order to mitigate the surge events.
This presentation will highlight why surge analysis is important, outline the basic governing equations and give a high-level overview of how systems are analysed.
Presenter
Joana Amorim, Coordinator for Pressure Surge Analysis, Mott MacDonald
With more than 10 years of hydraulic engineering experience, Joana has worked extensively in the water and wastewater utilities markets in both large and small consultancy companies, as well as working for a state-owned water authority. With hydraulic analysis as her core skill, she has developed herself within Mott MacDonald to become the coordinator for pressure surge analysis.
Joana started her career in Portugal and whilst working for EPAL (the Lisbon Water Authority) undertook numerous studies of hydraulic transients in clean water systems. In 2013 Joana moved into consultancy where she has worked internationally on water and wastewater applications including modelling of water networks, sludge systems and sewage rising mains.     
The material presented in this webinar has not been peer-reviewed. Any opinions are the presenter's own and do not necessarily represent those of IChemE or the Milton Keynes Members Group. The information is given in good faith but without any liability on the part of IChemE.
Time 
18:30—19:30 BST.
Software
The presentation will be delivered via GoToWebinar®. 
Check system requirements.
You are advised to join the webinar at least ten minutes before the scheduled start time, to allow for your computer to connect.
---
Back to events